Pale skin is something that some women adore, and some can't stand it. We believe pale is beautiful. Matched with proper (even very light) makeup and suitable hair colors it creates a splendid and charming look.
We've collected amazing hair color examples including different blondes, shades of red, pastels and others. We hope some will truly inspire you!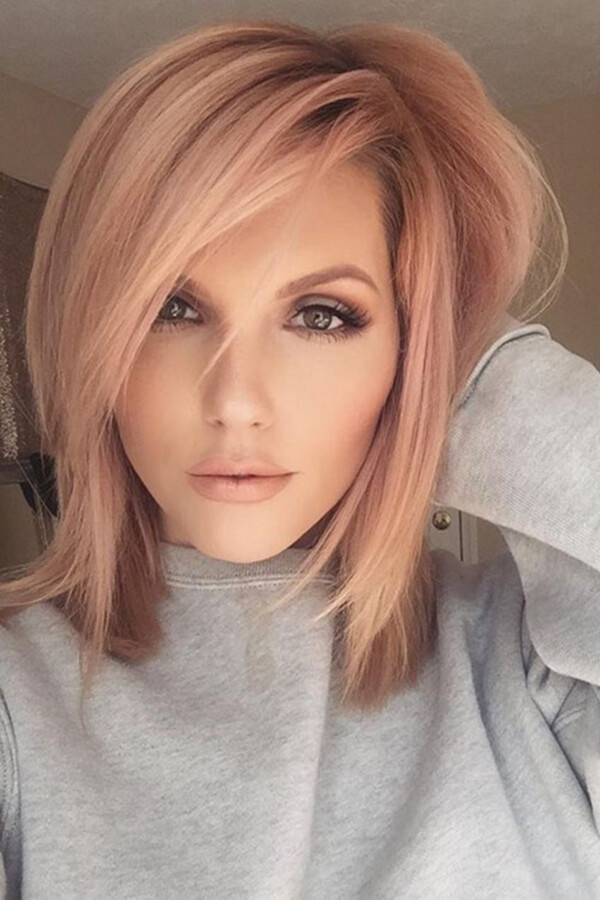 Slight red tones look incredible on blonde hair.
Ash blonde is great for women with cool undertones.
Shades varying from dark blonde to light blonde looks truly amazing.
Voluminous blonde hair looks amazing (even more so – in winter).
Long wavy dark blonde hair – a classics that looks super with brown and black eyes.
Blonde shades will beautifully complement your pale skin.
Black hair makes a stunning contrast with fair skin.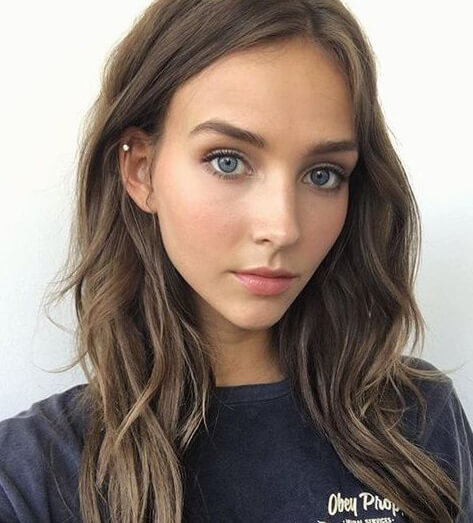 Here's an example of perfectly matching skin and hair color – simple, natural and gorgeous!
Brown hair with caramel highlights looks especially gorgeous for brown eyed women.
Wavy blond hair looks splendid every time and everywhere.
Blond with some red tones – for a stunning look.
Blonde hair with dark highlights beautifully compliments your brown or dark eyes.
Statement platinum hair is an excellent choice for faired skin ones with blue or green eyes.
Straight blonde hair will instantly transform you into a goddess.
Dark blonde hair with brown or black eyes – an attractive and gorgeous combination.
Dark brown hair goes well with green eyes.
Some light highlights make your brown hair pop.
Choose a lighter shade like this if dark browns are too blunt for you.
What an awesome brown balayage look.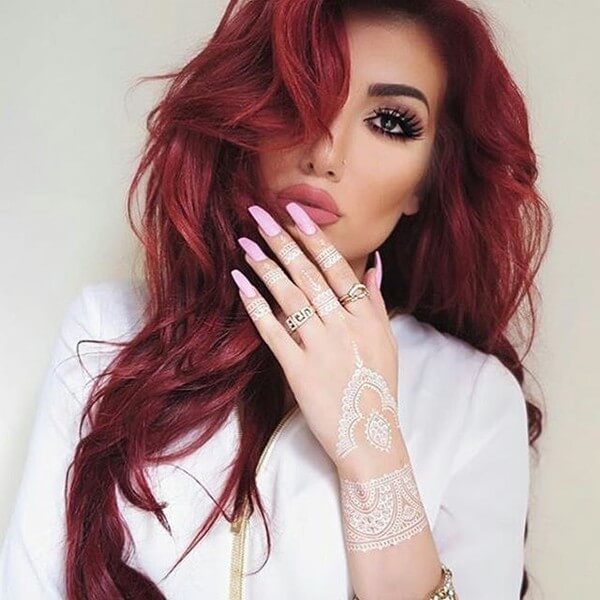 This burgundy red is beautiful on olive skin tones.
Try a copper red hair color if you have a cool undertone.
Fiery red hair looks divine with pale skin and red lips.
Look how cheeks and hair match!
Rose gold hair look truly adorable (especially with shorter hair).
Rose pink hair with flowers: do you feel the whimsical soul inside!
Rose gold short hair is perfect for chic and trendy women.
Such burgundy red is beautiful on olive skin tones.