Pale skin is something that some women adore, and some can't stand it. We believe pale is beautiful. Matched with proper (even very light) makeup and suitable hair colors, it creates a splendid and charming look.
Certain hair colors can complement your skin tone and enhance your natural beauty. In this article, we will explore the best hair colors for pale skin, taking into account factors such as undertones, eye color, and personal style. We've collected amazing hair color examples, including different blondes, shades of red, pastels, and others.
Whether you're looking for a bold new look or a subtle change, we've got you covered with these examples. So, get ready to find your perfect hair color match!
Best Hair Colors For Pale Skin
There are several hair colors that work well for women with pale skin. Here are some of the top choices:
Platinum blonde: This icy shade of blonde looks stunning against pale skin tones. It's a bold and edgy look that can make a real statement.
Light ash blonde: This is a cooler shade of blonde that works well for pale skin with cool undertones. It's a great option if you want a more natural-looking blonde.
Light caramel: This warm shade of brown has hints of gold and looks great against pale skin with warm undertones.
Strawberry blonde: This unique shade of blonde with a hint of red can create a beautiful contrast against pale skin. Strawberry blonde is a great option if you want a softer, more natural look.
Ash brown: This cooler shade of brown looks great on pale skin with cool undertones. It's a subtle and sophisticated look that can add depth and dimension to your hair.
Hair Color Examples for Women With Pale Skin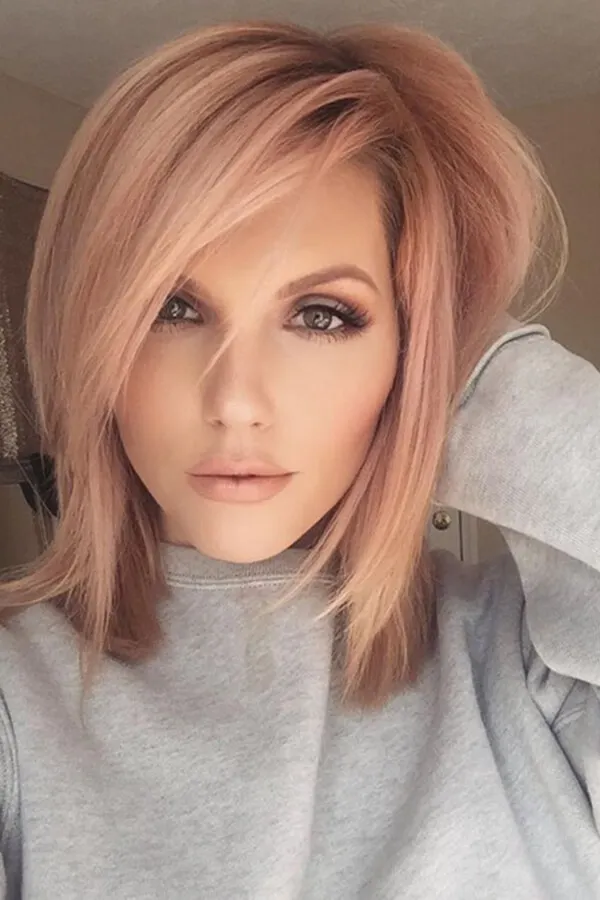 Slight red tones look incredible on blonde hair.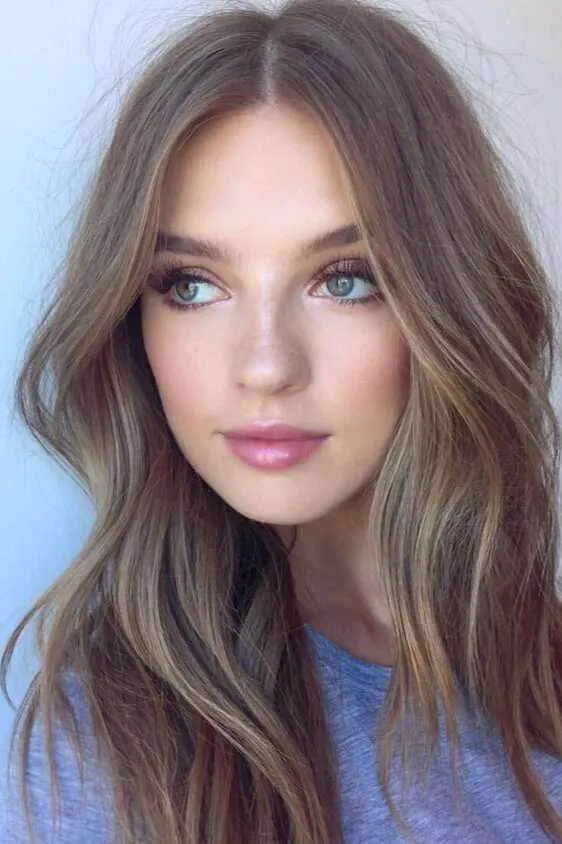 Ash blonde is great for women with cool undertones.
Shades varying from dark blonde to light blonde look truly amazing.
Voluminous blonde hair looks amazing (even more so – in winter).
Long wavy dark blonde hair – a classic that looks super with brown and black eyes.
Blonde shades will beautifully complement your pale skin.
Black hair makes a stunning contrast with fair skin.
Here's an example of perfectly matching skin and hair color – simple, natural, and gorgeous!
Brown hair with caramel highlights looks especially gorgeous for brown-eyed women.
Wavy blond hair looks splendid every time and everywhere.
Blond with some red tones – for a stunning look.
Blonde hair with dark highlights beautifully compliments your brown or dark eyes.
Statement platinum hair is an excellent choice for faired skin ones with blue or green eyes.
Straight blonde hair will instantly transform you into a goddess.
Dark blonde hair with brown or black eyes – an attractive and gorgeous combination.
Dark brown hair goes well with green eyes.
Some light highlights make your brown hair pop.
Choose a lighter shade like this if dark browns are too blunt for you.
What an awesome brown balayage look.
This burgundy red is beautiful on olive skin tones.
Try a copper red hair color if you have a cool undertone.
Fiery red hair looks divine with pale skin and red lips.
Look how cheeks and hair match!
Rose gold hair looks truly adorable (especially with shorter hair).
Rose pink hair with flowers: do you feel the whimsical soul inside?
Rose gold short hair is perfect for chic and trendy women.
Such burgundy red is beautiful on olive skin tones.
FAQ
What Are the Best Hair Colors for Fair Skin?
Here are some of the options if you have fair skin:
Light Blonde. If you have red undertones in your skin, choose a lighter blonde shade to complement your skin tone. Ashy blonde and platinum will look stunning on you!
Dark Blonde. If you have olive or yellow undertones, paler shades may wash you out. Choose warmer, darker blondes that will make you look and feel like sunshine!
Browns. The great thing about brown hair is that it is universally flattering but looks especially gorgeous on fair-skinned women.
You can't go wrong with delicious coffee and mocha shades.
Striking Reds. If there's one thing fair-skinned beauties can pull off, it's beautiful red hair. Again, depending on your undertones, you can choose from many flattering shades of red.
Rose Gold. Rose gold continues to rule the roost when it comes to trendy hair colors. It's unique, downright gorgeous, and oh-so-pretty on fair-skinned girls!
Black. Good ol' black can seem pretty stark against your pale skin, but if you're more of an olive skin tone, this is the way to go!
Pastel Shades. If the above shades are a bit too "regular" for your liking, why not get adventurous with dramatic pastel hair colors? Think unicorns and all things magical!
About The Author