Beach wavy hair looks are the epitome of all effortless hairstyles. They are super easy to create and require little to no maintenance, plus they look fab on practically everyone!
Most of the time, low-effort, air-dried long wavy hair is all that is needed for the stunning beach look.
RELATED: How to Get Curly Hair: 9 Methods Recommended By Stylists
Check out these impressive waves that you can rock this summer as well!
50 Amazing Beach Wavy Hairstyles
Wear your beach wavy hair in a half updo style with a cute crop top.
Beachy waves with an off-shoulder dress is THE perfect combination for summer!
Pigtails look adorable with beachy waves!
When it comes to beachy waves, it's all about the texture! Tease your hair and add a texture spray for those perfect locks! By the way, waves and texture is a perfect choice when you have a more prominent nose and want to draw the attention away.
A mini bun adds a cool dimension to your look!
Wear your beachy waves high and proud!
Add a hair serum or shine spray to make your waves look healthy and glossy!
The best part about beachy waves is that you can easily rock them without any hair product whatsoever!
Short beachy waves are just as fabulous!
Keep your makeup neutral to make your wavy hair pop!
Add a tiny flower to your look for that true beachy vibe!
Channel your inner mermaid in this magical lavender and purple hair!
A braid will add a fun element to your short hair!
The right colored highlights will truly elevate your look!
Say yes to blonde beachy waves!
Go all out in this stunning teal hair color!
This ombre look is super sexy and trendy!
It's all about the volume, ladies!
Use a big barrel curling iron to achieve this envy-worthy look!
The perfect outfit will really make your beachy waves stand out.
A ponytail will keep you looking and feeling cool this summer!
Add a boho vibe to your look with a hairband.
Delicious caramel highlights will bring out your beachy waves.
Jet black beachy waves are super sexy!
Shiny hair is healthy hair is gorgeous hair!!!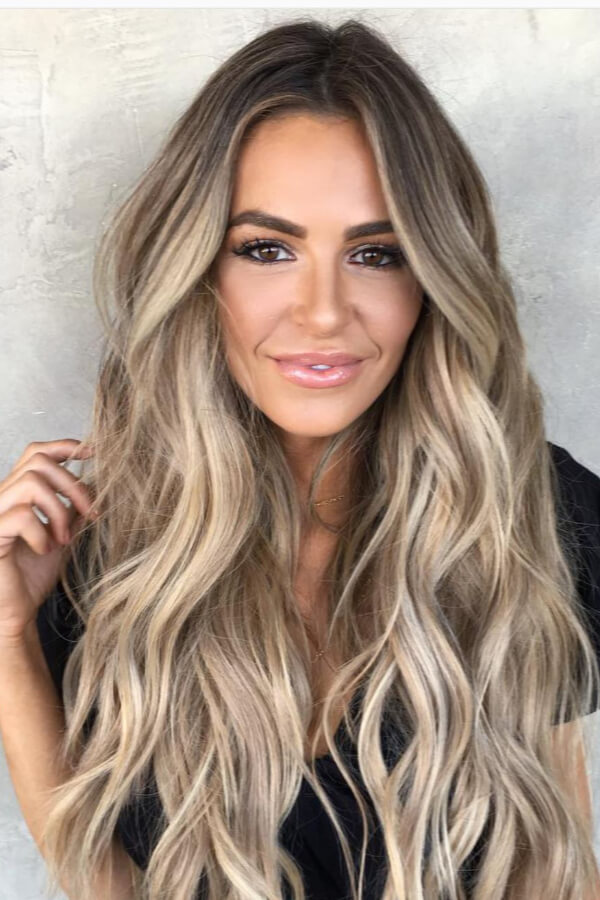 This beige bronde look is pure summer hair goals!
A crochet hat is perfect for when you're on a beach holiday!
A twisted braid adds a romantic girly touch to your look.
This voluminous fishtail crown braid screams summer!
Want to make a statement with your hair? Try this pastel orange shade!
You can't go wrong with coffee brown highlights! Check this article to learn how to add highlights for dark brown hair at home.
Let your inner flower child free with this 70s inspired look.
Some like it bronde and wavy!
This Ariana Grande-inspired look is youthful and fun!
Take in the sun in your gorgeous blonde beachy waves!
A fringe is always fun especially when you have beachy waves!
Bombshell waves are undoubtedly glamorous!
This half-up top knot will keep your hair off your face and also make you look like a fashionista!
Say yes to cotton candy pink if you want hair so delicious looking that you want to eat it!
Red hair is always fierce!
We love this feminine look right out of a romantic novel!
There's nothing more versatile than beachy waves!
Beachy waves are perfect for lazy girls because you literally have to spend no time styling them!
Add a few twists here and there for a perfect summer day look!
A high ponytail with beachy waves is absolutely Instagram-worthy!
Aww, don't you just love that floral touch?!
Hair accessories really take your look to the next level!
Such long blond waves are absolutely adorable!
Add a giant scarf for that va va voom factor!
Beachy waves are gorgeous for both casual looks as well as formal ones.
About The Author