Strawberry blonde is one of the trendiest hair colors at the moment. It is utterly stylish, chic, and unique to wear this shade. Many celebrities have to give it a try, so why don't you?
The spring is a perfect time for changes. So, go ahead, find a good strawberry blonde hair color chart and pick your particular shade. Here we put a dozen ideas to get you inspired and make you wish to dye your hair even more.
Strawberry Blonde Waves
Strawberry blond is a trend that you shouldn't pass by without trying. Why not making your wavy hair look like this?
Messy Bob with Bangs
Chopped bangs are one of those things in the hair industry that never go out of style. Every girl has tried them even once. This funky strawberry shade will match perfectly with the shaggy bob and these chopped bangs.
Light Strawberry Blonde Hair
Match with the strawberry pudding by dyeing the hair in the same shade. This light blonde hair will certainly make you look gorgeous.
Dusty Strawberry Balayage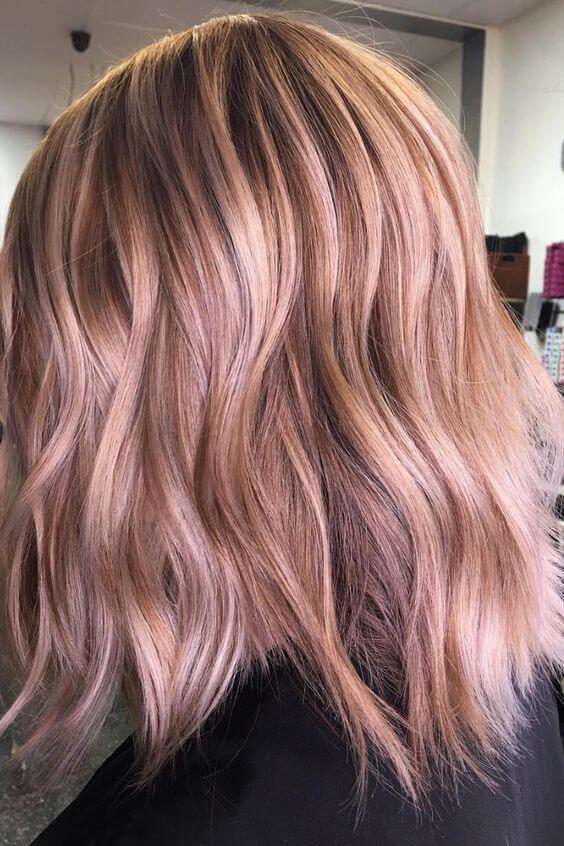 Balayage is one of those techniques that can make your hair looks unquestionably fantastic.
If you are into strawberry blonde hair, but you don't know which shade to choose, ask your hairdresser to do a balayage. You will have various shades merged in one hairstyle.
Long and Wavy Hair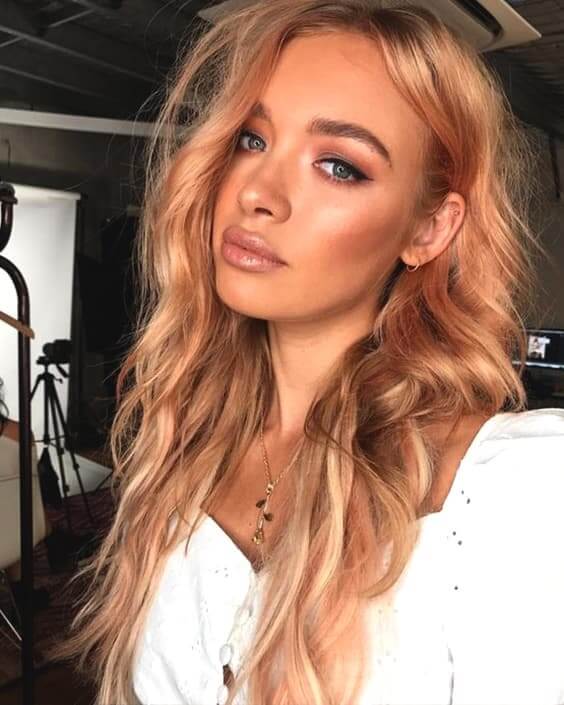 Long and wavy hair that is healthy is beautiful. You can be sure many people will make positive comments about your hair and shade. Curl it for the summer parties.
Braided Hair
You have to love braids! They are not only practical but always in style and great for all the occasions. This one requires a lot of hair and a bit of practice. Once you achieve that you will be able to make it and wear it daily.
Straight Rose Gold Hairstyle
Combination of rose gold and strawberry gold is something that you need to try. It looks more than beautiful, especially on a straight hair like this.
Long and Braided
Long strawberry blonde hair is gorgeous. However, to make it even more interesting, make sure to braid it. Half up half down hairstyle is a good idea for a day to night events.
Super Short Bob Haircut
If you are into strawberry blonde hairstyles that are messy and short at the same time, then this haircut is the right one for you. When it comes to dyes, here are a few blends that appear perfect in a combination.
Brunette and Strawberry Blonde
You might think that brunettes can't achieve strawberry blonde dye on their dark hair. Well, that is not entirely true. You can make an ombre with dark roots and golden strawberry blond ends. Your look will make a statement.
Elegant Hairstyle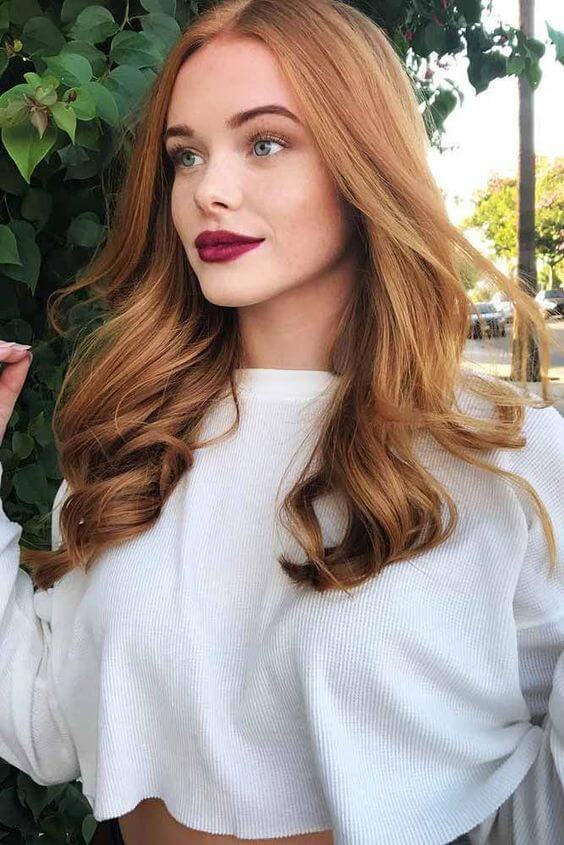 Strawberry blonde might seem like bold and eccentric. However, trust us, wearing it for elegant occasions is more than appropriate. You can enjoy in large curls and long hair, and finish everything with vivid makeup.
Comb Over
Your hair will always look more voluminous and after all more interesting if you comb it over one side. Opt for that if you're willing to improve your daily look or if you want to look fabulous for an elegant occasion.
Dark Roots – Strawberry Blonde Ends
If you are still in doubt should you do a complete strawberry blonde, then leave your roots dark. You can do an ombre with any dye, but try to go with strawberry this time.
Dark Strawberry Blonde
Not all blonde shades are pinkish. Strawberry blonde can even be dark, going to bronde. It still looks trendy and fantastic, so you should absolutely try it.
Two Braids
We are all aware of how hard it can be to style long hair. It tangles easily, you need to dye it regularly, and to keep it healthy. Braids make everything easier. You can use them in those situations when you don't have time for anything else.
Textured Lob
There is nothing more beautiful than lovely textured hair. A wavy lob hairstyle like this looks cute, stylish and elegant. With a balayage technique, you can have it as well. All that you need to do is to use your curling iron to make these lovely layers and waves.
Strawberry Blonde Ombre
Instead of leaving your roots all natural or dark, make sure to dye them in dark red or pink shade. When it comes to the rest of your hair, you should make it textured and short in some lovely blonde shade.
Pinkish Strawberry Blonde
Pinkish strawberry shade is for the brave girls that have an eccentric and unique style. You can wear it whether you have short or long hair.
Burgundy and Strawberry Blonde Combo
Dark burgundy and strawberry blonde make an excellent combination. With warm toned hair and these beach waves, you will be ready for summertime shortly.
Healthy Long Hair
If you are one of those lucky girls with long and healthy hair, then this hairstyle will be an excellent treat for you.
Strawberry blonde shade, dark undertones and large waves will provide you with a fantastic style for many different occasions.