Strawberry blonde is one of those trendy shades that all women want to try. It is a specific blend of warm red and honey blonde shades that merge into one gorgeous color that all call strawberry blonde.
Many celebrities like Sienna Miller, Nicole Kidman, Amy Adams tried and loved the strawberry blonde hair shade.
Picking the right shade could be a bit tricky, as they all look gorgeous. This strawberry blonde hair color chart can help you find the right shade that fits exactly you.
Shades of Strawberry Blonde Hair Color Chart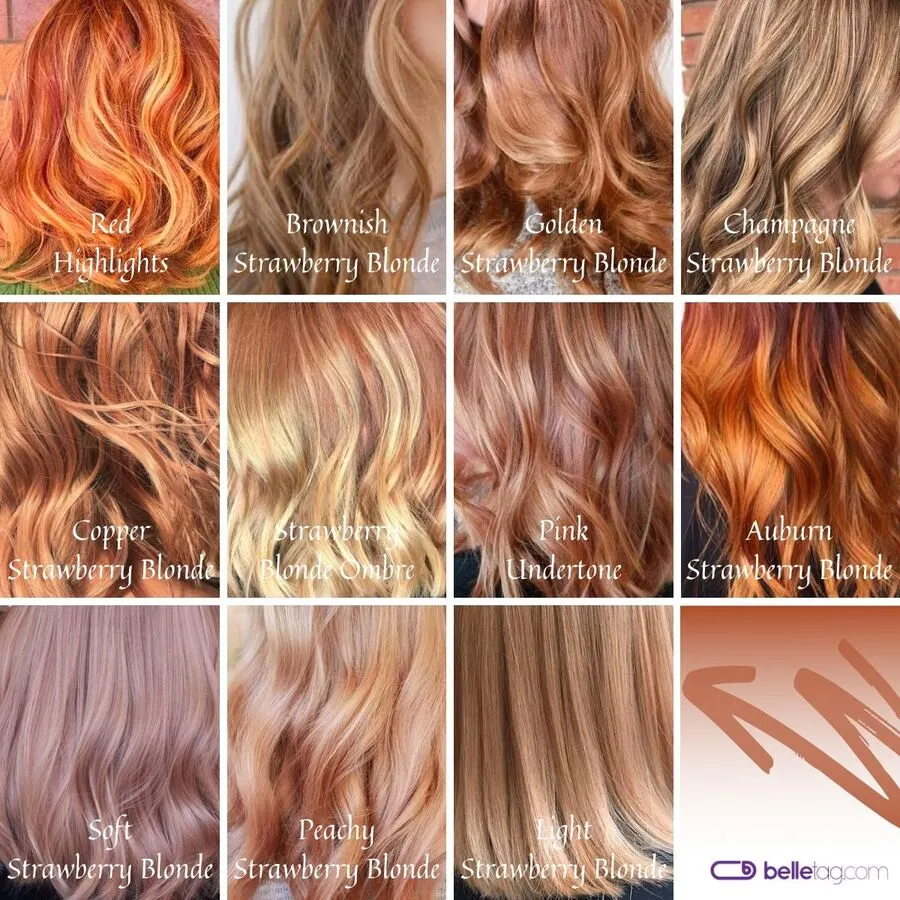 Before we start with hues, here are a few tips on how to get a perfect shade and not regret dyeing your hair.
Defining your Hair Base
Since strawberry blonde is a light shade, it is essential to determine your natural hair shade.
If your natural shade is black or brown, the process gets more complicated. You will need to bleach your hair, so make sure you know how to do that. Otherwise, leave it to the professionals.
Go Darker
The red color on the head washes out very easily. After a few washes, it is not the same hue you have chosen. Solution? Go darker than you originally planned. That is how, with a few washes, you get a hair color you wished for.
Be Patient
Finding a perfect strawberry blonde shade is not easy. You need to be patient and let your hairdresser do the job. In the meantime, our strawberry blonde hair color chart can help you find the hue you fancy.
Strawberry Blonde Hair Colors
When you can't decide should you go red or blonde, strawberry is here to save the day! These are some of the shades of strawberry blonde hair chart that we think you will like.
Strawberry Red Highlights
Highlights are one of the most significant ways to make your hair looks unique and sun-kissed. However, instead of the usual blonde highlights, go for red ones! Red and blonde will melt together into a beautiful strawberry blonde hue.
Brownish Strawberry Blonde Shade
One of the popular hues of strawberry blonde hair color chart is this lovely brownish one. It is soft, great for those who are still transitioning from their natural hair color to strawberry and red hues.
Golden Strawberry Blonde
Golden undertones make your hair shine like a bar of real gold. Strawberry blonde with golden hues will turn many heads towards you. This merged color looks vibrant and it will make your hair visually more voluminous.
Champagne Strawberry Blonde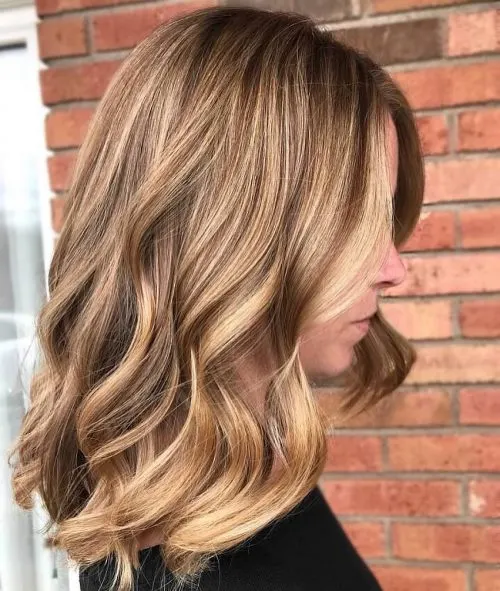 Strawberry blonde balayage is worth trying. While the roots are dyed in a deep brown, the rest of the hair consists of honey and strawberry blonde blend.
Copper Strawberry Blonde
This is an excellent example of how red, copper, and strawberry blonde work together. Waves would be a perfect addition that is great for summer and beach parties.
Strawberry Blonde Ombre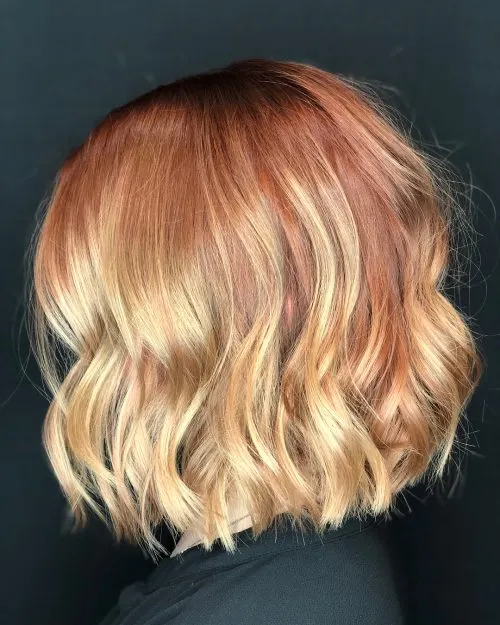 Ombre is a well-known technique that many women tried and adored. How wouldn't they?
Two wonderfully blended shades on their hairs can only look gorgeous. Dark red roots melt into lighter strawberry blonde, all the way down to blonde hair ends – we adore this hairstyle.
Pink Undertone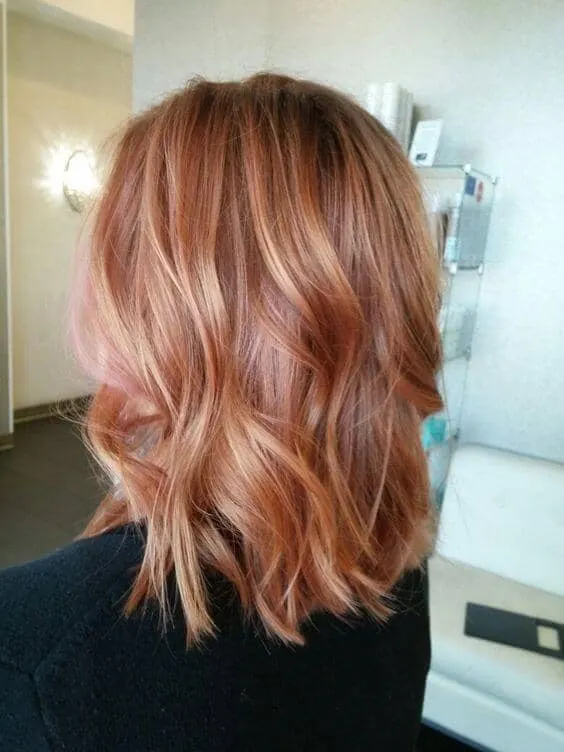 One of the shades of strawberry blonde hair chart is a pink one. Combining pink with honey blonde and brown hues is something you need to try.
Even though you think – "pink hair, that is not for me," you need to trust us on this one. This blend looks fantastic.
Auburn Strawberry Blonde Hair
Auburn is one of those dramatic, gorgeous hair colors that suit all women with fair skin tones. Balayage with auburn strawberry blonde hues is worth trying. More shades – more voluminous your hair will look like.
Soft Strawberry Blonde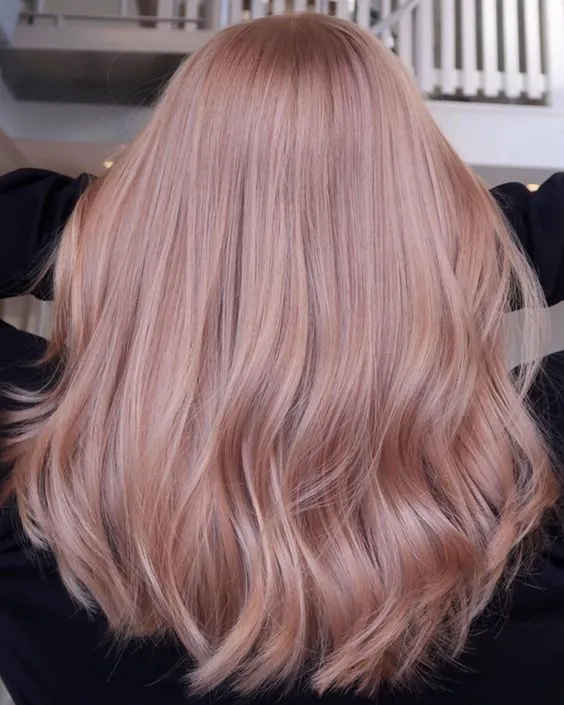 For all of you who would like to try pink hair, this is one of the shades that are on our strawberry blonde hair color chart.
It is a very light, almost pastel shade of strawberry blonde that is one of a kind. Try it alone, or combine it with other darker hues for a gorgeous ombre.
Peachy Strawberry Blonde
One of the popular strawberry blonde choices is one with peachy undertones. This shade is excellent for women with fair and golden skin tones. It works well with blue and green eyes as well.
Light Strawberry Blonde
This light strawberry blonde is perfect when you want a chic hairstyle upgrade. It is not blonde, nor red. Pastel vibes and strawberry hues require bleaching your hair, but the results will be fantastic.
About The Author