Short hair is being embraced by women everywhere these days. There are of course tons of styles to choose from, but if you're looking for a hairstyle that is both striking and effortless, a pixie cut is a way to go.
Short pixie hairstyles can be whatever you want them to be… feminine, edgy, sleek, or just plain cute. Such cuts work with all types of hair – be it straight, wavy, or curly. They are just the easiest, most fuss-free hairstyles to wear out there.
Trust me, if you're looking to rock your short hair, a pixie is the way to go. There is a pixie style for every woman. Here are some of our favorites.
Classic Pixie Cuts
You can't go wrong with a classic pixie cut. Think Audrey Hepburn in Sabrina. It's short, sleek, low on maintenance, and high in style.
A classic pixie looks gorgeous on women with the amazing bone structure, and as there's little to no styling involved, it's a real-time saver as well.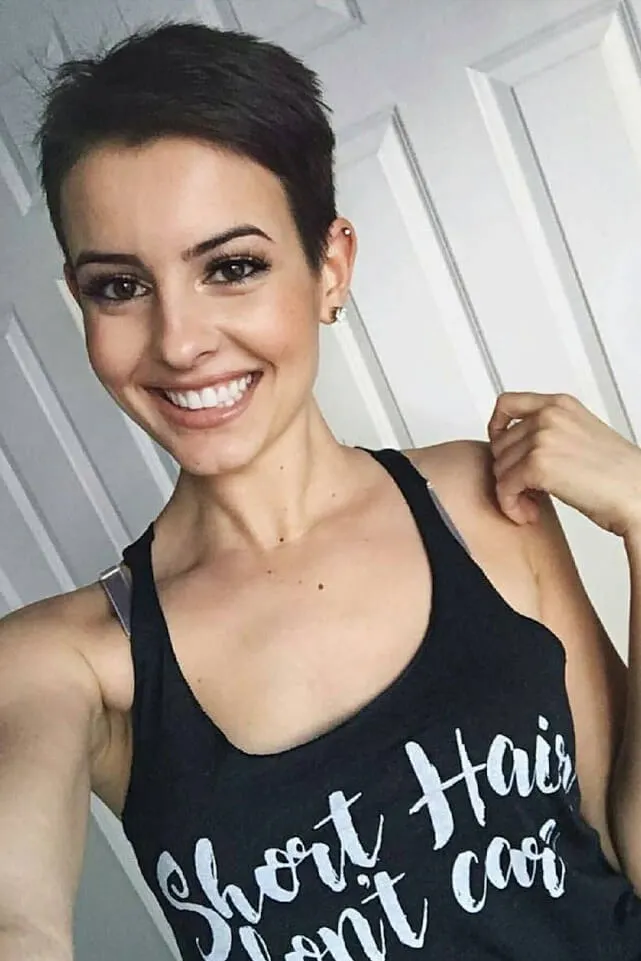 Keep it simple by pairing your classic pixie with natural makeup for a wearable everyday look.
Slicked-down pixie styles look gorgeous with feminine red lipstick.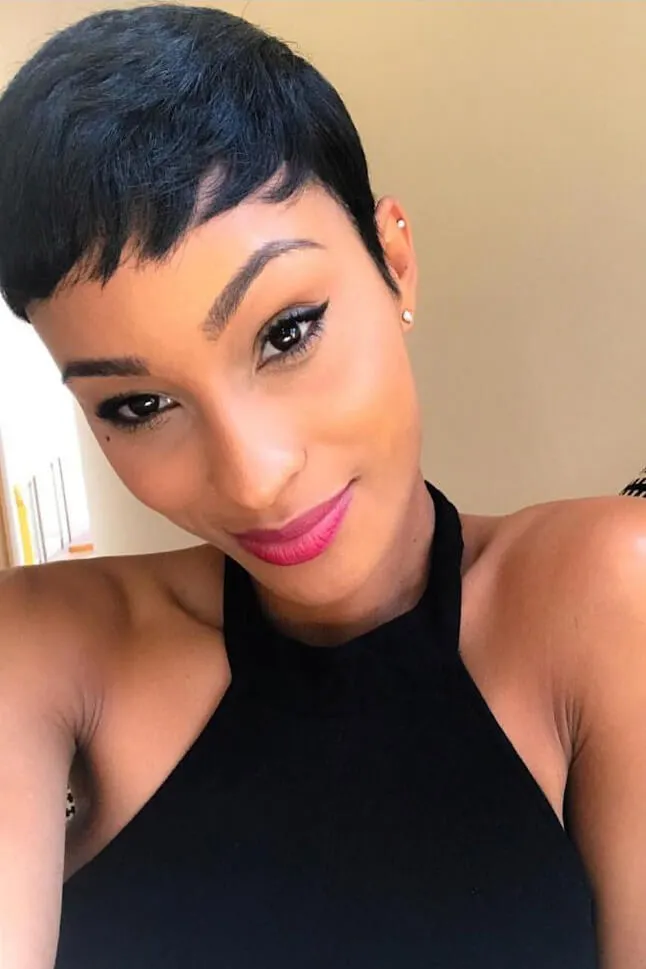 A classic short pixie hairstyle stays put even without any product. Isn't that awesome?
Channel old-school Hollywood glamour by recreating this stunning look.
Short Pixie Hairstyles With Long On Top
To add some texture and drama to your pixie cut, ask your stylist to add some long layers at the top while keeping the sides and back short.
Not only will it add volume, but it will also allow you to play around with your look and style it in different ways.
Wear it spiked, blow dry it, create a faux hawk, or just add some gel for a slick look. The possibilities are endless!
Blow-dry the top for a voluminous look like this one.
Use a little hair gel to set the longer layers in a side sweep.
Use your fingers to tousle your hair up for this preppy look.
Add some volumizing hair product for that extra Va-Va-Voom!
Curly Pixies
Short pixie hairstyles with curls are just as adorable (if not more) as their straight counterparts.
The "just out of bed" look is so in vogue right now, and a curly pixie cut is a great way to achieve that. So, if you're a curly-haired beauty, stop doubting and take the plunge now!
Curly pixie cuts also look great with longer layers on top.
Add some bangs to your curly pixie cut.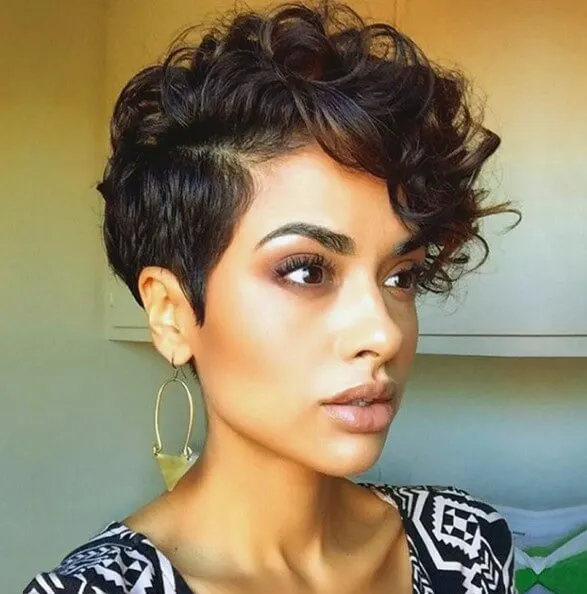 Statement earrings work great with a pixie cut.
Neutral matte lips add a soft touch to your overall look.
Colored Haircuts and Styles
To take your pixie to the next level, try a fun color!
Grays, platinum blondes, pastel blues, and violets are all the rage right now, and they're an excellent way to make a statement.
This combination of pastel blue and silver is really something!
Make heads turn with a purple pixie!
The "granny" look is here to stay, so why not try it with your pixie?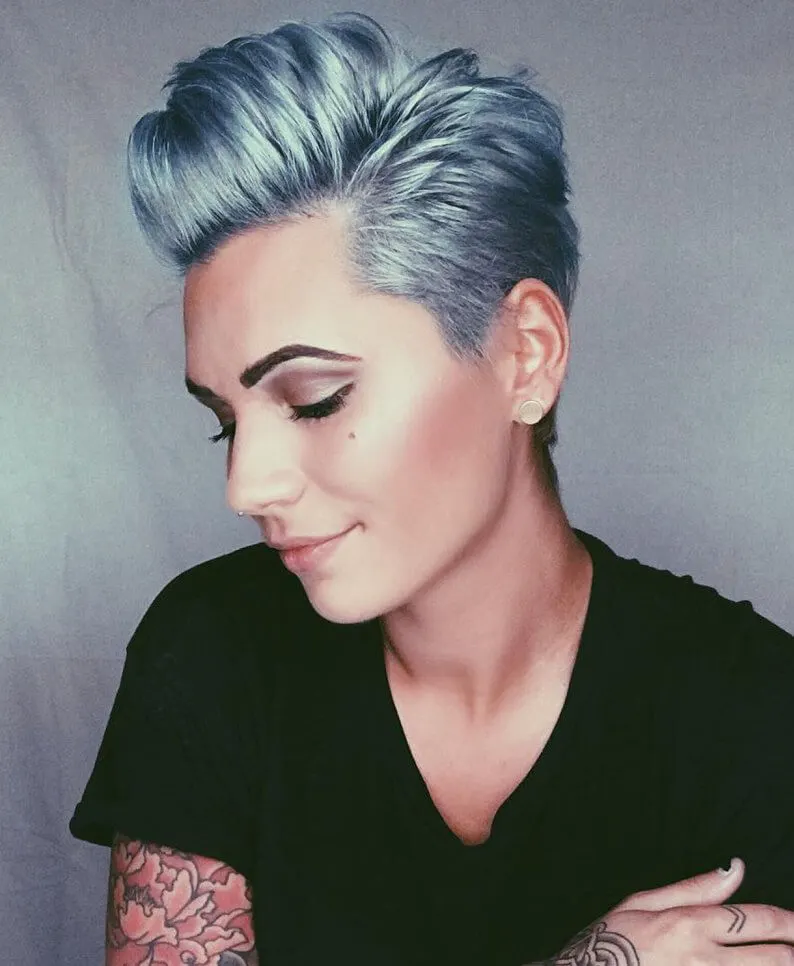 Healthy, shiny, and striking…that's what it's all about!
Shabby Chic Cuts
A shabby chic pixie cut is another easy and stylish way to get the very trendy "bed head" look.
The best part is, all you have to do is comb your fingers through your hair, and you're ready to rock this look!
This ode to the 90s will make you look like a diva.
If you're not quite ready to get a pixie cut, try this hybrid between a pixie and a short bob.
Long straight bangs look fabulous with a pixie.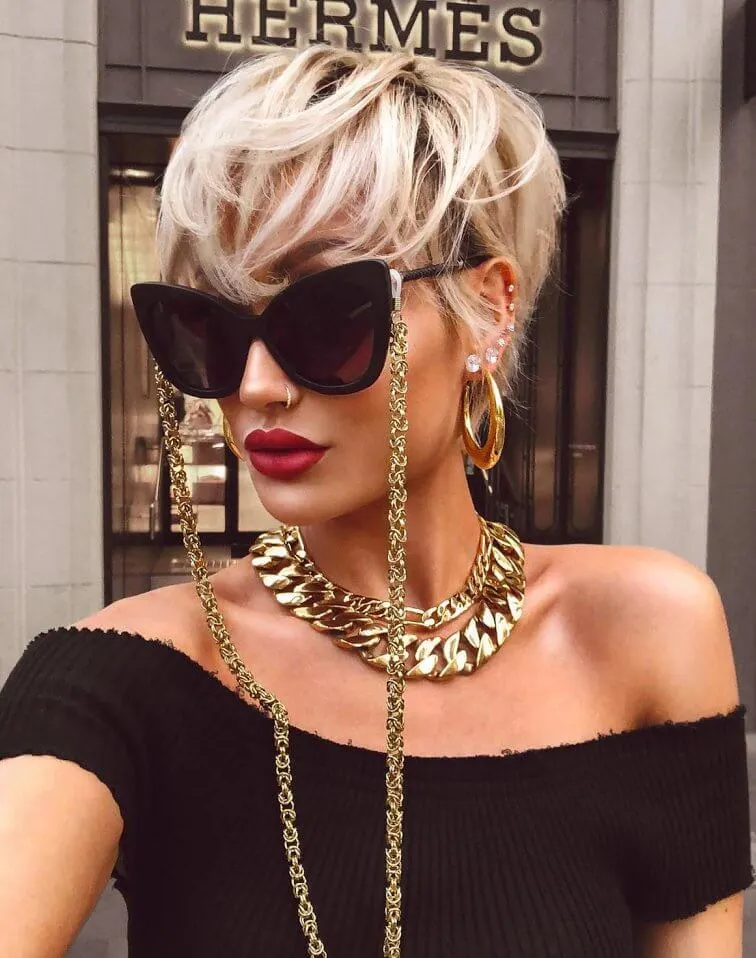 Now, that's what you call glamourous!
Undercut Pixie Ideas
Word to the wise: an undercut is not for the tame of heart, but it can truly add an edgy touch to your look. Check inspiring undercut bob ideas if you don't believe us.
If you want to be even more daring, add a fun design to your undercut to make your hairdo truly unique.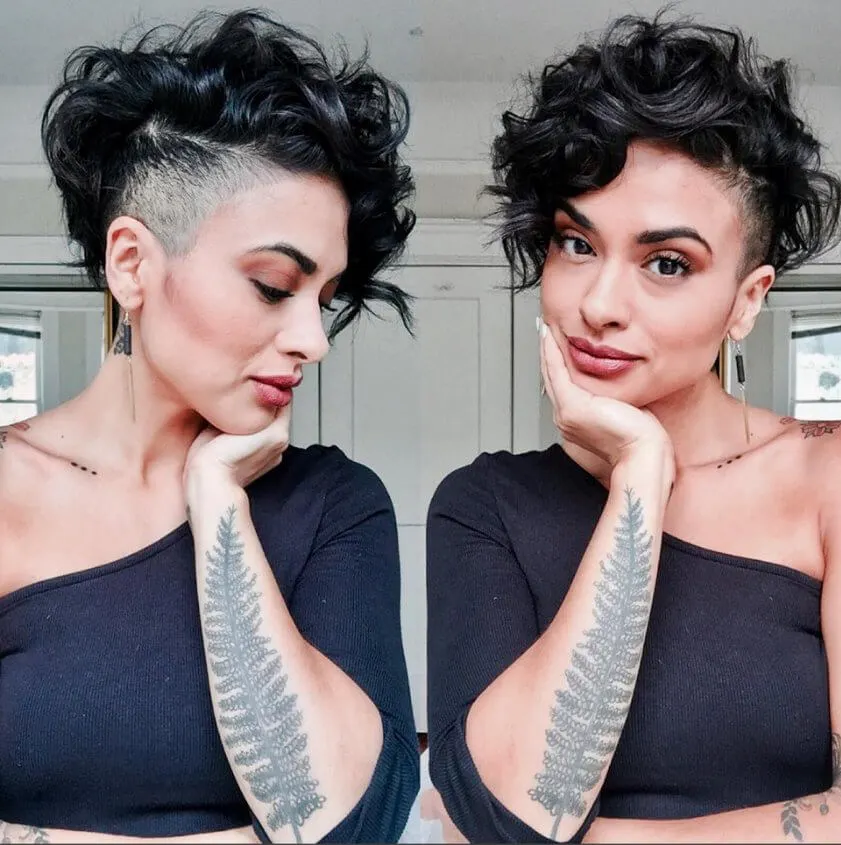 Keep it long and curly on one side with an undercut on the other side.
A subtle undercut like this one looks very chic!
A pixie with an undercut design certainly makes a statement.
An undercut with that color is a winning combination!
So, which was your favorite pixie style out of these?
About The Author