They say, "There's no second chance to make a good first impression." In the beautiful world of fashion and lifestyle, pulling your best look and style will make a lasting impact. Whether you're dressing up for an interview, attending a date night, or hanging out with friends at a social gathering, your dress sense can announce your personality before you utter a word.
But let's face it: being able to stay stylish every day and for every planned event can be challenging to master. Why? Fashion trends come and go. What may be popping now may be long disregarded before the month ends.
However, there are shortcuts you can take to improve your style in an ever-evolving fashion landscape. And that's what we've done with this article: compiled a list of 10 vital fashion rules every woman should know.
Are you ready to unleash your inner fashionista? Let's get right into it:
1. Confidence Is Key
More often than not, it's not about what you wear. It's about how confident you appear when you wear it. Fashion doesn't end with your clothing choices and aesthetics. It's about conveying your dress sense with the world around you.
Being confident affects how others see you. It allows you to slip into any clothing gracefully, regardless of whether it's trendy. Your confidence also goes a long way in empowering you to make audacious fashion choices and seamlessly adapt to your peculiarity.
Your confidence also allows you to embrace your body shape and strengths, propelling you to select outfits that make you feel fantastic. So, go out there, walk with poise, and carry yourself like the queen.
2. Understand the Power of Color
Understanding the power that colors play is an essential fashion rule for women. Beyond your confidence, colors can immensely ramp up the aesthetic and feel of any outfit. Colors can uniquely evoke emotions, carry unspoken words, and inspire visual interest.
For instance, most women adorn black during burial ceremonies because it conveys sadness and grief. It's the same way white or purple are favored for bridal showers.
The right colors enhance your look and features and make you feel confident. Determining your undertone and its complementary colors can allow you to select clothing and accessories that blend your skin tone seamlessly.
So, experiment with different color combinations and contrasts to create the perfect style that reflects your personality.
3. Invest in Quality Basics
Make an effort to invest in quality basics, as it sets up the groundwork for a versatile wardrobe. Basics are timeless pieces that serve as a base for several stylish outfits. Instead of forking out cash for trendy clothing, put some money into basics. Here's why:
● Versatility. Quality basics are uniquely versatile, as you can match them with different statement pieces to create stylish looks. Basics such as a white shirt, fitted blazer, and tailored trousers are timeless essentials you can style in multiple combinations and for different occasions.
● Longevity. Another benefit to investing in quality basics is that they can last very long, retaining their shape and color. Investing in basics like these can help you avoid the risk of fast fashion and develop a wardrobe that will be timeless.
● Comfort and Confidence. Investing in quality basics elevates an outfit's appeal and enhances confidence and comfort.
4. Dress Appropriately for the Occasion
It's not rocket science. You don't want to wear dinner apparel to a basketball game. Dressing accordingly for the event demonstrates respect for the people and venue involved. It shows that you consider the expectations of the dress codes set by the event host.
Dressing accordingly for a professional setting is essential for maintaining a polished and credible look. It also conveys dedication and commitment to your position. A social environment creates a cohesive atmosphere where everyone is on the same page.
What's more? It ensures that you don't feel self-conscious or out of your element.
5. Find Your Signature Style
Discovering your signature style is one of the best ways to express your peculiarity. Why? Your style is an extension of your identity, values, and individuality. In a world of evolving fashion, finding your style can also make you feel authentic.
A signature style also saves you the effort and time of picking what to wear. With a defined style, you'd know what to look for when shopping for items and how to curate your wardrobe.
Your signature style is your fashion trademark and statement, leaving a lasting impression on others.
6. Don't Be Afraid To Try Men's Clothing
You read it correctly. There are several hidden gems locked away in the men's rack. No matter your body type, suitable clothing in the men's section is waiting for you to try them on.
Do not be afraid to try some men's polos and denim jackets, as they can match anything!
7. Embrace Accessories
Embracing accessories is an essential fashion rule for women – as it accentuates your style and adds that Midas touch to your outfits. A statement neckpiece, handbag, earrings, or scarf can elevate your looks in ways you never thought possible.
It also adds versatility and sophistication to your wardrobe, allowing you to create multiple looks from a handful of clothing. It showcases your style, allowing you to play with different patterns, colors, and textures.
8. Tailor Your Clothes
Another rule you should keep in mind is tailoring your clothes. Thus, finding a good tailor to alter your clothing can make all the difference. Why? Ill-fitting clothes will not highlight your curves and edges. However, tailored clothing can create a more polished appearance.
Tailoring your clothes also makes them uniquely personal. A minor alteration and modification can elevate your outfit and your looks. It can also make you feel confident – knowing you're wearing clothing that fits your body type.
9. Dress for Your Body Type
Dressing for your body type is another vital fashion rule for women. It lets you highlight your features and make you feel confident in your clothing selections. Picking a specific outfit for your body type helps accentuate your assets.
Whether your body type is an hourglass, apple, athletic, or pear, choosing what's best can showcase your curves, highlight your waist, and reveal you in an aesthetically pleasing way.
Dressing for your body type also creates a balance and helps you select intentional pieces to reveal a harmonious look. On the plus side, you feel more comfortable wearing clothing that fits right into your skin. That will significantly affect how you carry yourself and how others address you.
10. Break the Rules
While these fashion rules help to guide you, they aren't absolute. Remember that fashion is first about personal expression, experimentation, and pushing the limits of your style.
Breaking the rule when styling yourself is liberating, as it defies expectations and known conventions. It can also be a creative expression, allowing you to explore, experiment, and unearth authentic looks.
It can even cause you to create a fashion trend that inspires others to be creative with their clothing and how they want to look.
Final Words
These tips above provide an essential guideline for enhancing your style and creating a fashionable look for any event. Incorporating these rules into your life can help you create and curate a wardrobe that suits your identity, boost your confidence, and make a great impression on others.
Read More: 9 Items Women Often Forget in Their On-The-Go Capsule Wardrobe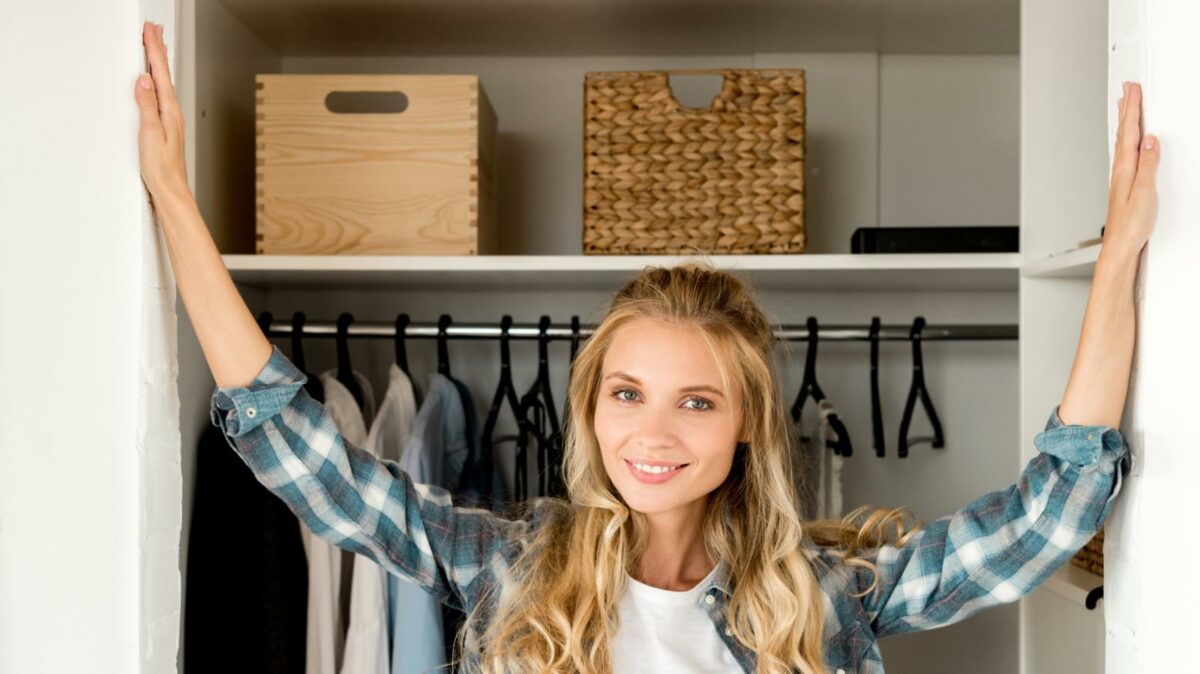 As traveling is a bit stressful, creating a capsule travel wardrobe will save you time and stress. Instead of spending crazy amounts on clothing for every new trip, you can mix and match pieces you love and have in your closet. The goal is to bring clothing that you can dress up and down.
Read More: 10 Rules How To Choose Perfume for Every Occasion
Perfumes can improve our mood, evoke memories, and leave a lasting impression on others. Whether you're attending a business meeting, going on a date, seeing a sports game, or casually hanging out with your friends, you want to smell nice and feel confident the entire time.
The reason isn't farfetched. You select different outfits, accessories, and shoes for different occasions. It's not out of place to pick a scented perfume with any event in mind is not out of place. And that's because while using a single bottle isn't outlawed, you don't throw someone off – especially if the perfume isn't suitable for the occasion.
About The Author