If you're not already planning your fall wardrobe, you need to start now!
Though some areas are still experiencing summer weather, many countries are about to head straight into the autumn season. This means it's time to start wrapping up and embracing one of the best fashion seasons of the year!
Most fashionistas love autumn as you can play with layering, texture, and more exciting outfit silhouettes. What about shoes?
We've researched the most popular boots for this fall season, so read on to get your shoe inspiration.
The Most Popular Boots for the Fall
Here are our picks for the boots that you should try! There are some for evening wear and some that are more casual, a versatile range of styles for all tastes!
Daring Thigh-High Boots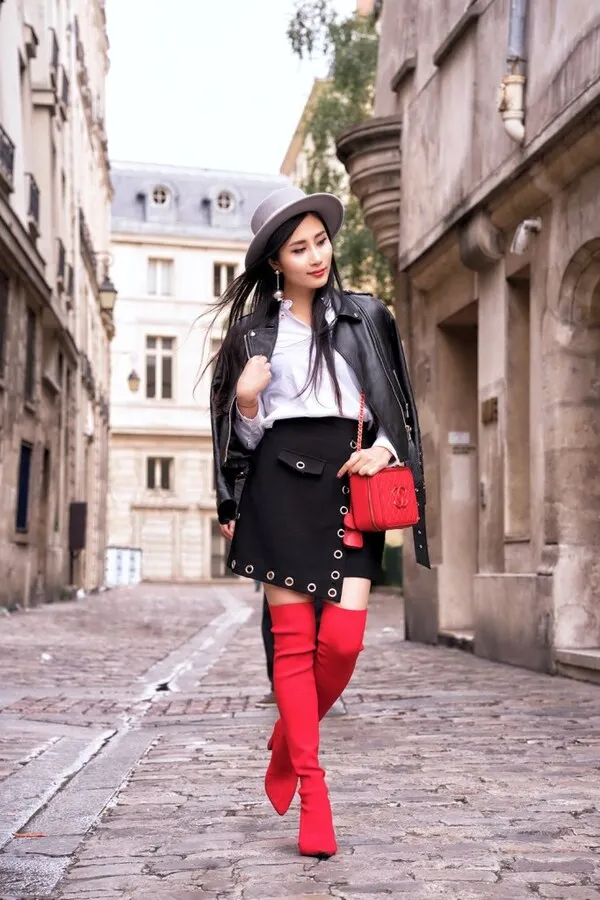 Thigh-high boots have been essential for all seasons for a couple of years. These can keep you warm in the winter, but they also make a strong statement in summer too.
These boots are becoming even bolder – they're set to be popular in red! Red is a great color to wear. It's playful, bold, and shows your confidence. Studies have actually shown that if you want to stand out, you should wear this bold hue.
In past years these long boots have been popular in beige, black, and grey tones. These colors are still great choices for this fall. However, if you want to be really cutting-edge, try a red pair.
These have been seen on numerous catwalks by fashion houses, and celebrities like Hailey Bieber have worn them on the red carpets too. Join these fashion icons and try them this autumn!
Sturdy Combat Boots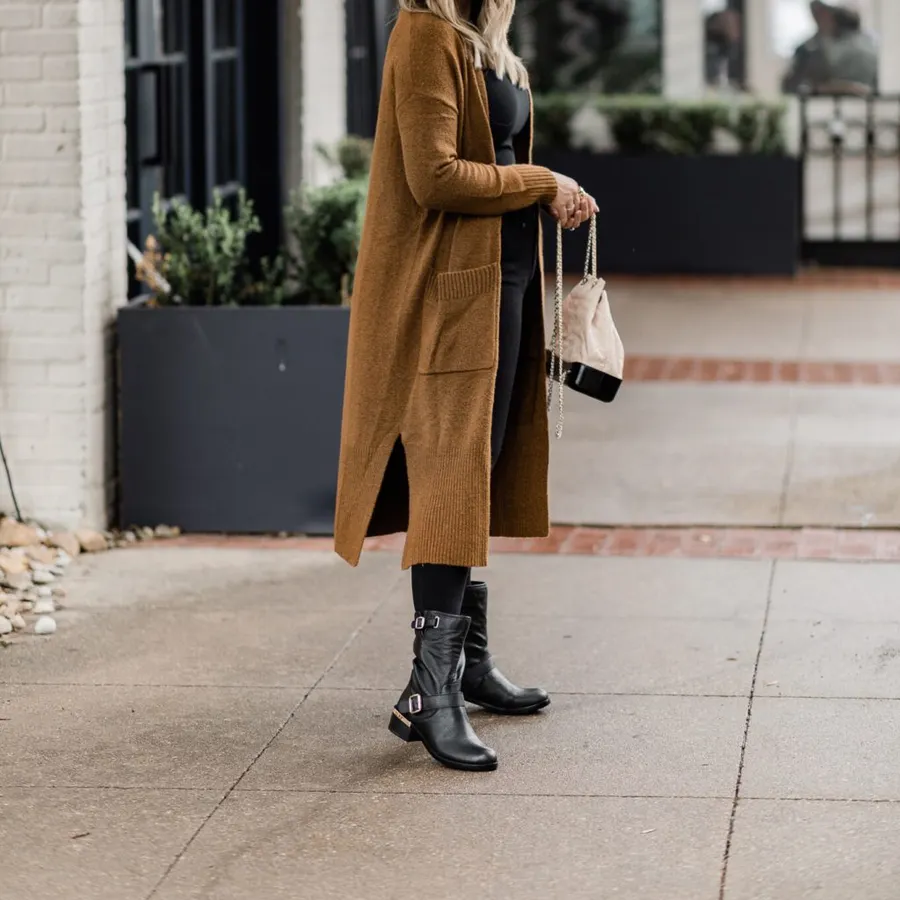 Combat boots may seem intimidating to some, but their military aesthetic can be softened with good styling.
Unlike other entries on this list, combat boots are great for day-to-day wear. If you want a pair of boots to take you from A to B in style, these are the perfect pair. You can find them in a range of colors, but black and dark brown are set to be the most popular for this fall.
If you want to go for something with an edge, you can find combat boots with metallic or gold detailing. A hint of color on the sole or buckle will draw some attention to your boots and will set them apart from others on the sidewalk – perfect for an autumn stroll.
Similar to combat, you can opt for Timberland boots, especially with interesting, non-traditional colors.
Knee-High Boots
Knee-high boots are the little sister of thigh-highs. This boot style has more drama than an ankle-length option but can be down day-to-day or in the evening. If you want a subtle fall boot look, this is a great style to invest in.
Popular colors for these boots are chocolate brown and black. Opting for darker shades makes these boots more slimming on all figures! These boots pair well with midi and mini-length skirts as they can show off your figure without looking over the top!
Try pairing these with a leather skirt for a coordinated outfit.
Preppy Riding Boots
If you're interested in finding a boot style that fewer people will have, try traditional riding boots. Though these are usually functional boots for horse riding, some fashion fans embrace the style for daily wear.
These boots work well with preppy styles, perfect if you want to create a cozy autumn aesthetic.
We recommend pairing these boots with gingham dresses, tartan skirts, or stylish blazers for the ultimate effect. When styled well, riding boots can look almost edgy, a great alternative styling point for anyone who likes unorthodox fashion trends.
Modern Block-Heeled Boots
We've seen block-heeled mules make their way into the mainstream this summer, but the block-heel trend is here to stay!
Unlike standard-heeled boots, block-heeled boots feature a square heel. This simple design change gives a more modern and sophisticated look to the shoe. This offers a more geometric look and works well with tailored outfits or any evening-wear clothes.
This boot silhouette is popular in black and white colors, and sometimes snakeskin textures leather too. We recommend wearing an entire monochrome outfit with these boots for a futuristic fall vibe.
Traditional Cowboy Boots
Like the riding boots we mentioned earlier, Cowboy boots are also set to be popular this fall. These boots have slowly gained popularity over the last year, with many Tiktok influencers embracing them during lockdowns.
These boots pair well with fall-inspired dresses and bold colors. This trend isn't for the faint of heart, as these boots make more of a statement than standard fall booties. If you want to be very bold, you can easily find pairs with colorful patterns down the sides too.
FAQ
What Do I Wear Boots With?
What you pair your boots with depends on what style you're wearing.
With evening-style boots (like thigh-highs or block heels), you should opt for sharply tailored jackets and wide-leg trousers to embrace current clothing trends.
If you are styling daytime silhouettes (like combat boots or knee-high boots), try wearing typical fall prints like gingham or tartan to complete the outfit.
Are Boots Popular In Fall Fashion?
One of the staple items for fall every year is boots. Trends come and go, but boots for fall are forever! This is because they're more sturdy and keep your feet warmer in cooler weather. However, they're also popular for the look too.
What Color Boots Are The Best For Fall?
When fall comes around, most stylists will try to replicate the colors of the natural world. This means palettes that consist of greens, browns, oranges, reds, and black. Darker colors are popular for fall, so opt for brown, black, or beige boots.
What Is Popular For Fall Fashion?
When talking about what's popular, it's also important to know what fall trends to avoid. Fall fashion includes lots of denim, dark colors, straight-leg pants, and trench coats!
Conclusion
Hopefully, this article has persuaded you to go out and invest in a chic pair of boots for this fall.
While trends change, once you buy a pair of winter boots, they typically last for a few seasons, so there's no reason not to jump on the boots trend!
About The Author