Taking good care of your nails is as important as doing your makeup or styling your hair. Painted and groomed nails can change the way you look and can make your outfits look amazing.
Amazing nail ideas exist out there, however, we all want to do our nails easily and not lose too much time on that. That's why we were searching for nail ideas hacks that you can apply at home.
Nail hacks help you get salon results in the comfort of your home. From French manicure to correcting mistakes or repairing your nails. Every girl needs to know a few of those hacks!
1. Using Tape for Lines on Nails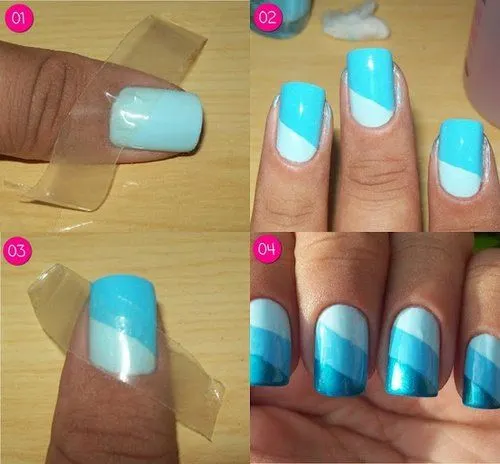 Nail tape is one of the greatest tools that you should keep around. You can use it for zig-zag designs, or for making that perfect white line for a French manicure.
2. Elastic Band for French Mani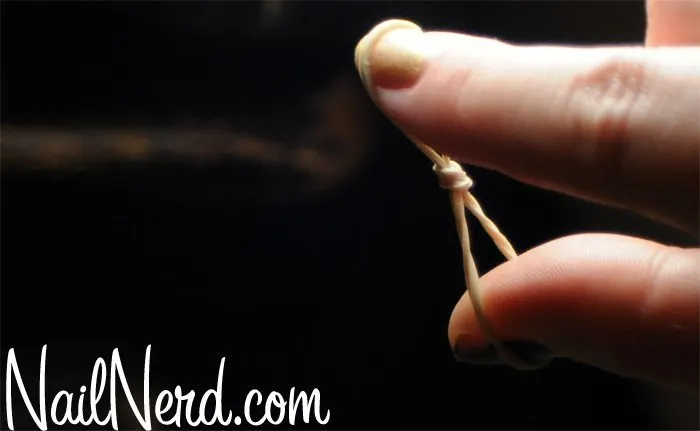 You can use an elastic band or band-aids to get that perfect French tip. No matter what color you choose, you can always count on this hack, since you undoubtedly have elastics in your home.
3. White Base Nail Coat for Neon Effect
If you want your regular nail polish shade to turn into neon one, use a white shade as a base coat. So, first, paint your nails with white and then with whatever shade you wish.
4. Gradient Colored Nails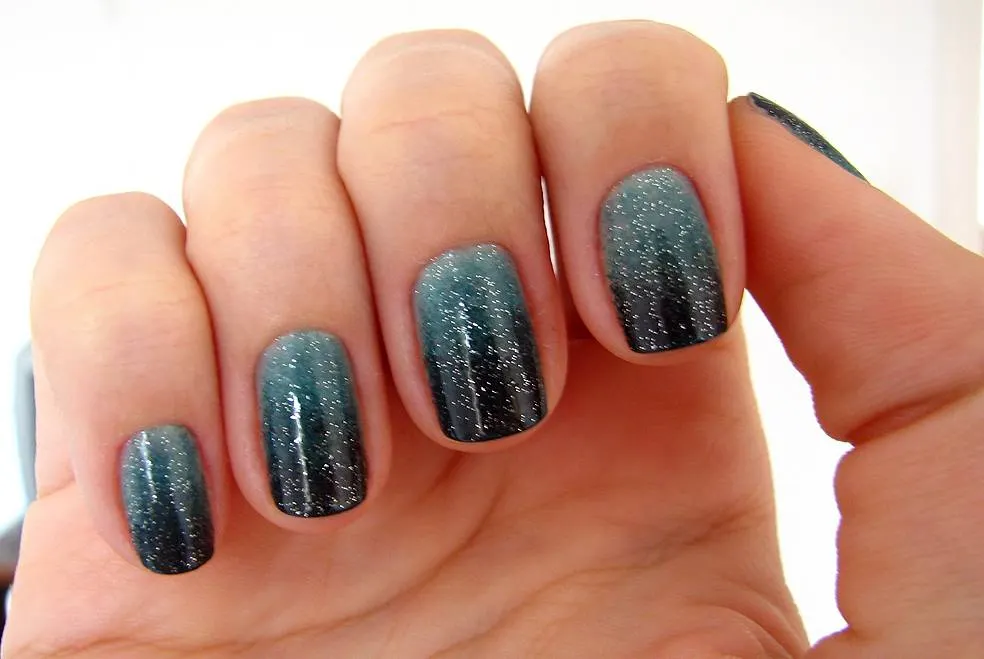 You can apply two different colors to your nails. It is called an ombre technique. You will need to apply two shades, and then a sponge to tap the color in the middle. Read more about How To Do Ombre Nails (Even if You've Never Done It Before).
5. Toothpick Flowers
You can't imagine what you can do with a toothpick! Simply make dots and make them in the form of a flower. You can even use green nail polish to mimic leaves.
6. Paper Hole Stickers
Use your office supplies as nail art stencils. Paper hole stickers are just one of those supplies that you can use to create exciting manicures. You can place each sticker at the nail base just above the cuticle, and paint the rest of the nail in your favorite shade.
7. Nail Ideas Hacks with a Pen
If you don't feel precise enough to use a pencil or tweezers for your nail art, then use an eyeliner pen or a lip liner pen. These pencils can help you put accessories, rhinestones, etc. on your nails like a pro!
8. Marble Effect with Water Cup
When you are tired of brushes and want to try something new, we suggest this hack. Fill the cup with room-temperature water and add drops of a few nail polish shades in it. Use a tip or toothpick to swirl these shades. Tape your finger underneath and around your nail to protect it and then stick the finger into the cup.
9. Use a Cooking Spray for Finish
If your nails smudge or your cuticles are weak, you can use a cooking spray as a finish. These sprays contain a mix of oils, so it is quite a good thing for your nails.
10. Loofah Net
If you wish to do something interesting, you don't need to spend half of your day or visiting the salon. For this design, you will only need a loofah net. Paint your nails with a black base coat, then press the net and paint nails in some bright, sparkly shade.
11. Lace Nails
Take an old piece of lace and make your nails look romantic and bold. Wrap the piece around your nail and dab the nail polish with a brush or a sponge.
12. Sharpie Art
Metallic gold or silver sharpie will make your nails look unique and chic. Be creative and draw different patterns, from classy lines to hearts and squares.
13. Polka Dots with Band-Aid
Since band-aids have little holes that allow your skin to breathe, you can also use them for nail designs. Band-aid is excellent for creating perfect little polka dots.
14. Striped Nails
Many women use their fan brush for applying makeup products, but did you know you can use it for nail art? We love these kinds of nail ideas hacks.
15. Matte Nails with Eyeshadow
Another makeup product that you can use for turning your nails into beautiful matte ones is your eyeshadow. No matter if you use it, or it is broken, you can mix it with your clear nail polish and get that perfect matte finish.
16. Homemade Glitter
You don't have to buy nail polishes that have glitter in them – you can make them on your own! Just use your glittery eyeshadow. Apply a clear coat of polish and then dip them into the glitter pot.
17. Plastic Wrap Marble Nails
Paint your nails with a base color. Take a plastic bag and crunch it up a bit. Then apply a second shade and dab it lightly with the same plastic bag. This is one of those great and easy nail ideas hacks.
18. Ombre Nails
Choose colors that are complementary and apply the light one as a base coat. Now you should apply two shades on the sponge and blend them, using a brush from your makeup kit. Dab your nails on a sponge and do it until you like what you see.
19. Use Vinegar for Long-Lasting Manicure
Dipping your nails in vinegar can make your manicure last a bit longer. You should let the vinegar dry on your nails so that it can prevent chipping and dry moisture and residue.
20. Cornstarch for Matte Nails
You probably didn't know how many of these kitchen things can be helpful in your nail routine. Cornstarch turns regular nail polishes into matte ones.
21. Hair Pins for Dots
Hairpins are not only great hair tools. You can also make perfect little dots on your nails with them! We suggest you go with a dark base, like black, and make bold pink dots with your hairpin.
22. Vaseline for Excess Polish Cleaning
Vaseline is a good thing to have in your home. It has so many uses, so one of them is connected to your nails. Vaseline helps to remove that excess nail polish that accidentally gets on your cuticles and below.
About The Author