There are many ways to style updos for short hair. Women prefer this kind of hairstyle since it is versatile and so easy to make. Isn't that what we all want? In these unpredictable times, when we are spending most of the time at home, it is good to do small things for yourself, such as making your short hair look pretty and putting on a bit of makeup.
Short hair might seem impossible to style on some days, especially if it is layered. That is why a half updo seems like a perfect idea for you.
How Do You Do a Half Updo With Short Hair?
To help you make your fresh half updo, we have searched out Instagram to find the latest ones that are easy to make and stylish. This type of updo is usually used for wedding hairstyles, so you can expect to see a lot of inspiration for that as well. Many bloggers make half updo when spending their days outside.
Highlighted Half Updo
We would recommend you do this half updo for short hair for both outdoor and indoor activities. This is one of those great enhancing hairstyles that will show off your highlighted hair in the best way possible.
All you will need is a hairpin or an elastic to gather half of your hair at the back. Leave a few strands in front.
Messy Bun Updo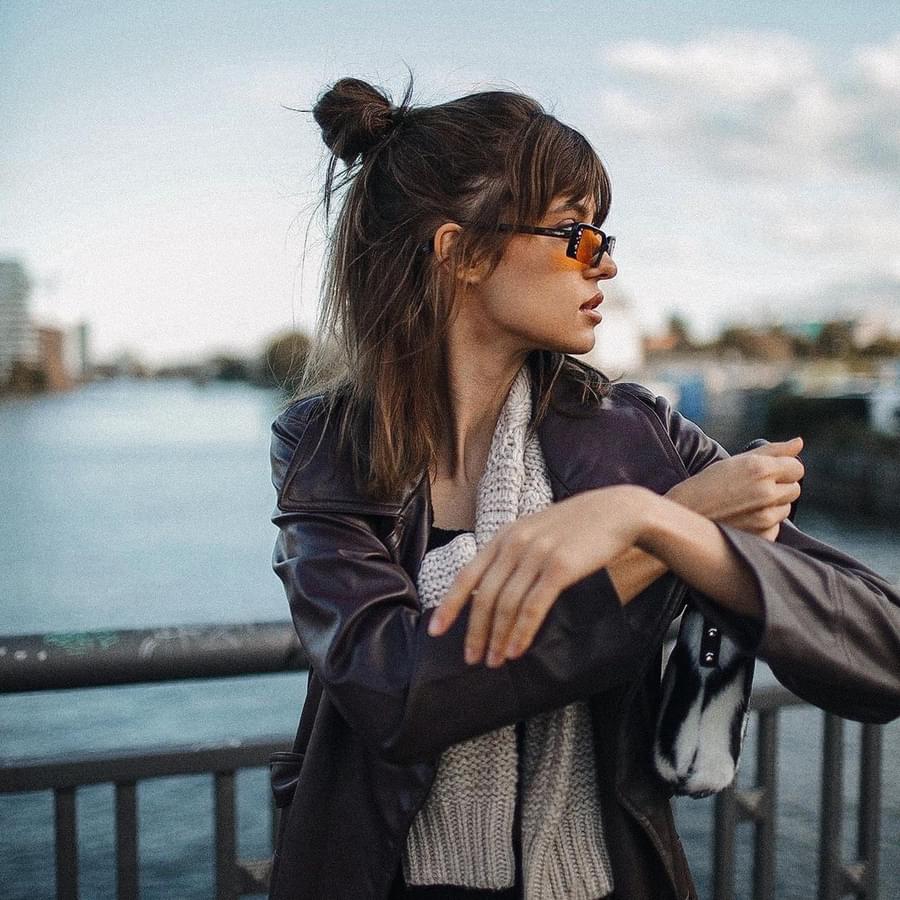 If you know the way that is easier than this one for getting your hair done, let us know. This messy bun updo is simply superb. You will have a chic and minimalistic hairstyle in less than 5 minutes. It matches perfectly with both workwear and casual outfits.
RELATED: 5 Great Tutorials That Will Help You to Make a Messy Updo for Short Hair
Grab an elastic and gather the upper part of your hair at the back in a messy bun. Easy, right?
An Updo with a Braid
Estee decided to make her hair look appropriate to the hot weather with this unique half updo for short hair. Her waves look natural, while the front of her hair is braided and gathered at the back.
It might take a few minutes to make these French braids, but you surely won't regret it. Your hair will look impeccable for both day and night events.
Chic and Classy Half Updo
It would help if you always made time for a chic and classy half updo like this. It has that Parisienne vibe that is hard to resist. You can make this hairstyle on super short hair, as well as a long one.
All you need to do is choose your favorite hairpin and brush your hair well before doing this hairstyle.
Matched with Outfit
The '90s were back from the moment these plastic neon hairpins became a staple again. You can love them or hate them, but they are actually pretty crucial for making a half updo. You don't need to worry about curling or ironing your hair. All the attention will go to the pin!
Don't forget to leave a few strands in front, so your face looks rounded. This hairstyle looks even better if your hair is highlighted.
Wedding Updo with Braid
The half updo is very often seen on brides-to-be. They love it due to its versatility and chicness. This updo is a combination of curly hair and French braid. We would only add – what a winning combination.
You don't need to have highlighted or even curly hair for this hairstyle. It will work with straight or natural hair as well. It is undoubtedly perfect for elegant occasions and weddings.
About The Author