Braided bun styles for black hair not only look great, but they are also very protective. Many women can't wait to go to the hairdresser, while others prefer to have their hairstyles not done in months.
If you have one of those braided bun styles during this challenging time, then lucky you!
We got inspired by women wearing their cornrows and braids in a bun. Let's have a look at the worthwhile braided buns examples from Instagram that we selected for you! Enjoy! 
Inspiring Braided Bun Styles for Black Hair
Tall and Impressive Top Knot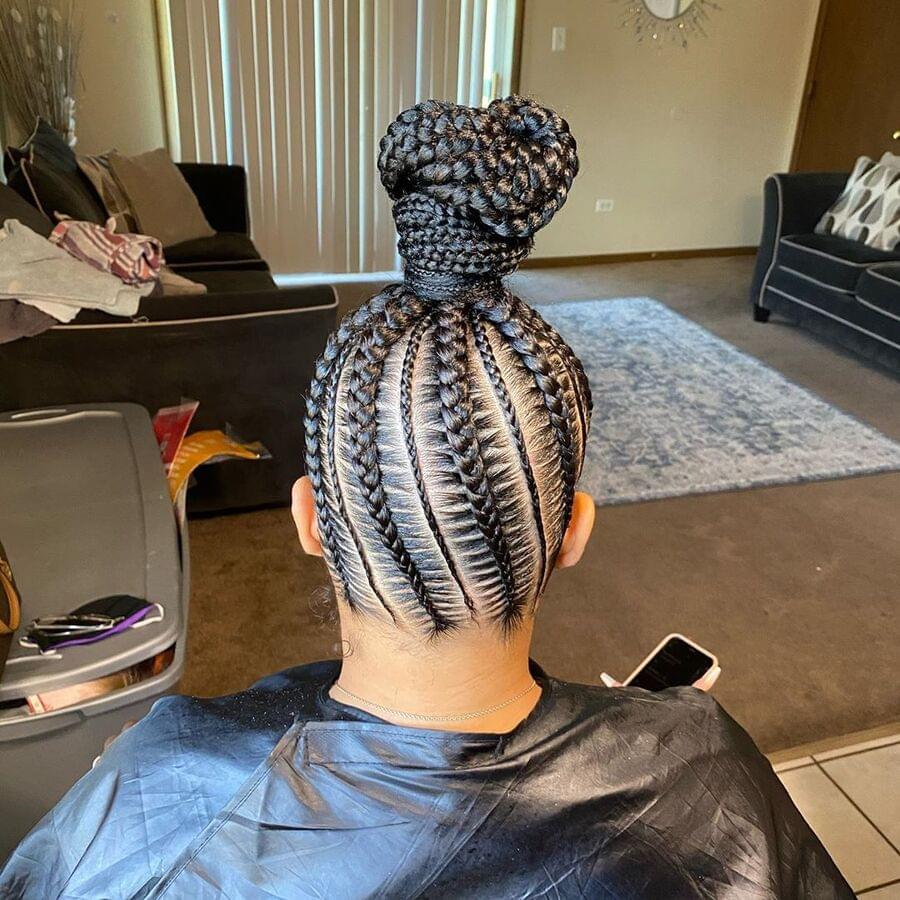 Wearing a top knot is the easiest way to gather up your hair. With this style, you get a protective and practical hairstyle that is entirely safe to wear all the time. 
RELATED: 20 Braided Buns for Black Hair for Immediate Inspiration
Grab your hair, and wrap all your braids in a high top knot. Make sure to secure everything with a matching elastic.
Hairstyle with Red and Black Knot
This is one of those unique and exciting braided bun styles for black hair. The red shade makes it look eccentric and fashionable. This half-up half-down updo will take everyone's breath away, wherever you appear.
Zig-Zag Braided Bun
Doing your hair in zig-zag braids will not only make it cool but also visible whenever you pull up your hair in a bun or a ponytail. The pink highlights look interesting, giving an illusion of volume on your hair.
Large Braided Bun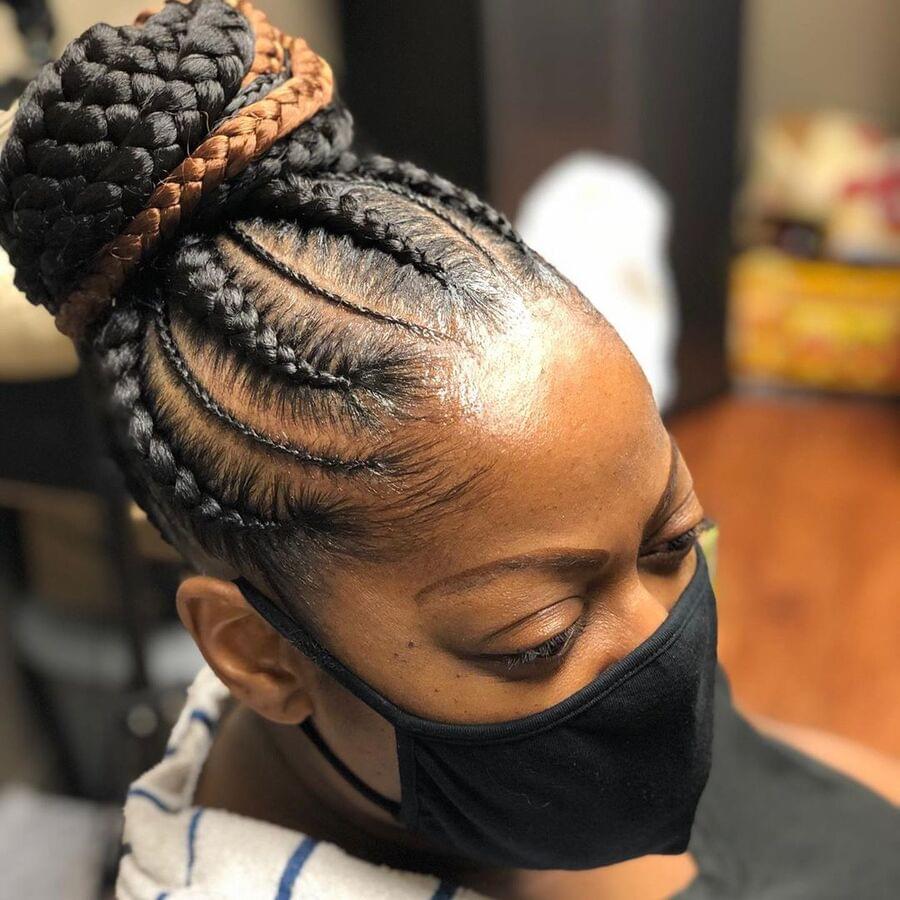 See how this girl turned her voluminous hair into a large bun on the top of the head. She also created one braid in a different shade, just to spice up this hairstyle.
This is one of those casual hairstyles you can wear for both day and night events.
Scrunchie and A Bun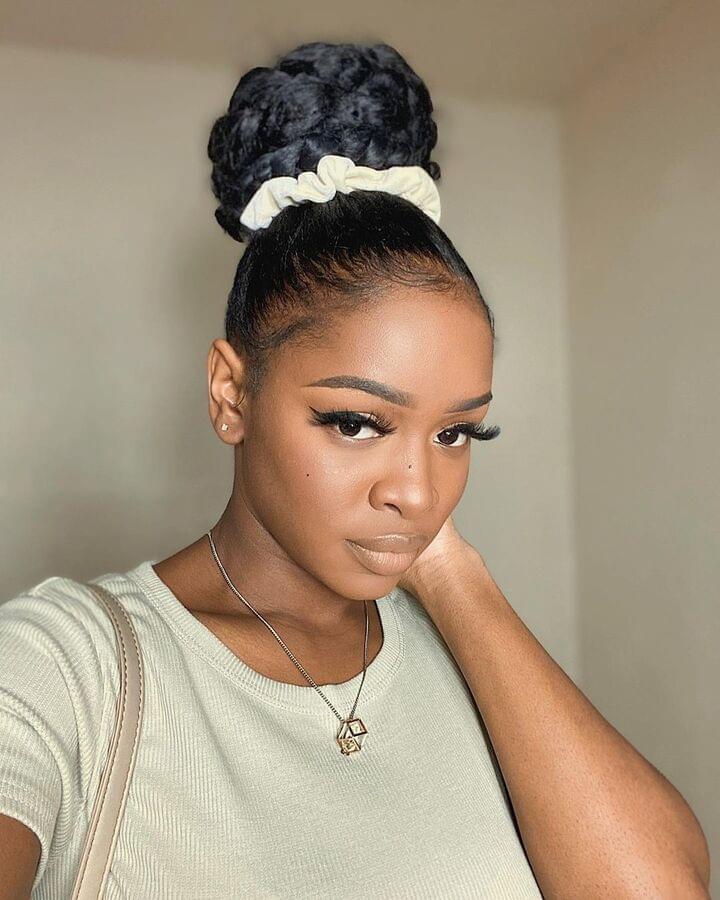 Every hairstyle looks better with accessories. You can be sure white scrunchie on a black hair will make a perfect contrast. This braided bun looks modern and very chic – perfect for young girls to wear daily in school.
Chic Braided Hairstyle
If you are looking for something chic, then this hairstyle is everything you need. Instagram is great for finding inspiration, so make sure to 'copy' this style and take it to your hairdresser.
Colorful Space Buns
Looking like Princess Leia is great, but let's upgrade it a bit. Make your braids look like a rainbow and wrap them in two space buns. Eccentric and youthful – who is in for it?
Casual and Relaxed Braided Bun
Some women chose to braid all their hair, while others put only some of their hair into braids. You can do that and then make a bun that will look relaxed, rather than tight.
Tight and Polished Braided Bun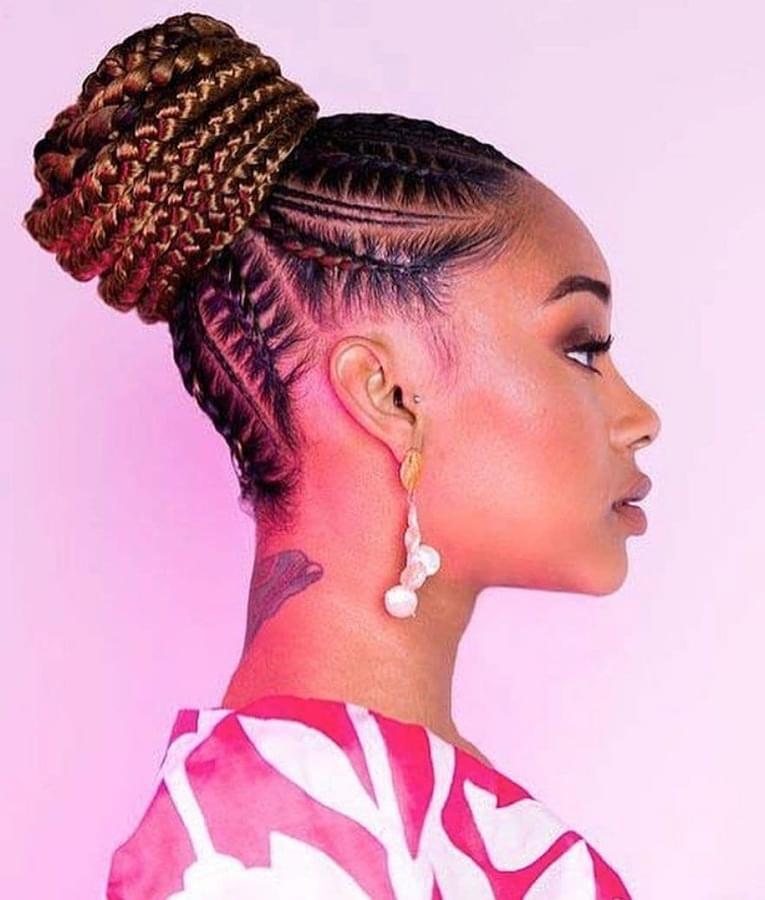 If you are looking for something chic and polished, then you should try this hairstyle. It is utterly stylish, so you can wear it to the office and for elegant events.
A Bun with Wooden Hair Accessories
You can always add accessories to your braided bun styles for black hair. In the photo above woman suggests going with wooden accessories and not be afraid to put a lot of them. Make sure to leave one twist at the front and to put accessories there as well.
About The Author