For many people, wearing denim jeans in the summer means one word: uncomfortable.
However, denim will always be an essential addition to everyone's wardrobe and a timeless piece of clothing.
And if you are a jeans lover, worry not! Here are seven expert tips helping to style denim comfortably and without much hassle.
Choose a Lighter Shade of Denim
Choosing a lighter shade of the denim piece you will wear says a lot about how comfy you will feel when the heat strikes.
The lighter shades of jeans is a great option, especially when paired with a crop top or a loose-fitting blouse. Since the darker colors usually attract more heat, everyone should consider saving them for the cold.
When in doubt, try choosing light blue or white denim as a color for summer so that you can rock those jeans even on the hottest days.
Don't Opt for Those Heavy Jeans
The heavier the denim piece, the hotter you will feel!
Of course, in terms of sweating and feeling stiff, when choosing a denim piece for the summer, it is essential to know that heavier denim pieces or jeans should be kept for winter and colder days.
You might be surprised, but denim is usually weighed; some brands even write the weight on the labels. So, opt for denim clothing that is lightweight and breathable to avoid looking stiff and stationary.
The Cut and Style of Your Jeans Are Equally Important as the Color
Low-cut or high-waisted? Loose-fitting or skinny jeans? What will make you feel more comfortable during these summer days?
While low-cut and skinny jeans will look more flattering, loose-fitting jeans will equally win over them in the summer by offering more flexibility for hotter days. What is also great is that these jeans have been a sensation over the past few years.
Another good option would be wide-leg jeans since they are also more breathable than any other jeans and are trendy.
Ripped Jeans All the Way!
Even though ripped jeans are not considered the most elegant piece of your closet, they can be viewed as a good choice over heavier ones. In the past few years, we have witnessed ripped jeans in every form, front and back. But this year, a more minimalist style is back.
However, as ripped jeans are eye-catching, accessorizing should be minimal to avoid a heavy look. Pair it with a loose-fitting shirt or crop top, and you are good to go!
Choose Shorts and Skirts Over Jeans
If you love denim, but can't stand the heat, don't worry. Denim shorts and skirts are your summer saviors. So many options exist, especially if you want a more sexy look.
As seen in different trends this year, belt skirts give you a scorching look for the summer, but if you don't like your legs showing up to your belly, shorts are a great option too. So opt for something other than a full-length denim look.
Instead, choose a mini-skirt or jeans shorts to keep you more relaxed. But this year's sensations are the maxi skirts. As seen, a lot of brands now design maxi skirts, and people love them. We have seen them paired with boots, high heels, and sneakers styled differently each time.
Denim Dress for the Win
If you are also fond of dresses and denim, here is an excellent combination of both — a denim dress. Perfect for any occasion during the day, a picnic in the park, going to lunch with your friends, going on a coffee break, and so much more. While it will keep you cooler than jeans, it will also enhance your appearance.
For an evening out, pair the denim dress with some classy accessories and some heels, while during the day, you can dress simply by pairing it with some white sneakers.
Build Your Dream Denim Wardrobe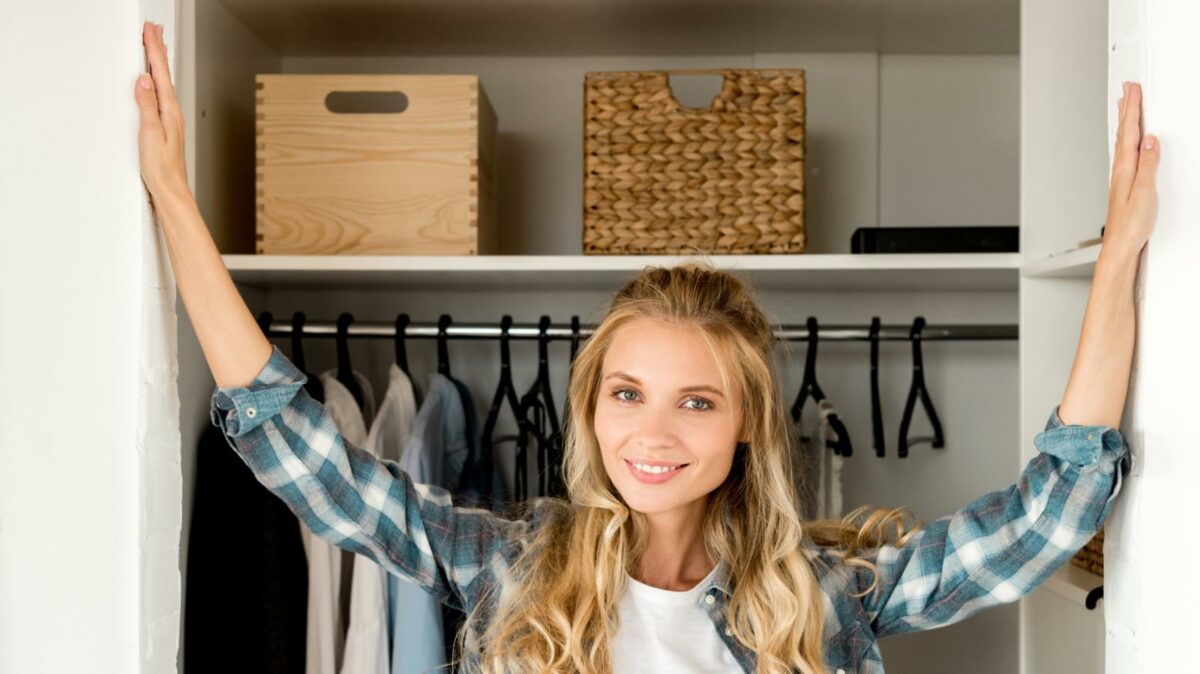 Denim is now favored all year, and building a denim capsule wardrobe is a good idea. Finding denim pieces that accentuate your body type and can be easily combined with anything would be best. 
If you are a denim lover, try to find a good pair of classic jeans that can be worn all year round, a light denim dress for these hot summer days, denim shorts, and skirts. Also, try a denim playsuit if you want more variety in your denim closet.
More from BelleTag
There is no such thing as a bad body, only bad jeans! Trust us – with the right pair of denim tailored to suit your body type, your days of saying, "I have nothing to wear," are over!
About The Author