Accessorizing is necessary for your outfit to look more exciting and flattering. While organizing an outfit is challenging, accessorizing can be tricky for anyone. However, accessories can transform your total look.
Unfortunately, as much as accessorizing can improve your outfit, it can also downgrade it.
If you want to accessorize like a pro, we will tell you exactly what piece of jewelry can elevate your outfits for different occasions. Get your outfits from basic to fantastic with just some simple tips.
The Subtle Power of Earrings
Don't know what goes well with an elegant black dress? It's bold earrings! Long earrings can change how your outfit looks by adding that extra element. Even if you want your simple outfit to stand out, earrings can make a difference. Try long earrings that go almost down your neck or some attractive-shaped earrings.
So remember, if your outfit is dull, some statement earrings can change that.
Rings – The Masters of Style
Whether you like a minimalist style or a more statement look, you can accomplish this by stacking up some rings. On the other hand, if you want a more attention-grabbing look, you can stack up on more glamorous rings while mixing with some minimalist style rings to avoid overdoing it.
You can mix different rings and different styles as well. While someone might think that gold and silver don't do well together, this year, we left this 'fact' behind as mixing gold and silver rings looks pretty trendy.
The Versatility of Necklaces
For a summer look, try stacking on some necklaces. Especially gold necklaces look very elegant and chic at the same time. But if you desire a more minimalist look, try stacking some simple necklaces with small pendants or mix them up with some simple chains.
These stacked necklaces look great, especially in the summer, with a cute summer crop top, regular top, or bikini.
Trendy and Matching Scarf
A stylish scarf effortlessly combines fashion and function. Whether draped elegantly over shoulders or knotted creatively around the neck, a well-chosen scarf can add a pop of color, texture, or pattern to any outfit. Beyond its aesthetic appeal, a scarf also provides warmth during cooler seasons.
Tech Accessories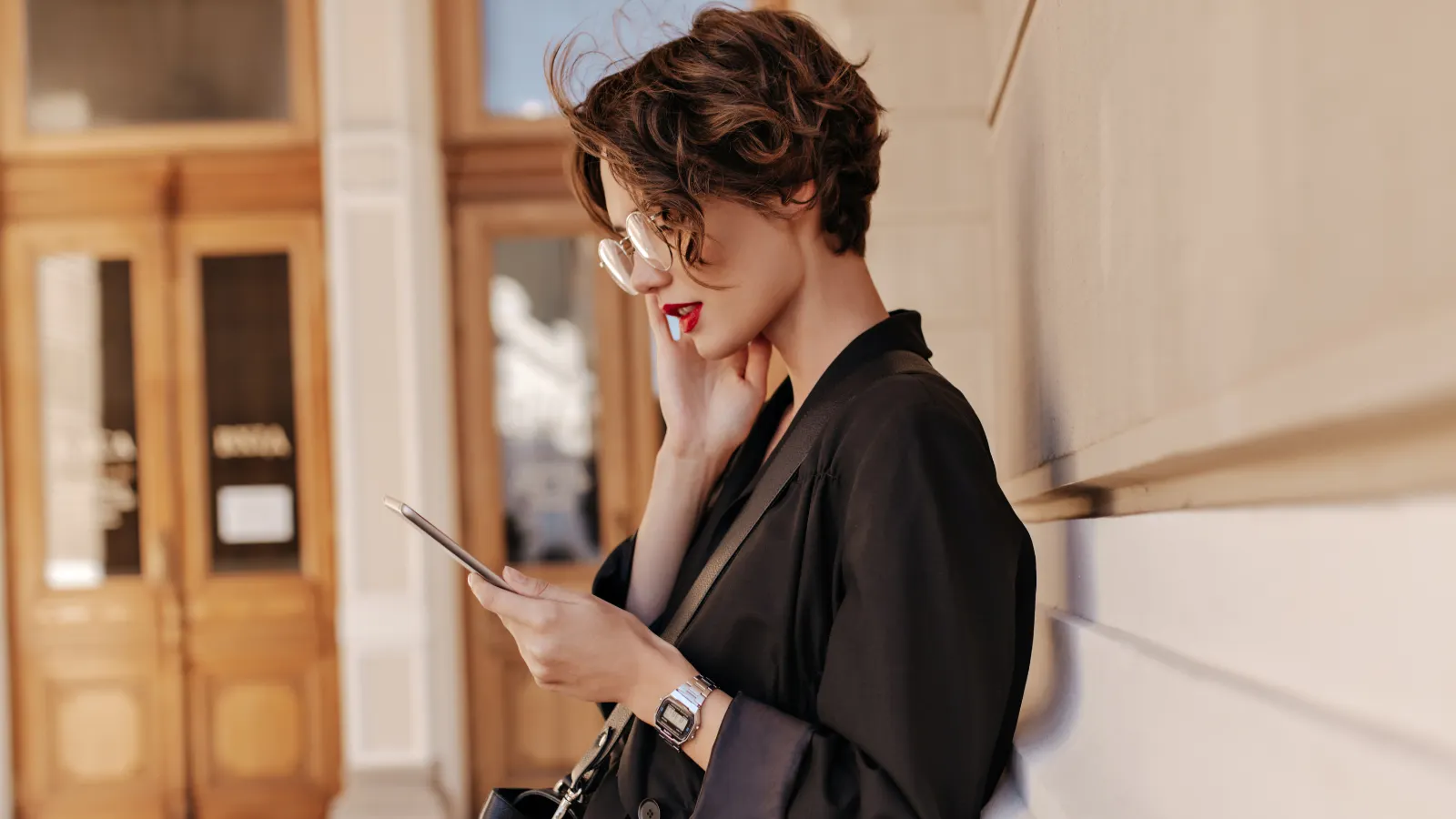 From sleek phone cases to sophisticated smartwatches, these accessories showcase a commitment to both style and the latest technological trends. Integrating these tech-savvy accessories not only enhances one's overall look but also emphasizes an intersection between fashion and the digital world.
Watches for Every Lifestyle
Watches are a wonderful accessory to upgrade your outfits at the office or for a night out. For a long working day at the office, you can wear a smartwatch, now used as an accessory, besides its primary function as a sports watch.
You can also wear a watch bracelet for a more elegant look or stack some bracelets with the watch. Finally, wear a vintage watch for a more classic look, which can add class to your day's outfit. Pair it with a blazer, and you are good to go.
Wrap Your Style With Bracelets
Chunky bracelets are returning this summer, and you need to have these in your closet. Go for higher quality pieces since these types of bracelets already attract more attention, so you should always choose good quality chunky bracelets such as real gold.
Remember that wearing chunky bracelets over long sleeves might downgrade your look as it isn't exquisite. So, opt for shorter sleeves when wearing these types of bracelets.
Tennis Bracelets for a Touch of Glamour
A sparkling tennis jewelry set might suit you if you want to look very classy, especially on a dinner night or a special occasion. Sometimes, going for a more straightforward look is more elegant than stacking chunky bracelets.
So, a tennis bracelet or a tennis necklace sometimes is all you need to complete your evening look. But, if you want to reach a bolder look, there are now a lot of colorful tennis bracelets that you can try.
Classic Pearls Reimagined
While diamonds are a girl's best friend, pearls can be the next in line.
If there is one detail of jewelry that never goes out of style, it's pearls. You can always go right with pearl earrings, necklaces, or a pearl ring. They look very feminine and can update your look significantly. While diamonds are a great choice, pearls are more convenient and price-like.
You can wear pearls in many ways, day or night. They are a timeless piece of jewelry that goes well with anything. For example, you can combine pearls with a silk dress for a summer night out or jeans and a blazer for an office day.
Read More: 6 Smart Ways to Pick a Purse That Matches Your Outfit
Accessories can transform an outfit with minimal effort. Owning a range of bags and purses in different styles and colors can help you take your wardrobe from good to outstanding. They can also help you look more put together, especially when the purse matches well.
Read More: 3 Proven Style Tips On How To Match Purse And Shoes
There's an age-old saying that states, "You should always match your purse to your shoes," but how true is this fashion myth? Should we really buy shoes and purses together? Is it critical to master how to match purses and shoes, or are there subtler ways to coordinate our style?
Read More: Impulsive Shoppers Neglect the 24-Hour Rule's Wisdom
Ever heard of "Buyer's Remorse"? It's that post-purchase regret after impulse buying. You spot a cute bag or watch online, click 'Add to Cart,' then 'Checkout,' and bam! It's bought. Then, reality hits with the deduction alert on your card. We've all been there.
About The Author