At first glance, dip powder nails are not so different from classic gel ones. However, the process is entirely different. Your nails go into a few powders, being brushed, and polished with a neutral base. If you have watched videos presenting this technique, this powder might look like a magic one. And that's not a surprise!
Here, we have gathered some of the best simple and elegant dip nail ideas that you can wear every day. We hope you will find something for yourself. Don't hesitate to try this new Instagram-approved technique.
Inspiring Dip Nail Ideas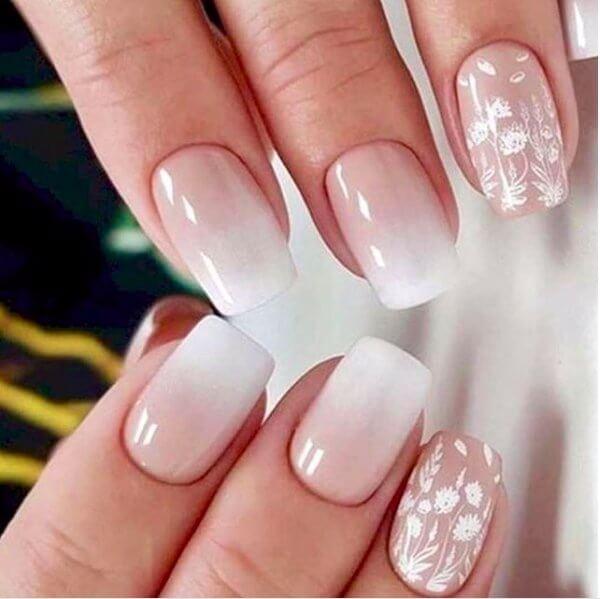 You can change your nails depending on your mood, right?
Well, if you are in the mood for something neutral, yet feminine and sophisticated, this example is perfect for you. Neutral nail polish with ring finger floral details – beautiful and great for everyday wear.
That's one of those simple dip nail ideas that will catch all the attention – gold shimmer is great for both elegant and everyday wear. If you opt for this look, make sure your nails are not too long.
White dip powder base is great for creating interesting geometric patterns. Shiny rhinestones at the nail edges make this nail design exciting and much more elegant.
There is nothing more stylish than a classic shade of red. Whether you opt for additional details, such as shimmer or rhinestones, they will still look utterly elegant and sophisticated.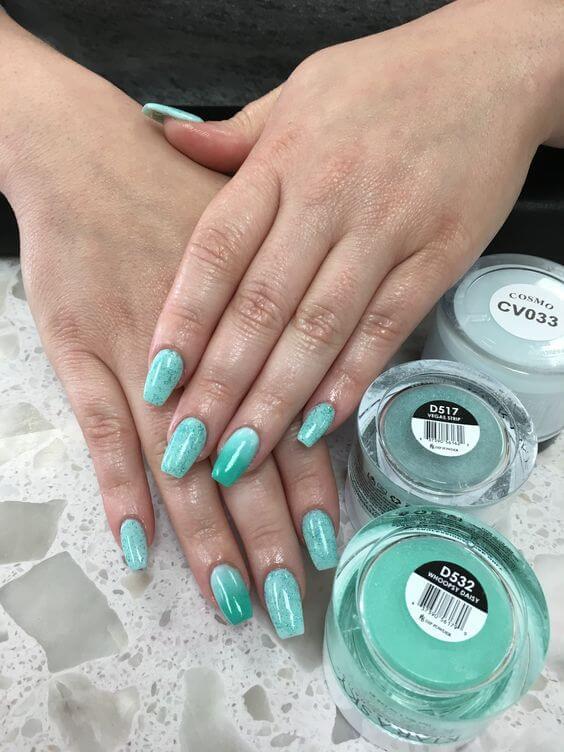 This shade of turquoise is perfect for summer. Imagine how it will match with your bathing suit and with the color of the sea. We just can't wait for the beautiful weather!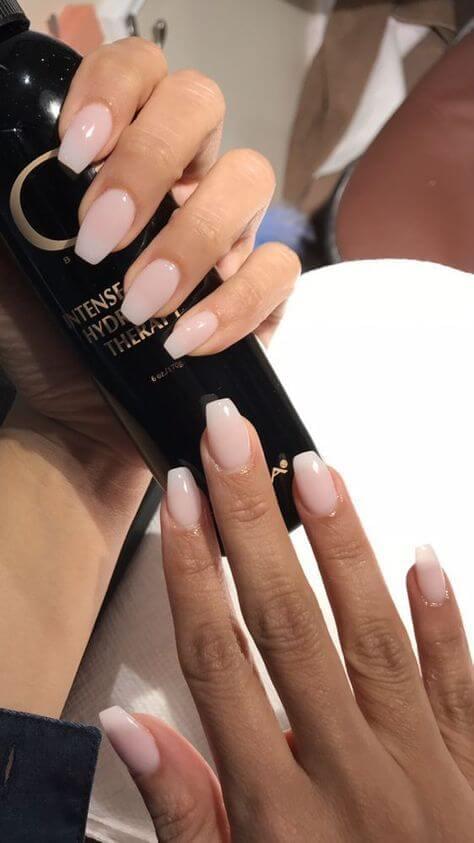 Square nails are great for everyday wear and functioning. If you want to keep it classy and simple, use a neutral shade.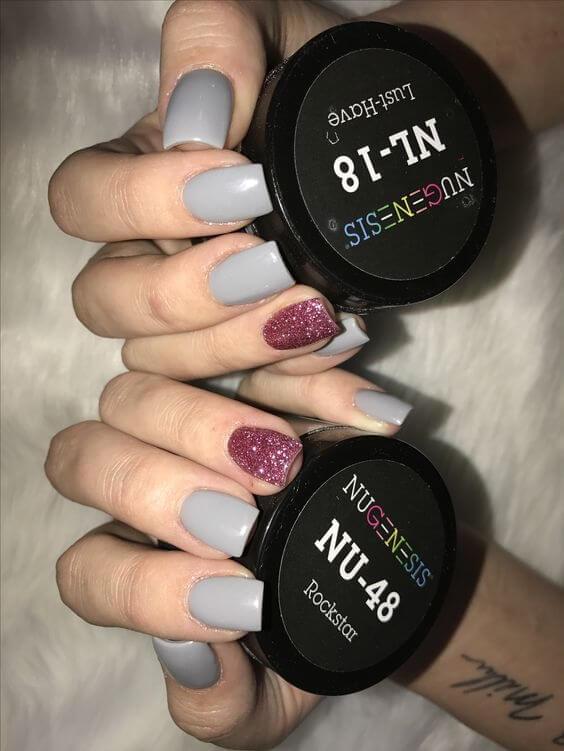 Maybe these two shades sound the same to you, but they are not. On your nails, they look amazing. While lilac nails are matte, purple ones are done in shimmer.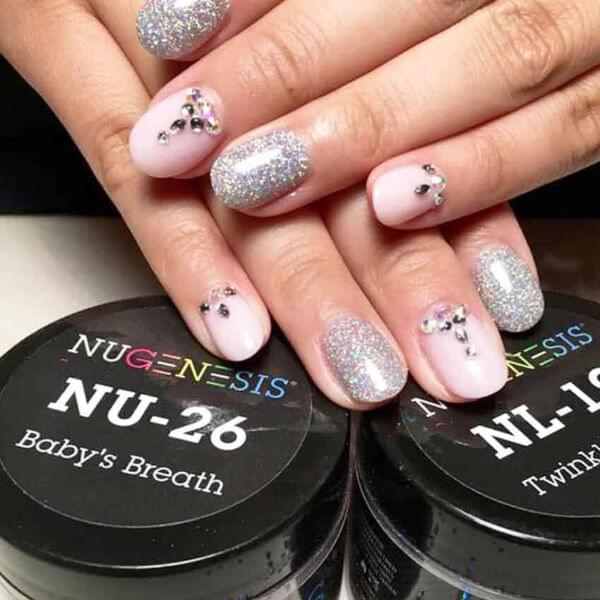 Silver and baby pink look surprisingly good even on your nails. This is an absolutely good combination for prom night, everyday wear, or other special events.
For everyday outfits and matching there is no better choice for you than earth-toned dip powder nails. The detail on your ring fingers will make nails appear more sophisticated.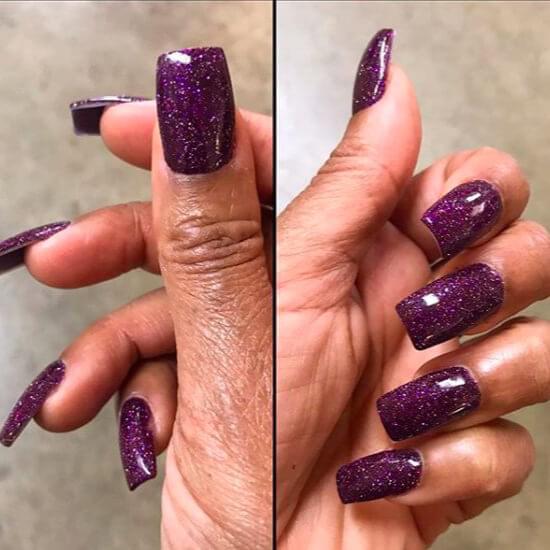 Dark purple shades, aka jewel shades, are perfect for fall and winter.
However, some women like to wear this shade all year around. And there is nothing bad about it because they look utterly elegant and chic!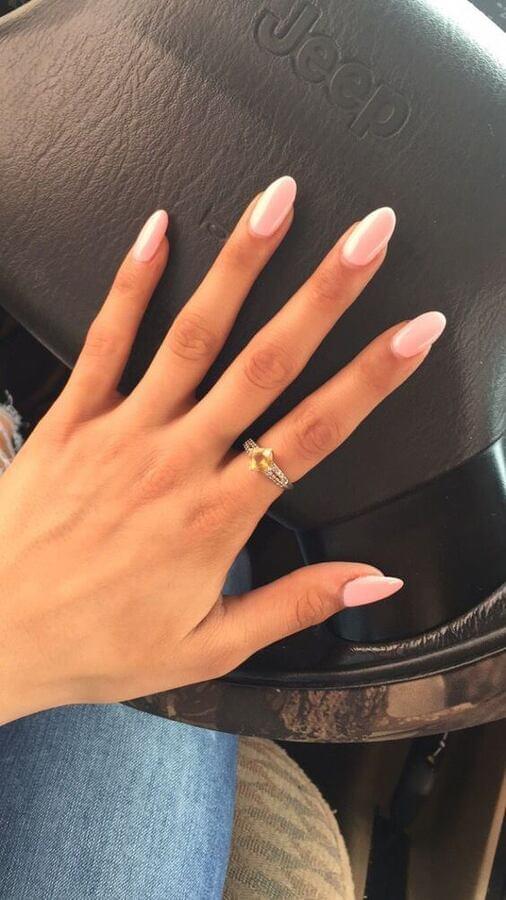 Light pink is one of those shades that almost look nude.
But, when you opt for a shimmery version of light pink, your nails will absolutely get an elegant upgrade, perfect for work or special events.
If you are not into nude so much, then this is the color you should turn to. Meat shades didn't only occupied the beauty industry and lipsticks, but also nail polish sector as well.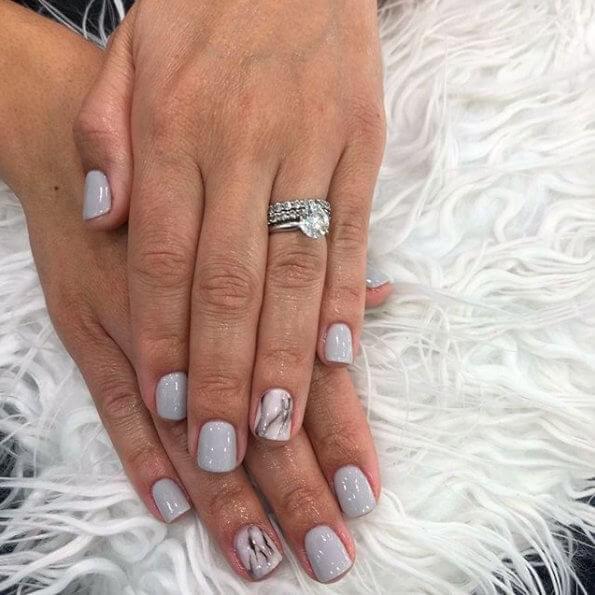 Marble details look stunning on nails. However, don't overdo it. Let this pattern be on your middle or ring finger, while others should be done in some neutral dip powder shade.
Elegant and absolutely gorgeous – these nails have it all. Blush pink shade looks wonderful in combination with shimmer and marble details. These nails are great to wear both every day and for elegant events.
These nails look like a summer sky full of stars. Yes, that look is absolutely achievable. You will look utterly sophisticated and elegant with these dark ombre nails.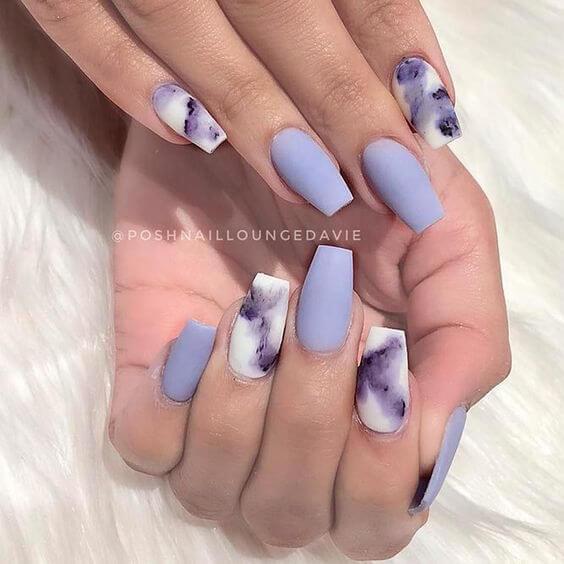 Lilac is the color of the season. If you were wondering how it looks on your nails – here is the perfect example for that. Don't hesitate to add marble details – they will make this look appear even more elegant.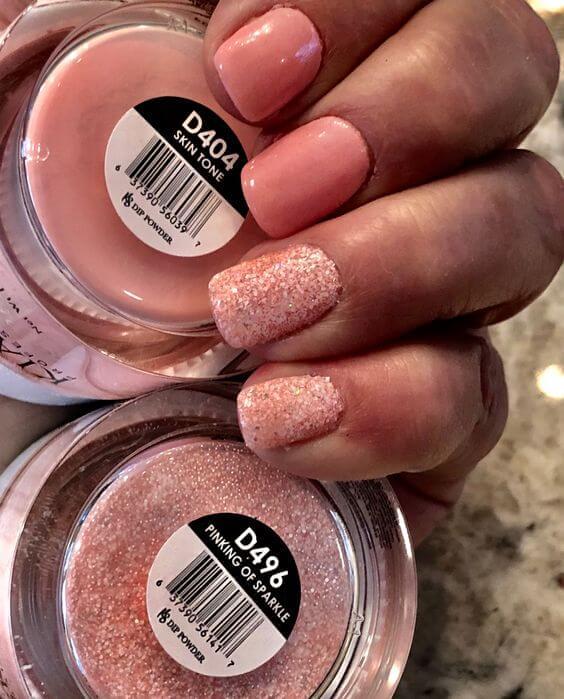 Combination of two matte and two glitter nails look absolutely fantastic. If you want to make a statement, simply do a dip powder nails, and add shimmer nail polish on ring and pinky fingers.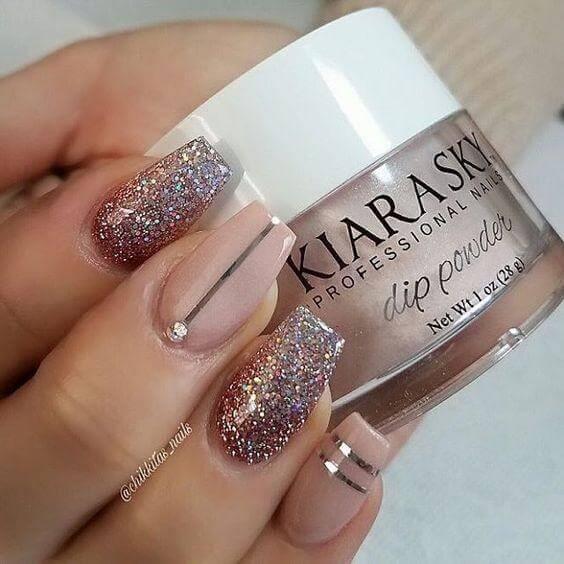 These nails are for special events, wedding days, engagements, and birthdays. They look posh and glamorous. However, they are not overdone – neutral shade and silver glitter won't make you look over-the-line.
Dark jewel shades are perfect for fall and winter season. In combination with glitter, this nail design can look flawless without so much work and effort. Make sure your nails are short.
Some women prefer classic, and that is okay. However, others like their classic to have an interesting upgrade. For instance, this nail design is simple and elegant, yet the blue shade adds a specific vibe that is anything but boring.
Emerald green is the perfect color for those girls who like something interesting. They seem utterly sophisticated and elegant, yet with some unique vibes that give you a bit of eccentric look.
Instead of doing your whole nails, dip only a half of your nails in powder and make them look ombre. It is excellent for everyday wear, but also for elegant events.
About The Author