Valentine's day is on the horizon. Whether you are spending a day at home with your loved one or you are planning on dusting off a makeup bag, we have some great sexy makeup looks for you. Some women can't wait to try some new look, maybe pink lipstick or bold eyes.
No matter your style – whether you prefer natural makeup look or you like going crazy with colors and shades – you can always experiment a bit when it comes to Valentine's day makeup. Don't worry – you can recreate these looks at home simply by using the right products and listening to our tips.
RELATED: 20 Natural Glam Makeup Ideas Perfect For Any Ball
What Makes Up a Seductive Makeup
Dinner in the quiet of your home? We got you. A romantic date where you want to seduce your loved one over and over? We hear you. Here is a list of things that make up a perfect seductive makeup.
1. Smokey Eyes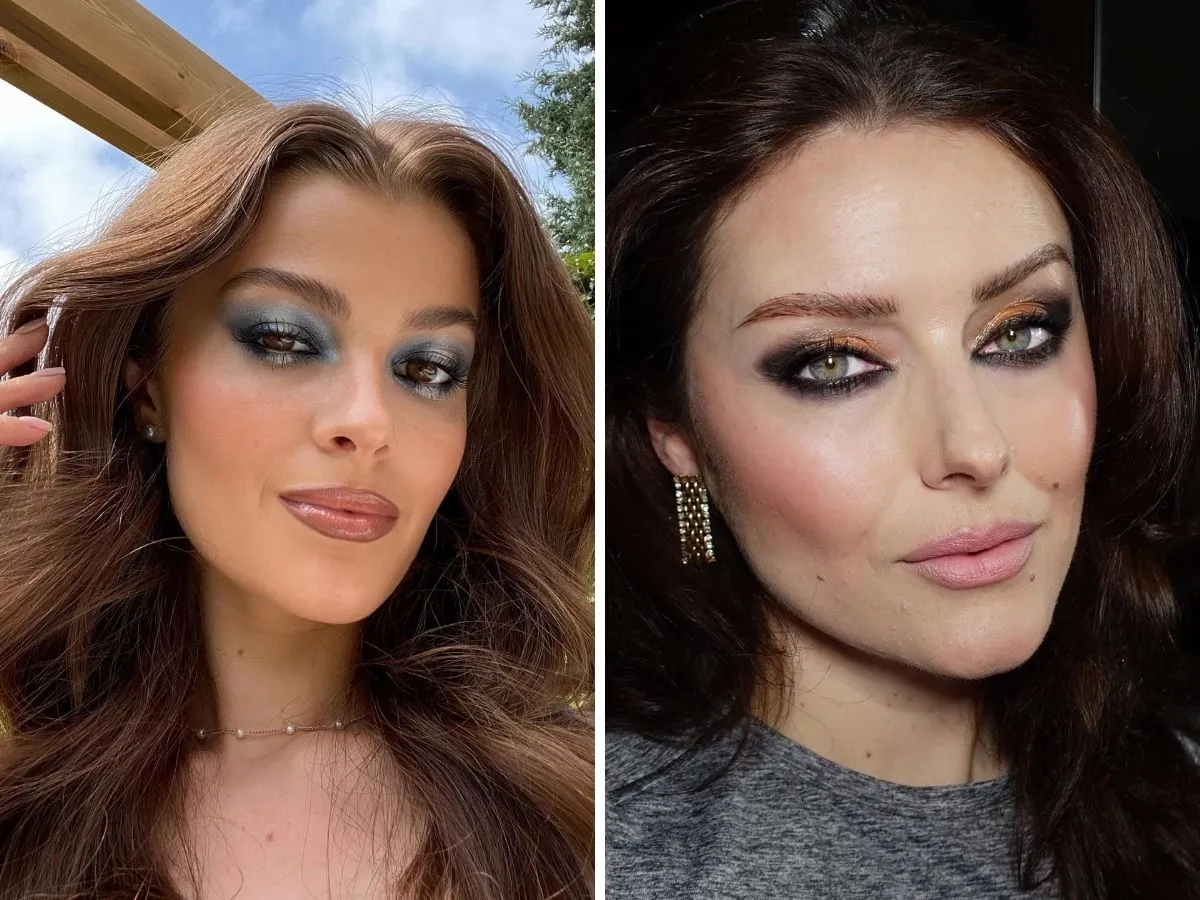 A good old smokey eye never goes out of style. Whether you like a subtle or more vibrant look, smokey eyes are perfect for Valentine's day.
All you need for this look is your trustworthy eye palette. Are you into nudes, or do you prefer a more colorful look? No problem, a smokey look can be achieved with any shade. If you are unsure which shade to use, always go back to black. Blended black with grey or blue is what the original smokey looked like, and it is one of those timeless styles.
On the other hand, you can try something new for your date night. Go for a gold-black mixture of shades. Make sure gold is well pigmented and sparkly. Don't be afraid to try something bolder than usual.
2. Red Lips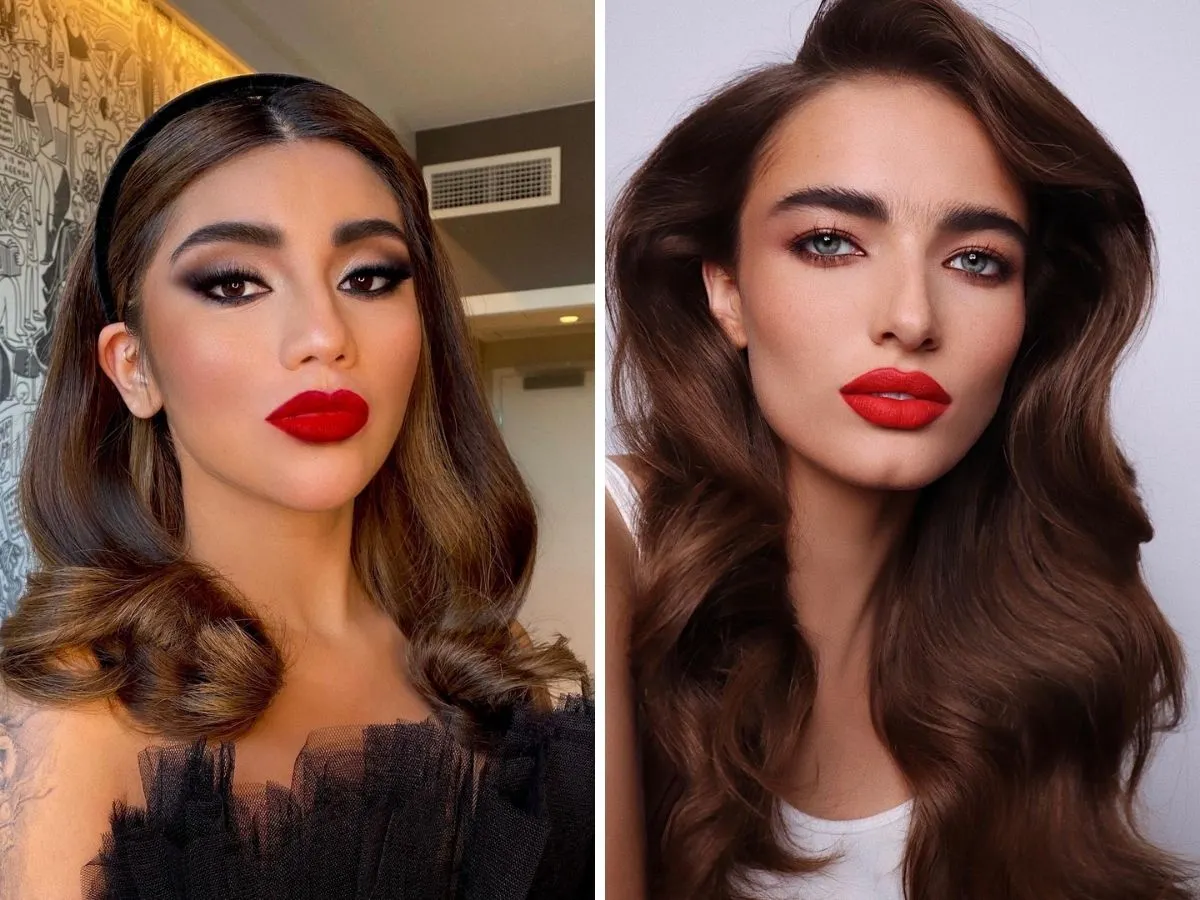 If you ever wondered what makes up seductive makeup, look no further than red lips. Alongside smokey eyes, this is one of those timeless makeup looks that everyone can pull off. You will need to be precise and use good products to get the best results.
Before going for red lips, make sure to use a lip scrub. It will remove all dead skin cells and make your lips soft. This is how red lipstick will stay longer and look better.
You have two options for makeup with red lips. You can either combine them with eye makeup or leave them minimal. If you are going out, make sure your eyes are done as well. You can opt for either a smokey eye or eyeliner. Prepare to look like an old Hollywood star.
Since red lipstick is eye-catching itself, you can also leave eyes just as they are or add a bit of eye shadow. Mascara will be more than enough for a subtle yet very seductive Valentine's day makeup.
3. Dewy Skin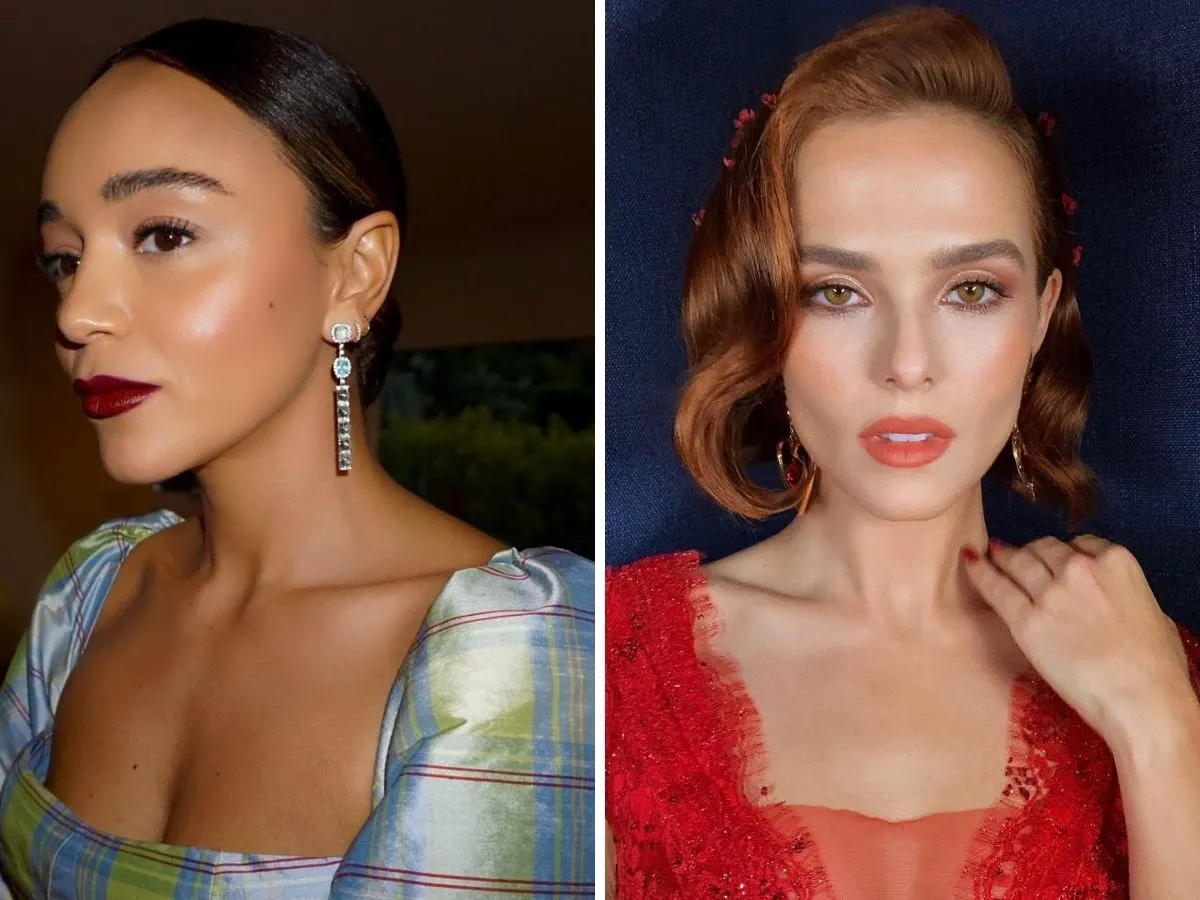 Nice and dewy skin is imperative to any makeup look. It also looks very seductive, that beautiful glow that makes you shine in front of your loved one.
The perfect glow can be achieved with both skincare and makeup combined. When your skin looks healthy and without imperfections, you can be sure any makeup product you put on will be perfect. In this case, adding a lovely gold or rose highlighter on the cheekbones just below your eyes will do the work.
Another look you can try this year is the peachy glowy look. Minimal makeup with maximum effect – that is how we would call it. You can use a highlighter or mix it with your foundation for subtle dewy skin. Eyes and lips are done in a lovely orangy-red shade. It is a cute and stylish makeup great for a night out.
4. Winged Eye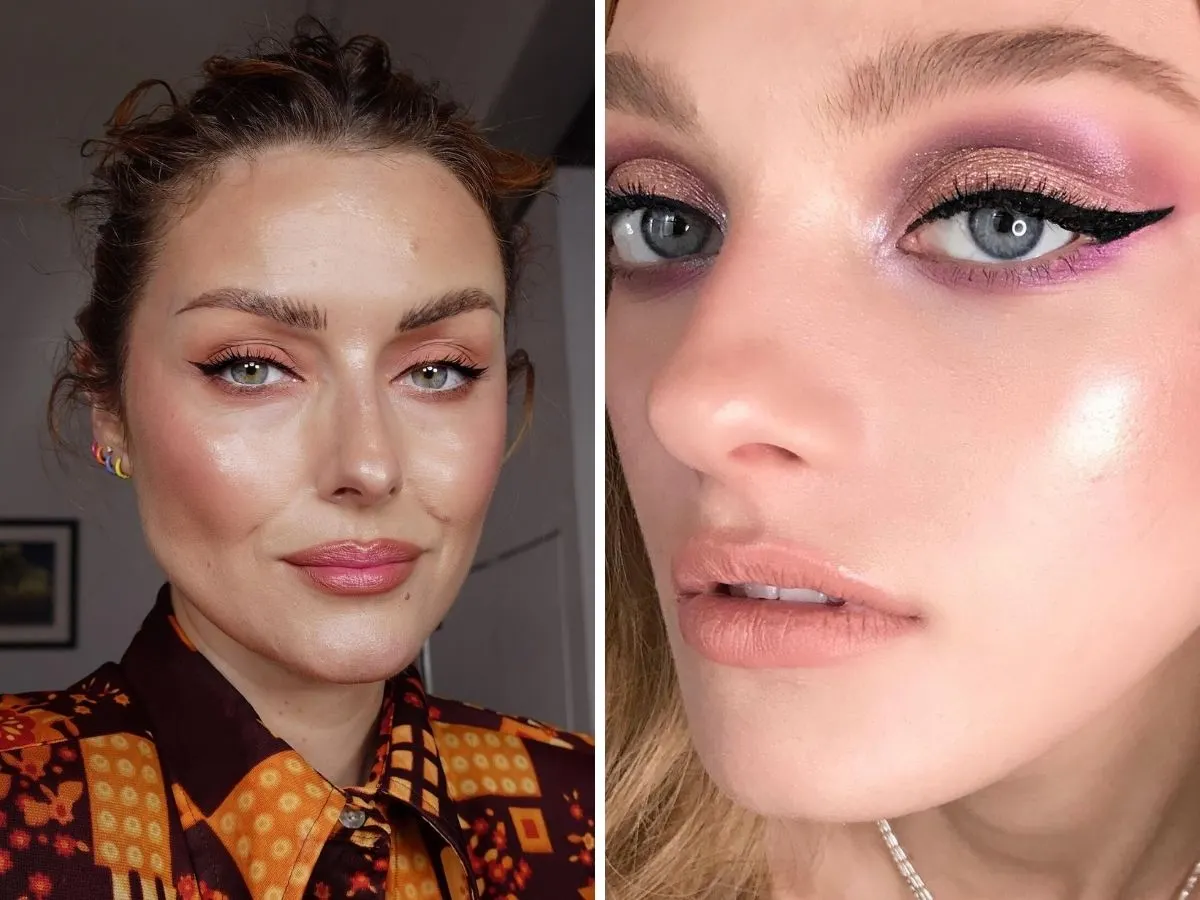 Nothing can make your eyes more seductive than perfectly winged eyeliner. So, if you are not a pro in applying this product, we recommend starting now and practicing. See how an eyeliner can match your eye shape and enhance it as much as possible.
Even though you can wear eyeliner alone, we suggest going for eye shadow as a neutral base. Bronze shadow with just a bit of shimmer will perfectly match black eyeliner. Then add mascara, and you are done!
Soft and pink eyeshadow with a lot of shimmer will definitely make your eyes pop. Especially those with blue and green eyes should try this look. Mix pink and rose gold eyeshadows and apply them as a smokey eye. Then apply a black eyeliner and make sure that the wing is long and thick.
5. Powerful Nude Shades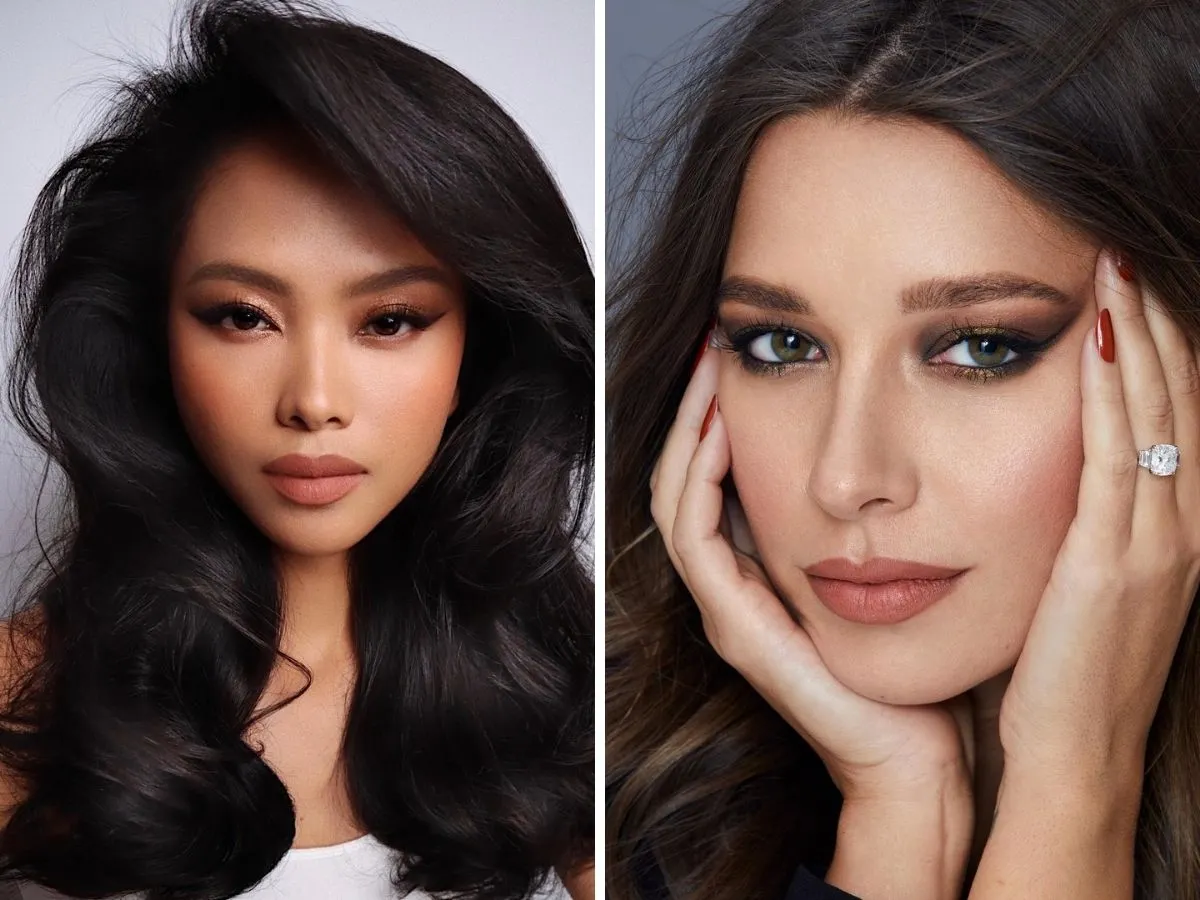 Even though it doesn't seem like it, nude shades can be pretty powerful and seductive. Many sexy makeup looks were created with nude and gold shades that match any skin tone.
The accent should be on your lips. They need to be perfectly healthy before applying nude lipstick. Especially if you are using a matte one. Make sure to use a scrub and clean them from all dead skin. You can also enhance the eyes with a combination of black, gold, and brown eyeshadows. Smudge them and make a subtle smokey eye that will match the lips.
You can also do smokey eyes that remind us of '90s supermodels. Lips are in the shade of meat, very natural and seductive, yet the accent is on eyes here. They are done in shades of gold, black and dark brown.
6. Shimmery Eyes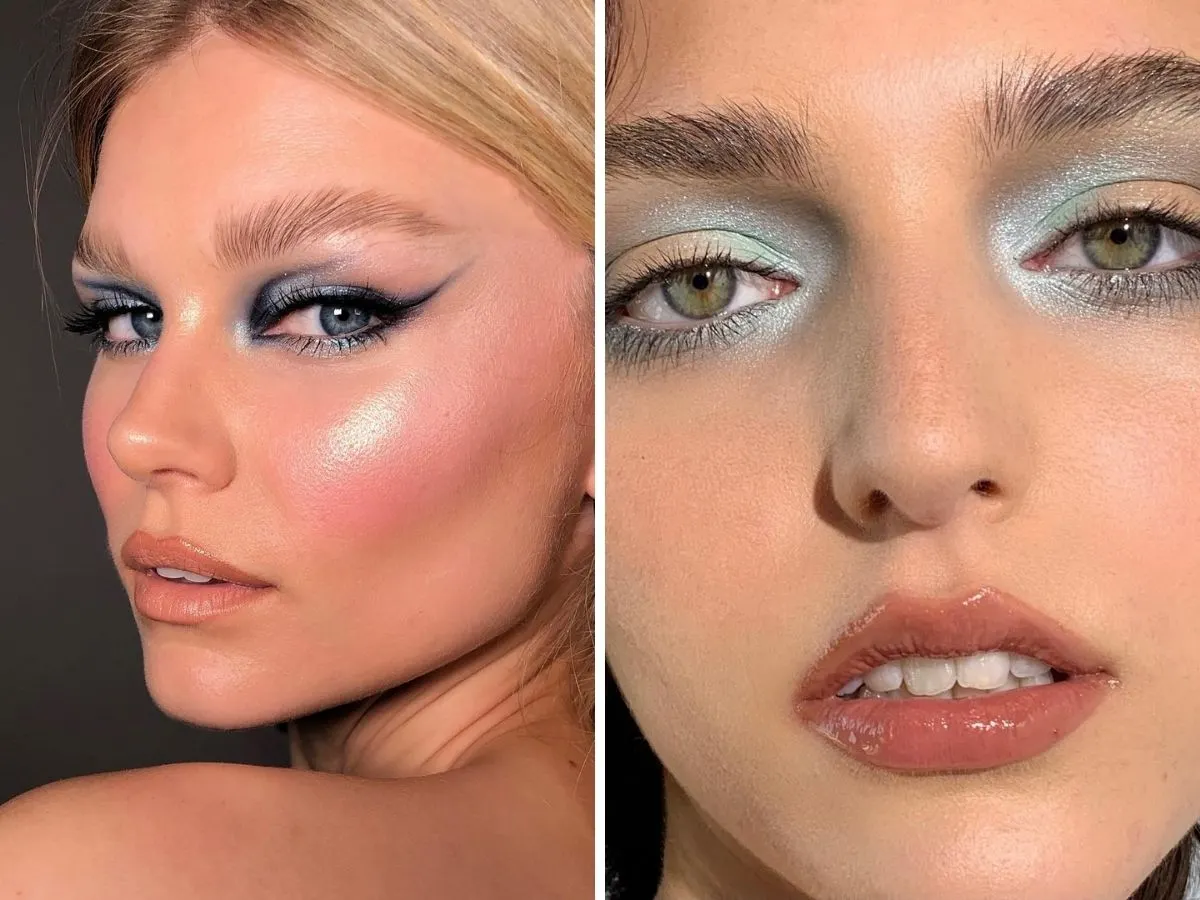 The pillars of seductive Valentine's day makeup are your eyes. So, why don't you make them sparkle? You can achieve this look with shimmery eye shadows from your favorite palette. You don't even have to experiment with colors, but stay within your style.
Whether you prefer cold or warm shades, you can make your eyes sparkle with both. Since it is wintertime, we suggest trying this icy look with darker blue eyeshadow and black eyeliner. Make sure the wing is well done and long.
Another look is softer yet made with cold silvery and blue eyeshadows. Shimmer on your eyes will look like snow. Finish off the look with mascara and natural eyebrows.
7. Colorful Eyes
One of the leading makeup trends in 2022 is colorful eyeshadows on the lids. By this, we mean red, lilac, blue, yellow, pink, and those shades you would never even think about. So, why don't you try it as Valentine's day makeup look? Be a bit eccentric and go for that shade in your palette that you would never really use.
If you stay at home, you can go for a simple yet romantic look with lilac eyeshadow. Find the one with creamy formula so you can apply it easily and quickly. Finish off the look with glossy lipstick and just a bit of foundation. 
The other look we suggest trying is a bit more vivid, and it is more likely for those that are not afraid to experiment. Red and orange eyeshadows are not seen very often, but you simply can't stop looking when you do. That is what you want, right?
These two shades will make your eyes look seductive, while orangy lips match perfectly with the rest of the look.
8. Fuchsia Lips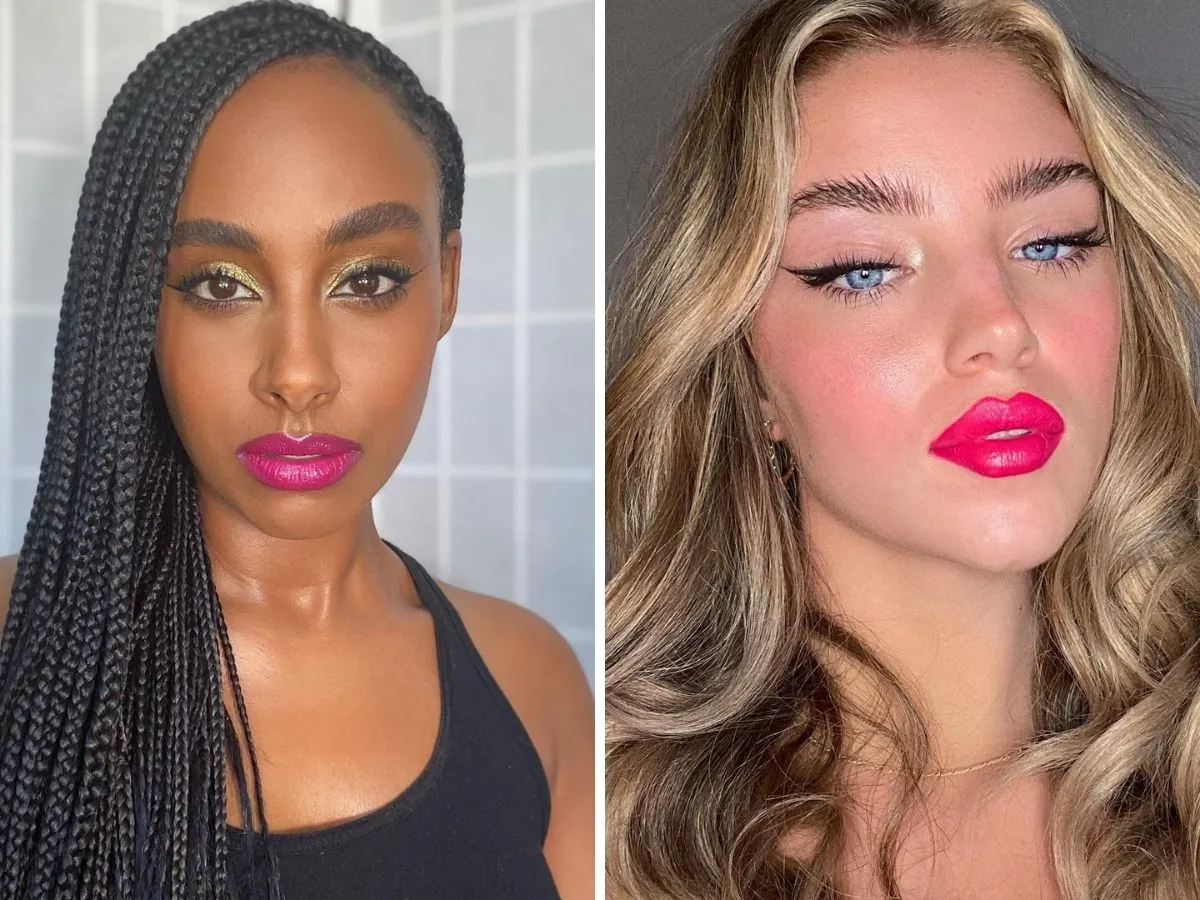 Who wouldn't like to kiss those lips? Make sure your lipstick is long-lasting, and you can kiss all night long with your loved one. Valentine's day is for that!
We admit that fuchsia lipsticks are not something we would recommend for daily wear. However, combined with subtle eyes and super thin eyeliner, this becomes one of those perfect sexy makeup looks.
If you would like to highlight the lips only, leave the rest of the face very minimal. You don't even have to use a foundation if it is not necessary. Thin eyeliner lines and rosy cheeks are the perfect addition to this vivid lipstick shade.
FAQ
How Can I Make My Eyes Look Seductive?
Eyes are the window of the soul. They can make you feel and look seductive just as they are. However, adding makeup to this equation will make you feel even better. We suggested how you can make your eyes look seductive.
You can try winged eyeliner, bold eyeshadows that you won't usually try, or go for classy and timeless smokey eyes. 
Whatever you pick, you need to be sure not to overdo it. If you are doing the eyes, your lips should be neutral or done in some nude shade. 
How Can I Look More Attractive?
Combining both clothes and makeup can make you look attractive. This doesn't mean you should wear something super short or open. You can look gorgeous with minimal effort by following your style – even for special occasions.
What Lipstick to Choose?
Since you are going on a date, pick a lipstick formula that is not too sticky but rather long-lasting. Long-lasting, matte lipsticks are our suggestion for Valentine's day.
About The Author