Every woman should know that removing makeup is crucial for healthy and nice-looking skin. It prevents breakouts and clogged pores.
In our twenties, many of us don't realize how important it is to use cleansers that will remove every last bit of dirt and makeup residue. Using makeup wipes, a towel, or only water is not enough. On the other hand, many cleansers can be harsh.
So, what can be used as a makeup remover? We will try to show you some healthy makeup remover alternatives.
What Can be Used as a Makeup Remover?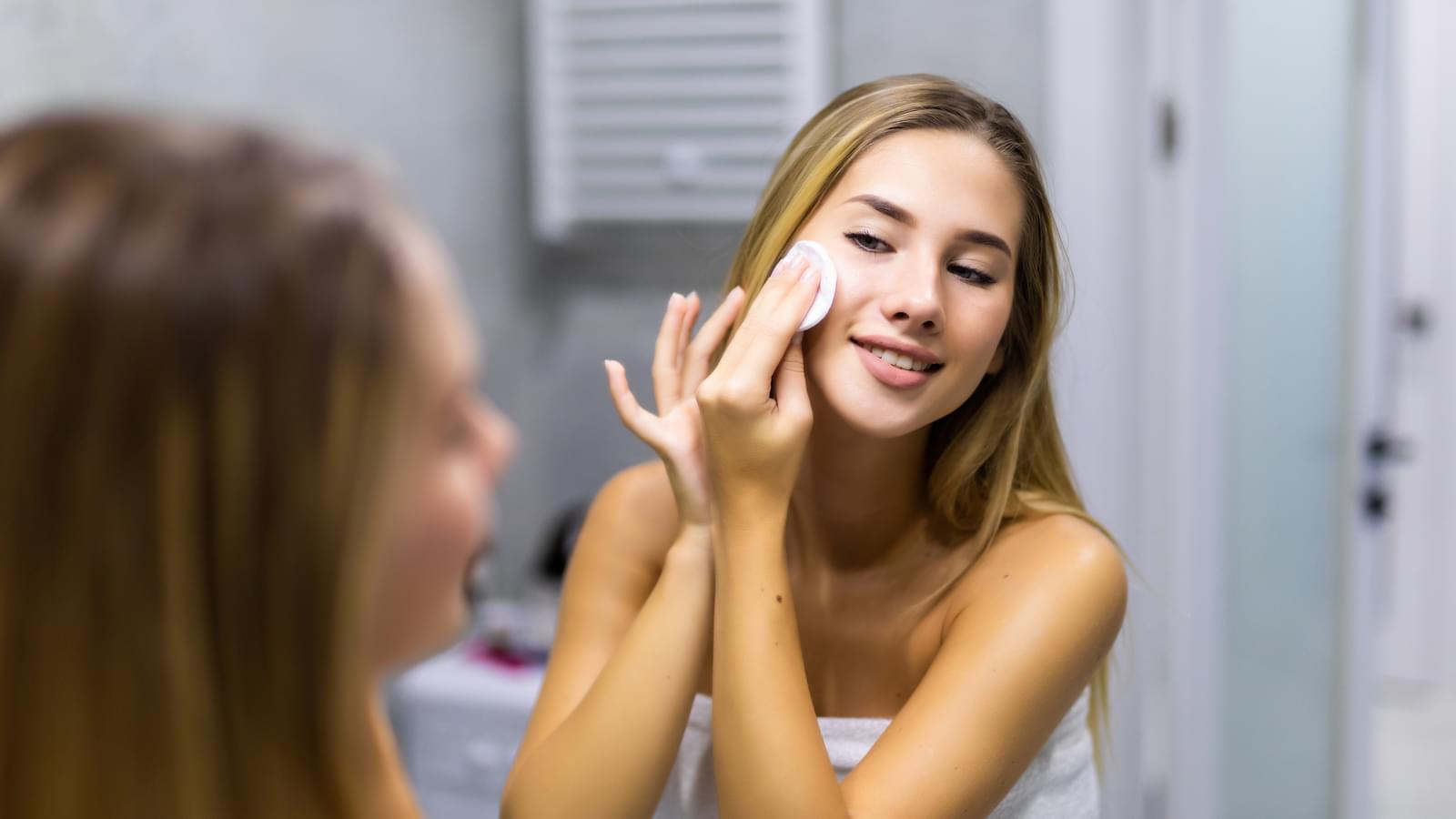 Makeup removers contain several active ingredients that are used to actually remove all the dirt from your face. You can get exposed to emulsifiers and surfactants that can irritate your skin.
If you are looking for something that can be used as a makeup remover but is not the classic cleaner from a drugstore, then this list is for you. Some of the products will not only remove your makeup but also act as a moisturizer, keeping your skin in a healthy state. Why not include these healthier alternatives in your beauty routine?
1. Aloe Vera
We all know about the wonders aloe vera can make on both face and body.
On the other hand, many of you probably don't know that it can be used as a natural makeup remover. You can use it alone or mixed with olive oil, jojoba oil, and water.
2. Petroleum Jelly
A small dab of petroleum jelly can really take all the makeup off. It is one of the cheapest options you can find, plus the jar can last forever. You only need a small amount for your whole face.
3. Coconut Oil
Coconut oil is gentle and also smells great. Do a patch test if you're unsure how your skin will react. Do you know that coconut oil can dissolve waterproof mascara or similar "stubborn" products?
4. Baby Oil
If you have a baby or like the smell of baby products, you can now use them instead of classic makeup removers. Baby oil can actually remove all your makeup without irritation. Since it is formulated for babies, it shouldn't do anything to harm your skin barrier.
Massage the oil gently in circles.
5. Jojoba Oil
Jojoba oil is a perfect option for women who have extremely oily skin. Like witch hazel, jojoba oil is a wise choice because it's a bit more watery and doesn't leave that greasy feeling.
6. Lip Balm
Believe it or not, lip balm is a perfect substitute for a makeup remover, especially if you are on the go and need to remove your lipstick. All you need to do is apply the balm on the lips, leave it for a few seconds, and then grab a tissue and gently rub it in a circular motion.
7. Honey
Honey is one of the things that everyone has in the kitchen. It is so versatile and can be used for many different things – from cooking to skincare. If you would like to get 2 in 1 treatment, then rub honey all over your face. It will remove the makeup and make your face look glowy and so soft.
8. Yogurt
If you are careful not to get any yogurt in your eyes, this product will do the job just fine. Yogurt not only cleans but also nourishes the skin; that's why it's a common ingredient in DIY face masks. Lactic acid will remove the dead cells, leaving your skin glowy. Be careful in the application – make sure to use a cotton ball.
9. Milk
An excellent product, especially if you have sensitive skin.
Milk is one of those unexpected ingredients that will not only clean the face but nourish it, hydrate dry skin, and soothe down any blemishes and irritation.
Dab a cotton ball or a pad into milk and gently apply it to the face. Let it sit for a while, and wash it off with cold water.
10. Rosewater
Rosewater will clean your face and leave it smelling fresh. You can apply the rose water to the face and neck using a cotton pad. This product is excellent in removing dirt and excess oil from the face so the pores stay open.
11. Banana
Bananas are enriched with vitamins E and C. Mash the banana, apply it to the face, and leave it as a mask. Rinse well with warm water.
12. Cold Cream
If you have long-lasting lipstick applied and don't know how to remove it, use cold cream. It will remove it in a second and leave your lips soft and hydrated.
About The Author