Even though makeup can make you look beautiful, sometimes bad makeup choices can ruin your look. We all have made some common makeup mistakes, and it is nothing terrible, right? But if you don't want to repeat them every time you grab your brush, then look no further.
There is no excuse for us to lose control over our face and hair. Let's learn about makeup mistakes and, more importantly, how to fix them.
1. Applying Makeup without Moisturizing
Your foundation can look wrong on your face if you apply it without a primer or a moisturizer. First of all, make sure your skin is well hydrated, exfoliated, and primed before reaching your foundation. Without it, you can end up looking cakey!
Women with oily skin should be cautious and use only mattifying primers to prevent their skin from shining too soon.
2. Wearing the Wrong Foundation Shade
Wearing the wrong foundation shade can make you look awful. It occurs when you test the foundation on the wrong part of your body. 
This might be the most common makeup mistake.
Women usually test it on their hands, while it is the most accurate to do it on the face. Hands can be a bit redder than your face, so the results are usually false. Always do it in natural light. 
3. Unblended Blush on Your Cheeks
If you wear too much blush, and on top of that, you leave it unblended on your cheeks, the whole world will know! So put some extra time in and make sure all your makeup is blended well, especially your peachy or pink cheeks. Use a big, fluffy brush so you can set up the intensity as you wish.
4. Applying Matte Lipstick on Dry Lips
One of the most common makeup mistakes is applying your favorite shade of matte lipstick on dry lips. This will ruin your look!  Matte lipstick is usually long-lasting, so it is normal for your lips to be a bit flakey after removing it. That is why they need hydration, like the rest of your face. Exfoliate the lips once a week, and don't forget to use a lip moisturizer every night. You will notice a huge difference in the way your lips look before and after exfoliation.
5. Filling in Brows Just Too Much
Filling in brows is a basic makeup step in a daily routine. However, many women do it completely wrong! They use too much of a brow product, and they are left with brows that are just so eye-catching. Use a thin, angled brush that will make the hair look as natural as possible. Mix the shades to match them with your skin complexion. 
6. Flashy Eyes and Lips
The rule of thumb in the makeup world is: don't do flashy and loud eye makeup and lips at the same time. Going heavy on both eyes and lips is a common mistake that ruins your makeup look.
So, if you wear smokey eyes with a lot of eye makeup, leave the lips in some neutral, nude shade. Do not choose pink as an option! Pick one – smokey eye or a bold lip, but never both.
7. Spidery Lashes
Clumpy lashes are not pretty, no matter what the '60s fashion was telling us. Instead of putting too many layers of your mascara, opt for a lightweight one, and don't forget to curl them. Run the wand of the mascara from root to tip instead of wiggling back and forth. 
8. Too Much Contouring
Since the makeup world was introduced with contouring products, women have spent endless hours watching YouTube tutorials on how to do it. And most of them failed, unfortunately.
You should draw a line between real and fake contouring. Don't try to be someone else with heavy contouring of your face. Opt for contouring that will enhance your natural beauty and face characteristics.
9. Ignoring Skincare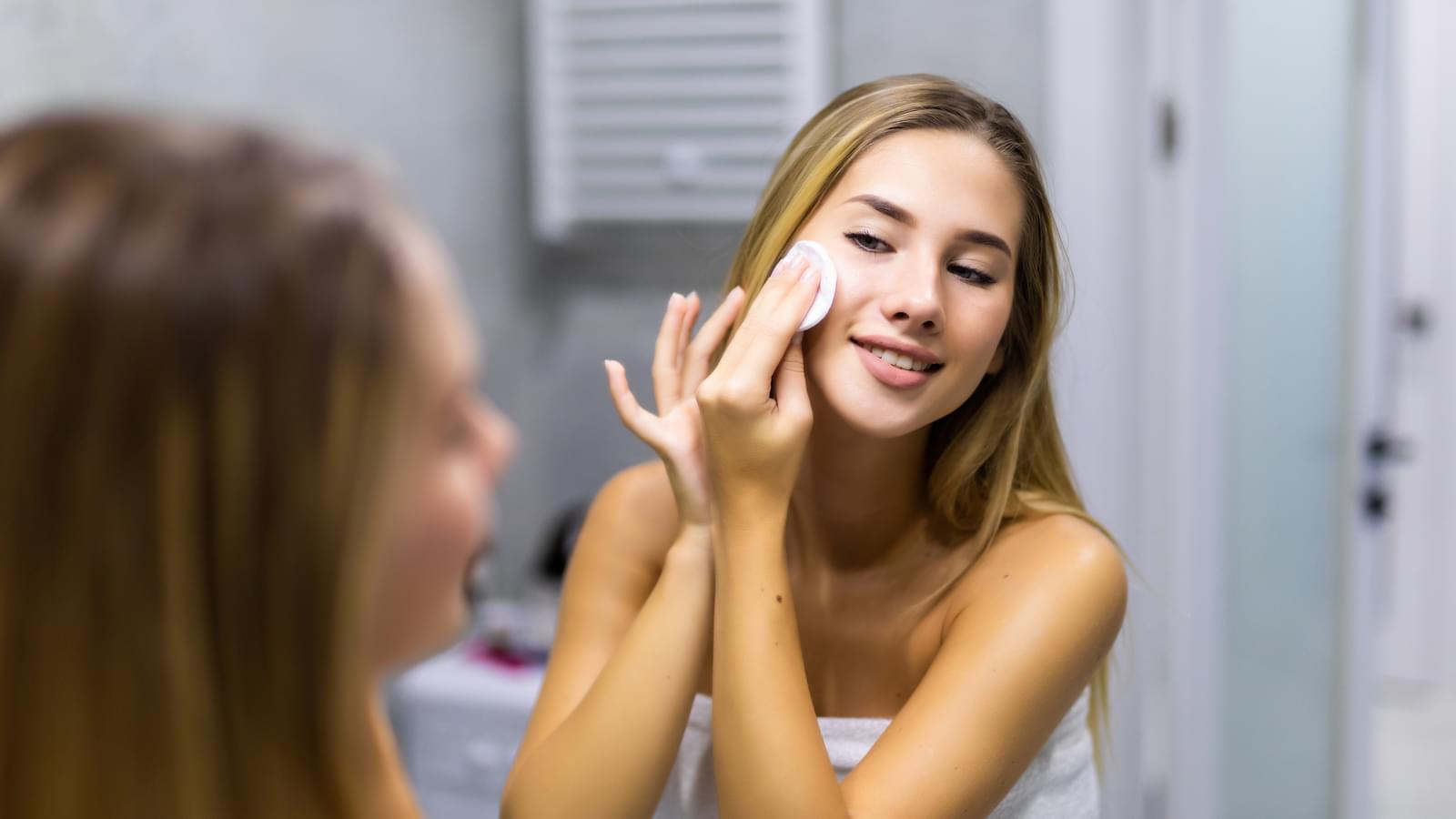 Incorporating a consistent skincare routine not only enhances the application of makeup but also promotes long-term skin health. Beyond cleansing and moisturizing, consider using serums or treatments tailored to your skin concerns, such as hyperpigmentation or fine lines.
A well-maintained skincare routine can create a radiant complexion that elevates the overall effect of your makeup.
10. Using Expired Products
Expired makeup products not only compromise their efficacy but can also pose risks to your skin. Aging products may contain harmful bacteria, leading to infections or allergies. Regularly check your makeup kit, discard items past their prime, and invest in high-quality products with longer shelf lives. This not only ensures a safer beauty regimen but also guarantees optimal performance from your favorite cosmetics.
11. Ignoring Your Skin Type
Understanding your skin type is vital for selecting makeup that complements rather than clashes with your natural features. For oily skin, opt for oil-free foundations and mattifying products; for dry skin, choose hydrating formulas. Those with sensitive skin should be cautious of potential irritants in makeup products.
Tailoring your makeup routine to your skin's unique needs ensures a harmonious blend of skincare and cosmetics, resulting in a polished and comfortable finish.
12. Forgetting About the Neckline
Many women forget about their neck and jawline when applying a foundation. Maybe it is not visible at first, but the moment you step outside, everyone can see how uneven your face looks.
The difference can be more than obvious, so don't forget to blend in the foundation under the jawline. That is how the difference between your foundation shade and your natural skin tone will be minimal.
Every woman wants to have flawless makeup. There are no super secrets. All you have to do is try to avoid the most common makeup mistakes. Most of the time, they can be easily fixed. It is not so complicated to have charming, outstanding makeup.
Read More: 13 Bad Skin Habits To Avoid At All Costs
Women are vain when it comes to their appearance. We like to look great because it boosts our confidence. That's the reason why taking care of your skin is important. There are times when you believe that you're putting all the right creams and serums on your face, and still, your skin remains dull and lifeless. Why? Well, because you are most likely committing some bad skin habits all along.
13 Bad Skin Habits To Avoid At All Costs
About The Author