Sometimes we find ourselves feeling fed up with our wardrobes. When this feeling comes, the first thing we do is look for new clothes – but do you ever find yourself stuck looking at the same few stores on rotation?
This can leave you with the same look that you usually wear, which can be great, but if you're interested in shaking this up and finding a new style, it can be challenging to know where to shop.
Edgy Stores Worth Noting
Edgy fashion is a popular look and easy to achieve, it's not always sold by mainstream shops, and it takes a good eye to be able to do. The best way to nail an edgy outfit is to mix key pieces with basics, don't go overkill on edgy items!
RELATED: 12 Most Active Polyvore Alternatives: See What Fans Are Using In 2020
If you're interested in rocking the edgy fashion look, here are 12 edgy online stores to check out.
1. Nasty Gal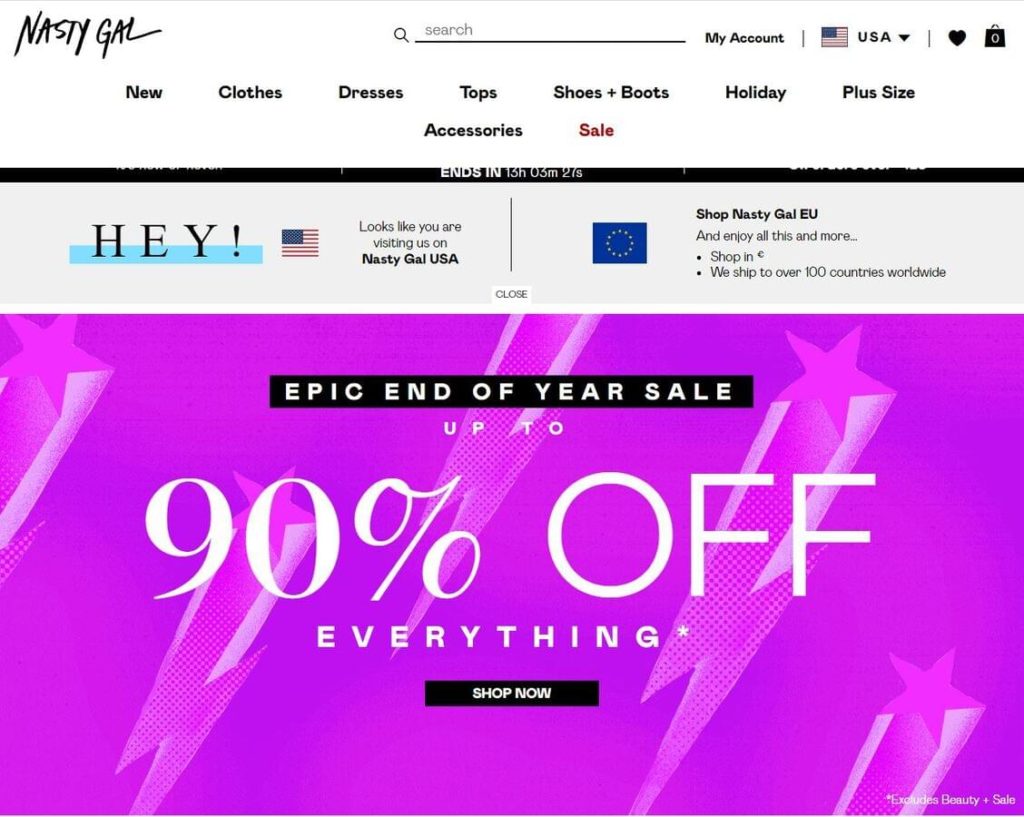 Nasty Gal is a great online retailer to start with if you want an edgy/grunge aesthetic.
Originally from San Francisco, this online store has grown into a fashion giant in LA.
The brand focuses on 'gals who know how to own it, and have the confidence to just be themselves.' This is a staple brand for any budding edgy shopper out there. The brand's prices are affordable, and the fashion is cutting edge. We recommend the 'Fall Essentials' range. This is on-trend and great for the season.
SHOP: Nasty Gal
2. Motel Rocks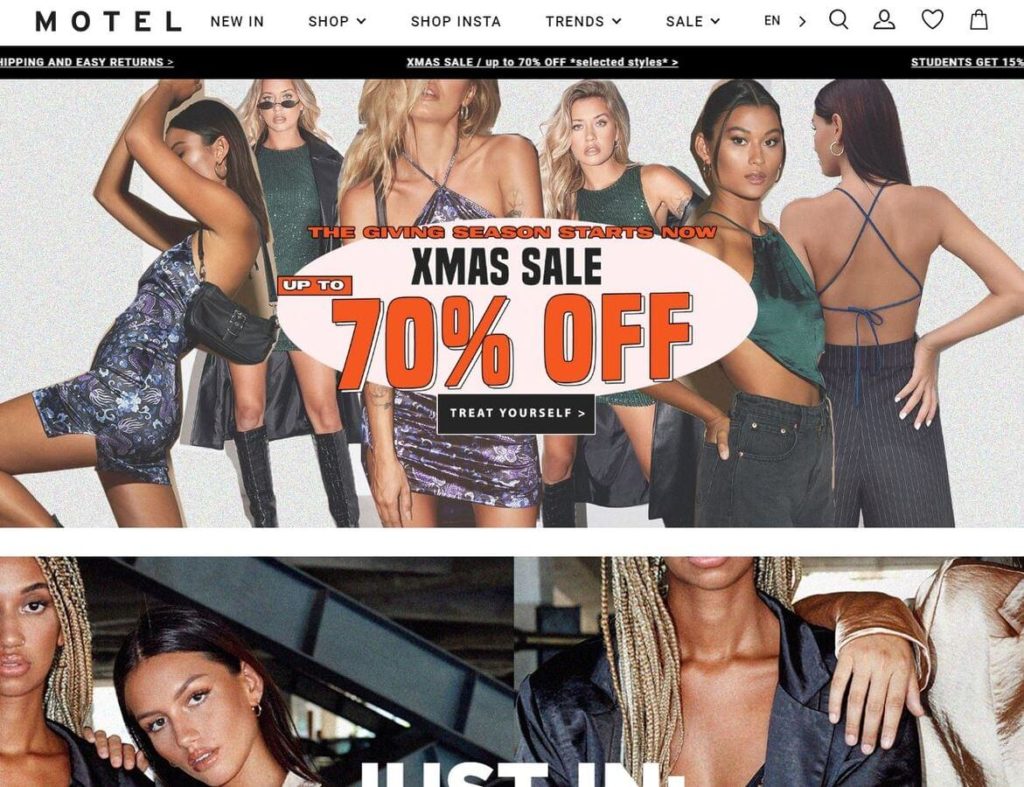 Motel Rocks is another excellent edgy online brand that boasts 'unique, edgy and eclectic' clothes – perfect for revamping women's wardrobe. The fashion store was established in the late 90s and inspired by indie vintage shops along the California coastline.
The owners of the store are British, however, they ship worldwide. We recommended the 'Cosy Club' collection, as this keeps you edgy while comfortable at the same time (and in this day and age, a work from home outfit is essential!)
SHOP: Motel Rocks
3. Dolls Kill
If you're interested in standing out from the crowd, then Dolls Kill is the store for you. Their goal is to help people unleash their edgy side with alternative clothing and fashion trends mixed together.
The brand features collaborations with care bears, Bratz, Hello Kitty, and more – perfect for the non-conformists among us. We personally love the 'New Girl Order Collection,' ideal for those who need some edgy statement pieces.
SHOP: Dolls Kill
4. American Apparel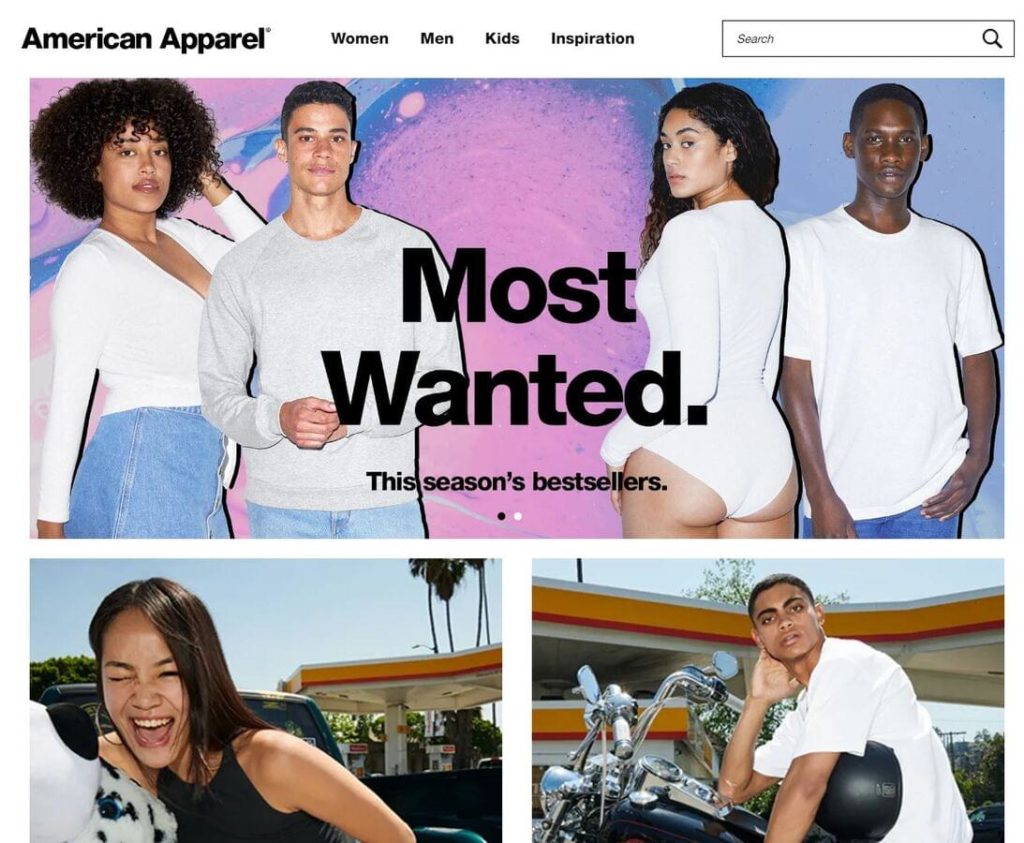 This brand has been around for a while, and at first look, it may seem more basic.
Still, American Apparel clothed a generation of alternative and edgy girls. From the iconic tennis skirt to endless bodysuits, this brand is great to stock up on essential pieces that have an edge. As a bonus, the clothes are globally sourced, ethically made, and sweatshop-free.
Check out the iconic tennis skirts for an alternative and iconic wardrobe piece.
SHOP: American Apparel
5. ASOS Marketplace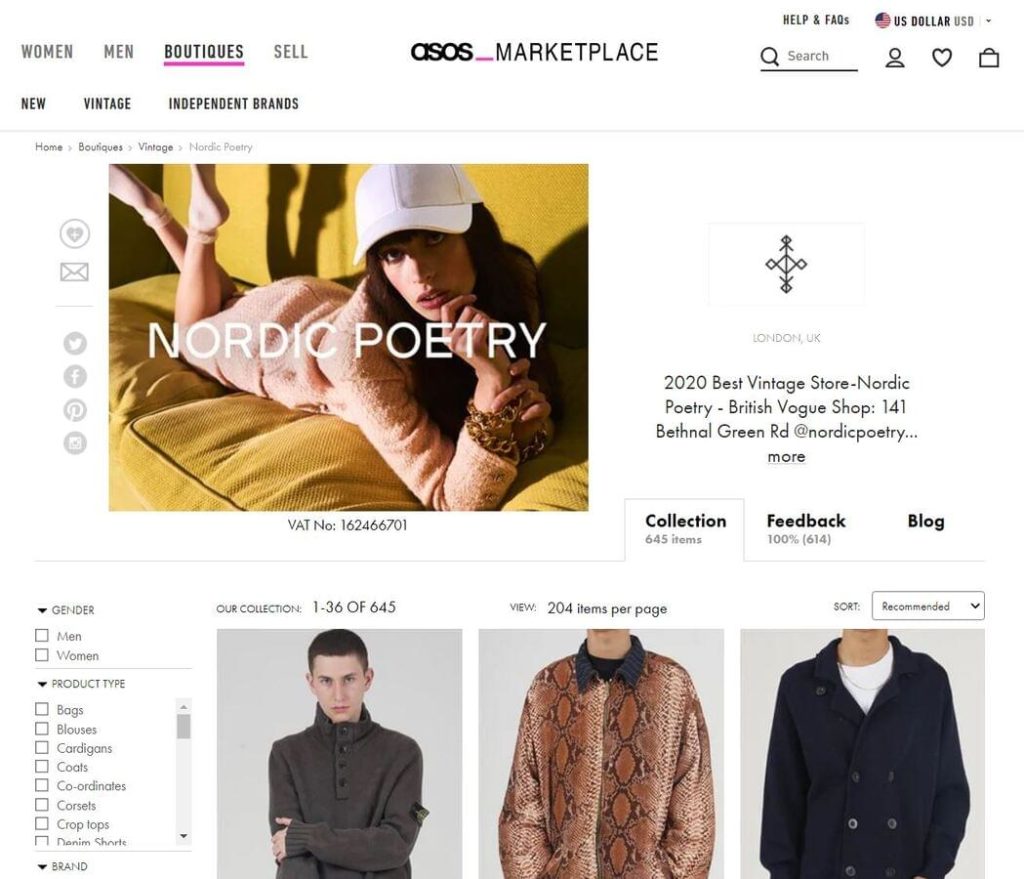 Those who want a full directory of vintage and independent stores to choose from, visit the ASOS marketplace. This online marketplace has 900+ stores and boutiques from 50+ countries.
There is literally something for everyone here. If you want genuine grunge and punk pieces, this is the place to go. If vintage isn't your thing, the independent boutiques have more alternative and edgy fashion to offer too!
SHOP: ASOS Marketplace
6. All Saints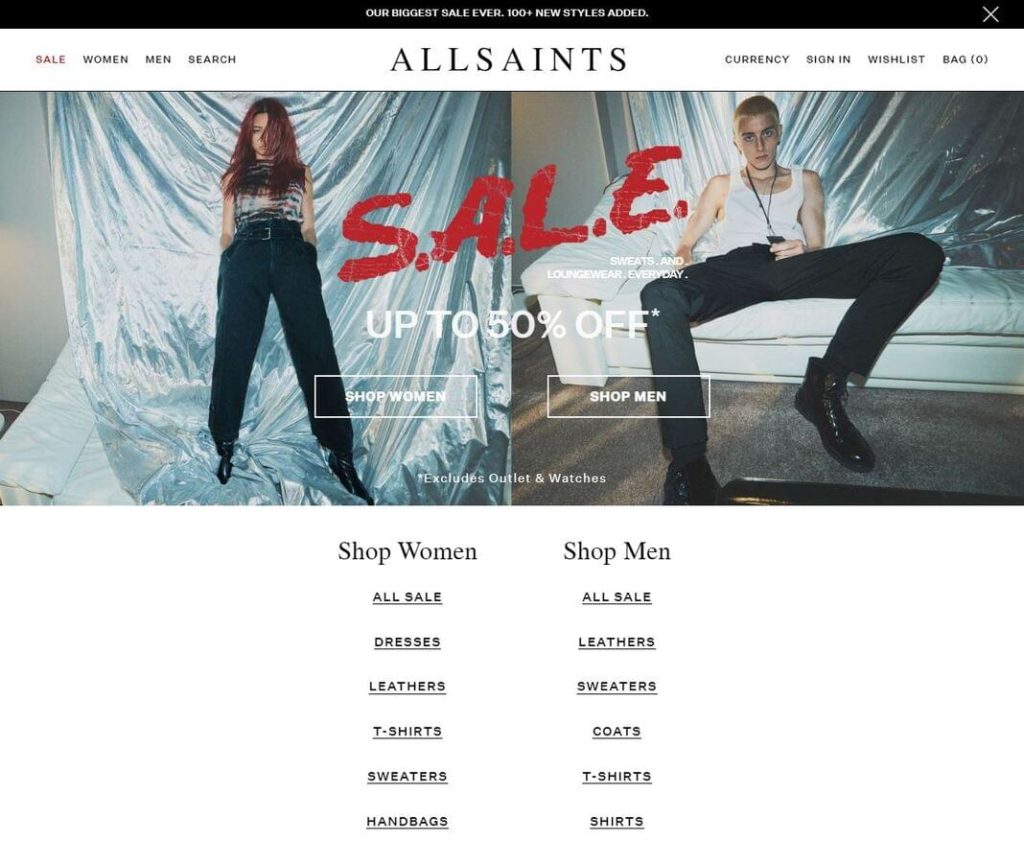 If you are looking to splash a bit more cash on some edgy pieces, consider All Saints.
This brand is known for its tailored fits and muted/dark tones, perfect for those who want a darker take on traditional clothing. The products are available online and in stores and often feature high fashion influences too.
If you're thinking about adding some pop-punk style elements to your outfits, this brand might be worth checking out.
They've also just dropped a range of co-ords that feature the brand's signature tailoring!
SHOP: All Saints
7. Silk Fred
Another excellent option for women who want to browse independent stores is Silk Fred. This online retailer offers unique and affordable fashion from over 800 independent brands – many of them edgy or punk.
The owners of Silk Fred worked with brands to curate a certain style of dress and always listen to what their customers want! This is a great place to find styles that are different from the large brands dominating the fashion scene, giving you an indie look.
SHOP: Silk Fred
8. Missguided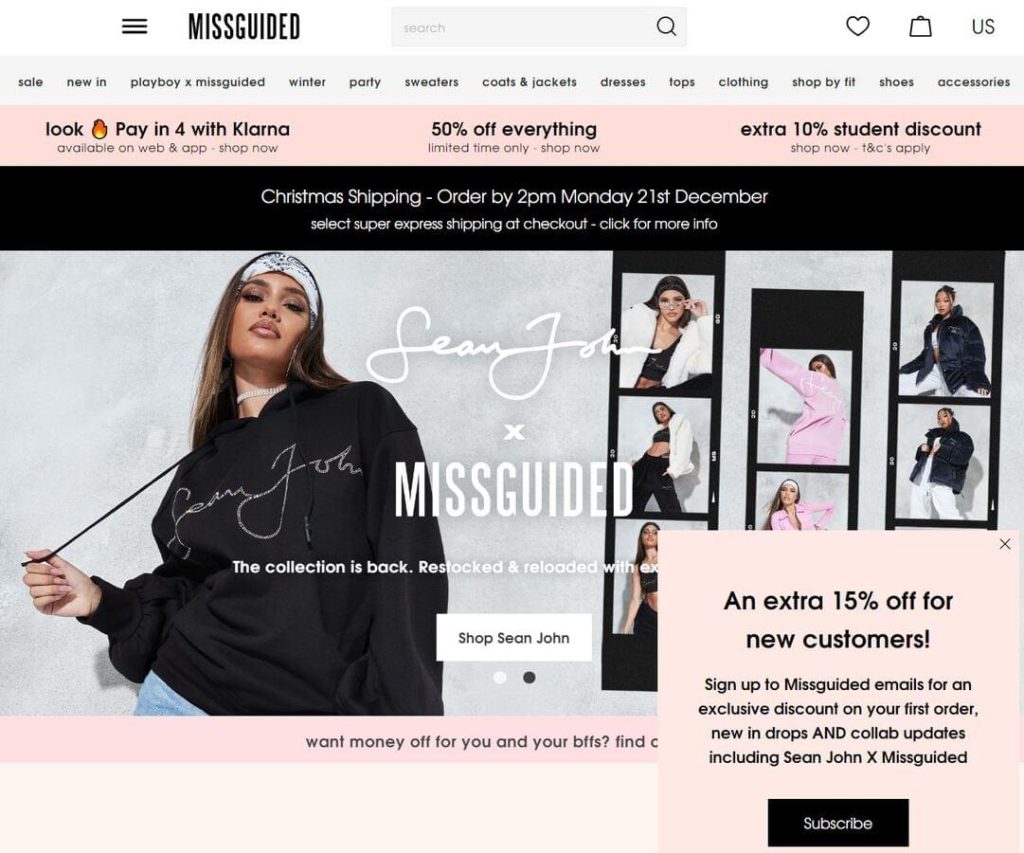 Missguided has become a very popular online store in the last few years. However, they offer an excellent range of edgy clothing – not only that, but they regularly release new items.
Missguided likes to collaborate with personalities and designers, creating frequent one-off drops that always have an edge. A recent one is the Playboy x Missguided collection, bringing an updated look to casual loungewear – this is great for those who want to rock comfy clothes out of the house.
SHOP: Missguided
9. Urban Outfitters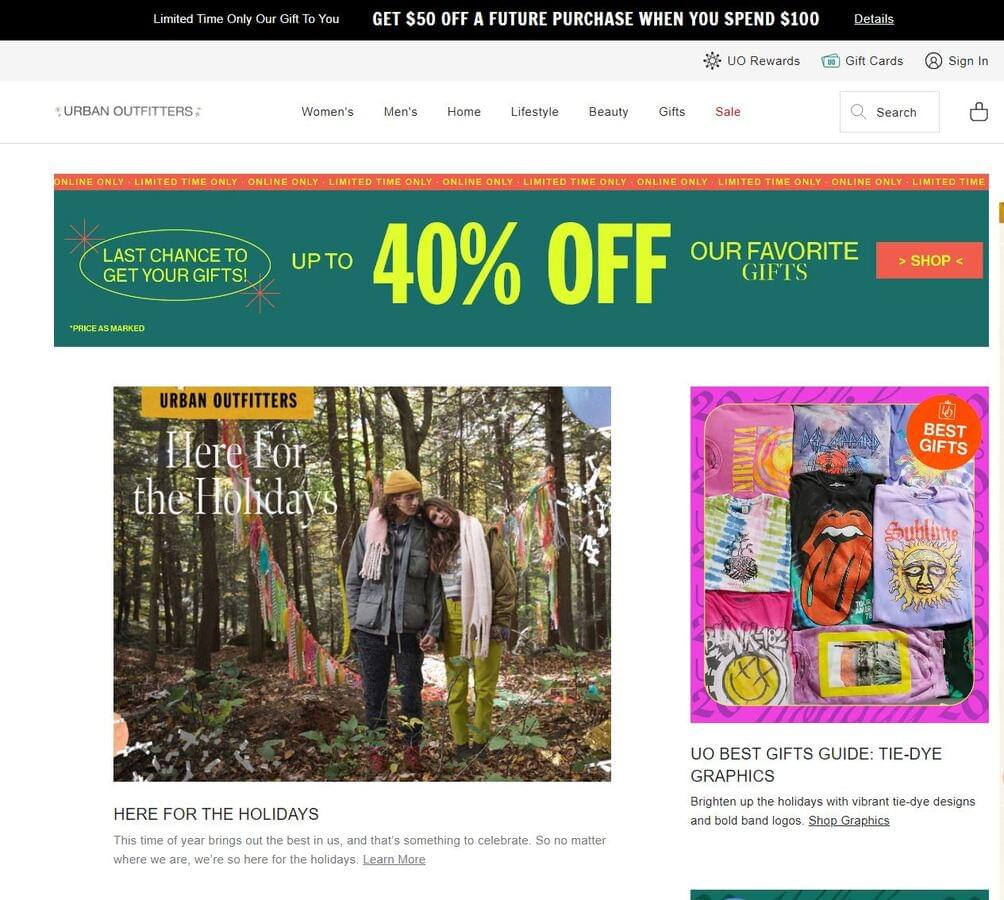 Another option that has been around for a while but is still a classic for edgy clothing is Urban Outfitters. This household name is known for a reason. They consistently drop great alternative collections that have kept us looking edgy yet stylish for years.
Urban Outfitters was founded in 1970 and now has over 200 stores in the US, Canada, and Europe. They also offer home collections too, so if you want to revamp your room and wardrobe at the same time, this is the place to start!
SHOP: Urban Outfitters
10. H&M
This fashion brand is now an online giant, as well as a known high-street retailer.
Don't let the brands place on the high-street fool you, though, H&M offers a 'Trend Edit' which sorts all the hot fashion items for you. This often includes some edgy gems, so it's always worth a browse here. From gothic-looking babydoll dresses to mix and match prints, H&M should be on everyone's shopping list.
Shop: H&M
11. Disturbia
If you're looking for edgy clothing that has a more gothic look, rather than boho or indie, make sure to have a browse through Disturbia. This UK based clothing is inspired by rebellious looks and subculture-based fashions.
Disturbia ship worldwide and offer grunge, punk, and goth styles within their collections. Their goal is to rebel against the conventional and avoid normality – if this isn't edgy, we don't know what is. Check out their gift guide for the best picks.
SHOP: Disturbia
12. Killstar
Established in 2020, Killstar has become a trusted name in dark fashion and alternative trends. Their recent 'Not-So-Basic-Basics' collection offers gothic based garments, plus a line of killer chunky books.
If you are particularly keen on sourcing some edgy footwear, Killstar is an excellent option as sometimes edgy shoes can be harder to find. The brand also offers lookbooks of each collection on their site. This is great for styling advice and inspiration.
SHOP: Killstar
About The Author