Watercolor Tattoo
Watercolor tattoos will bring you so much joy.
Especially if you have other symbols in black ink. What about the combination of ink and watercolor? Well, this is the result.
The Flower on the Back
Red watercolor tattoo on your back will catch some attention in spring and summer time. Whenever you dress into something with open back your tattoo will be visible.
The bouquet on Your Back
Instead of one flower, opt for a bouquet. You can be sure this eye-catching summer-style tattoo won't stay unnoticed. This is great for all girls who like to make dramatic entrances.
Unique Quote
You can always put on a tattoo with a quote. Not only in spring but in all seasons. Choose the back as the perfect place for your new tattoo.
Minimalistic Tattoo
Being free in every sense means that you can put your symbol wherever you want. Don't you agree? This minimalistic tattoo is excellent for you to try this spring.
Just the Mushrooms
A Buzzing Bee
A small cute buzzing bee is an excellent tattoo for invoking the spring. You can place it wherever you want – but make sure it is visible!
Unexpected Place
If you thought you had seen all the places where you can put on a tattoo, wait to see what we have found. Your ear might not be your option number one, but once you choose it, you will adore it.
Bee on Flowers
Tattoos on your arm wrist will be visible all the time. That is why they are perfect for spring and casual clothes you are transferring from when nice weather comes. Bee and a flower are perfect for your invoking spring.
Butterfly on your Neck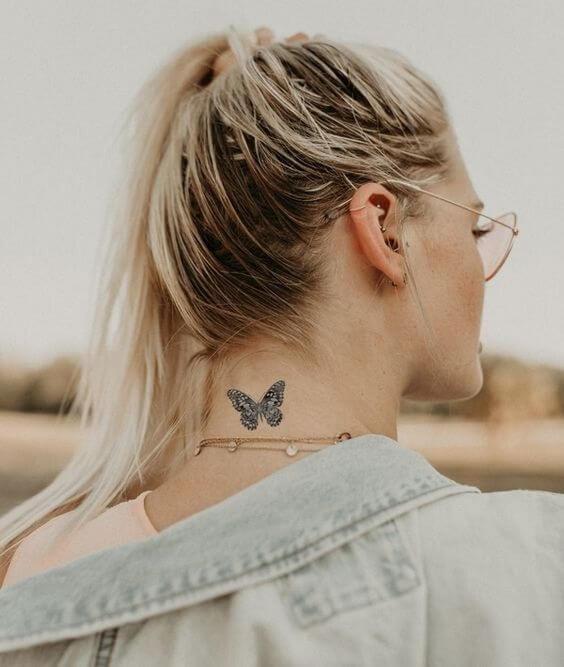 Delicately peeking out behind your hair, this tattoo is just incredible for all girls seeking for something casual. This tattoo is not only perfect for spring but can be your statement tattoo for all seasons.