Beautiful, beautiful brown eyes! There is no dearth of stunning makeup ideas when it comes to brown eyes.
In the collection bellow we added nine awesome brown eye makeup ideas for you to try – from subtle looks that are perfect for daytime to statement makeup that will take your breath away!
Berry Tones
Berry eyeshadows and brown eyes go together like red wine and cheese.
While they aren't exactly everyday colors, they do look spectacular for special occasions. Check out some of our favorites below.
This berry and black smokey eye combination will make you look like a bombshell!
A bright berry eyeshadow with voluminous mascara is perfect for date night!
Berry eyes with berry lips may not be a combination for the faint of heart, but it sure is stunning!
Who says you can't wear dark eye makeup and lipstick together?
Berry shades also look amazing with a little gold.
Shimmer and Glitter
The truth is shimmery eyes look good with practically any eye color, but especially so with brown eyes.
While you may think of shimmer as a night time look, it can even work for the day as long as you go light. Shine on, you shimmery angel!
A bronze cream eyeshadow is a must-have for brown-eyed girls.
Shimmer eyeshadow with winged liner is a classic look that you can't go wrong with.
Don't forget to add a little shimmer in the inner corners of your eyes to make them pop!
Repeat after us – there's no such thing as too much glitter!
This elegant smokey eye look with shimmer will make you look heavenly!
Subtle Looks
To truly make your beautiful brown eyes stand out, try these subtle looks. Sometimes, the simple looks are the most stunning, don't you agree?
This understated smokey eye look with falsies is a total winner!
Skip the eyeshadow on your lids and go for a soft, smudgy finish on your lower lash line instead.
When in doubt, wear tons of mascara!
This barely-there makeup look is perfect for the daytime!
Make eyeliner and kohl your new BFFs!
Cut Crease
Let your eyes do all the talking with a dramatic cut crease look! It's not the easiest look to achieve, but it's certainly worth it. Besides, practice makes perfect!
This peach and gold cut crease look with bold black eyeliner is total goals!
Now doesn't that remind you of a beautiful sunset over the ocean?
This look is a happy medium between dramatic and safe. We love it!
This eye makeup indeed requires some skills but can we just say Wowza!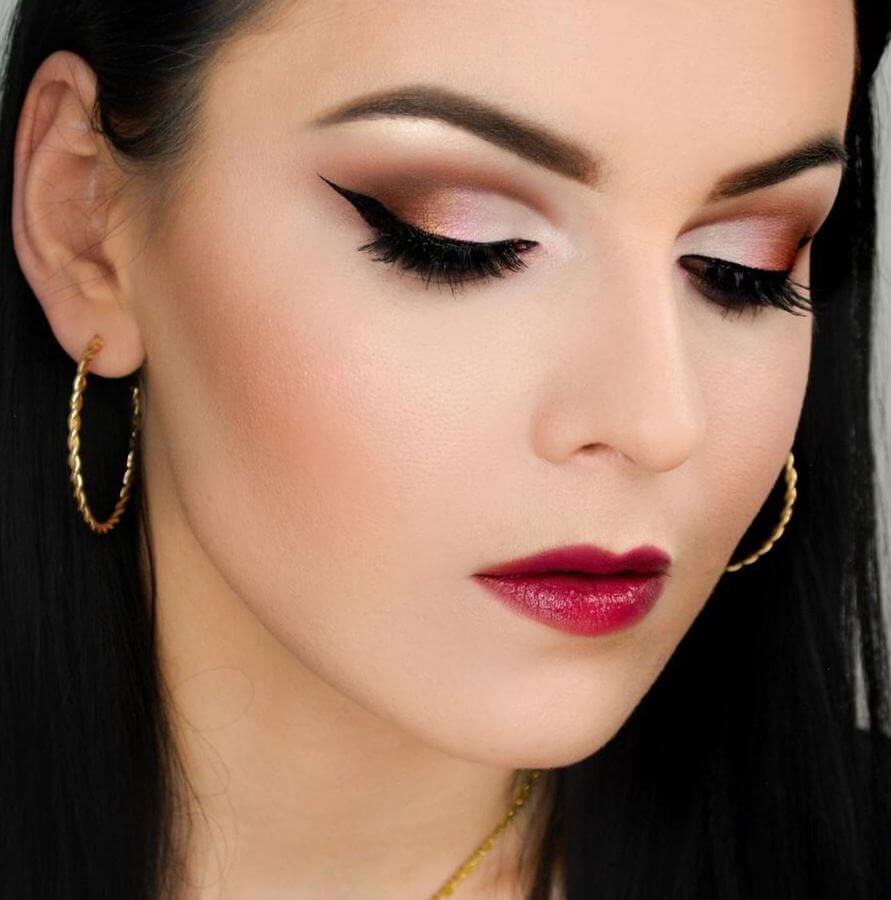 Make a statement with a smokey eye cut crease and bold winged liner
Ultraviolet
The Pantone color of the year is ultraviolet and boy – it does look ravishing on brown eyes.
Unabashedly bold yet beautiful, ultraviolet shades bring out the most authentic brown in your eyes and make you stand out!
This baby pink and purple look is perfect for any occasion.
Now that's a dramatically gorgeous look!
Purple smokey eyes look incredibly sexy on brown eyes.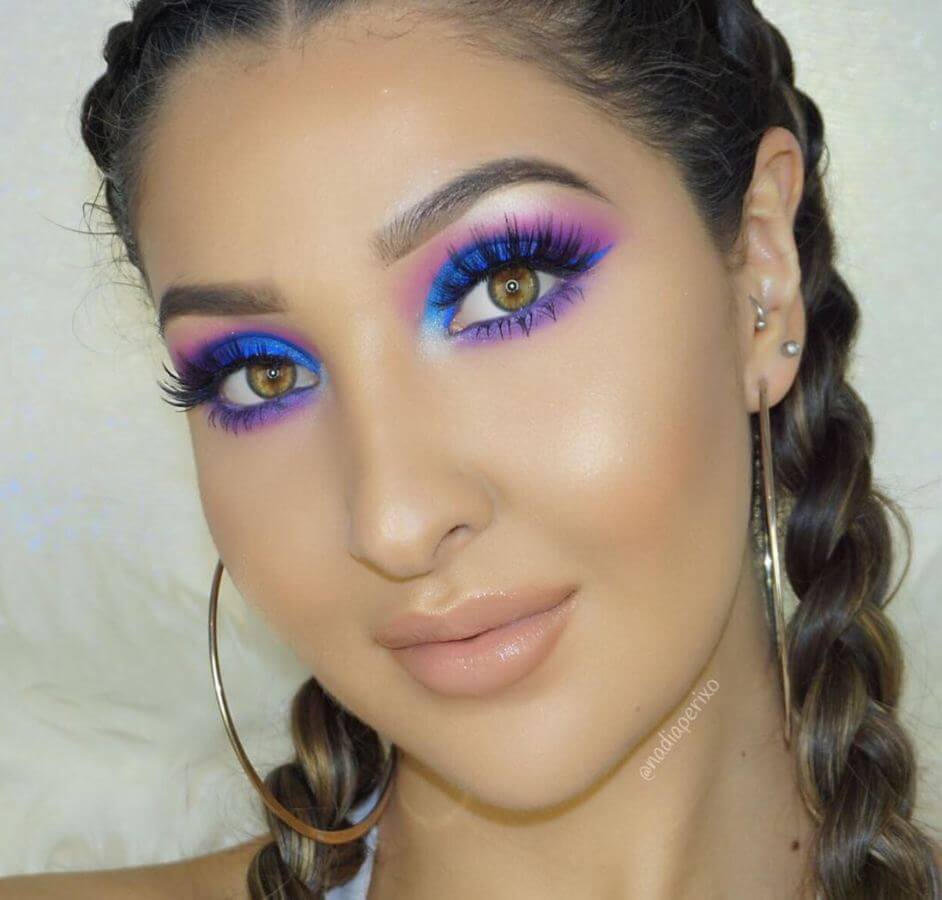 For a magical mermaid-like look, try this eye makeup. Wouldn't this be perfect for a music festival?
Ultraviolet eyes with a little shine are perfect for date night.
Dramatic
If you're the kind of girl who loves having fun with her looks and can't stand the ordinary, try this dramatic eye makeup look!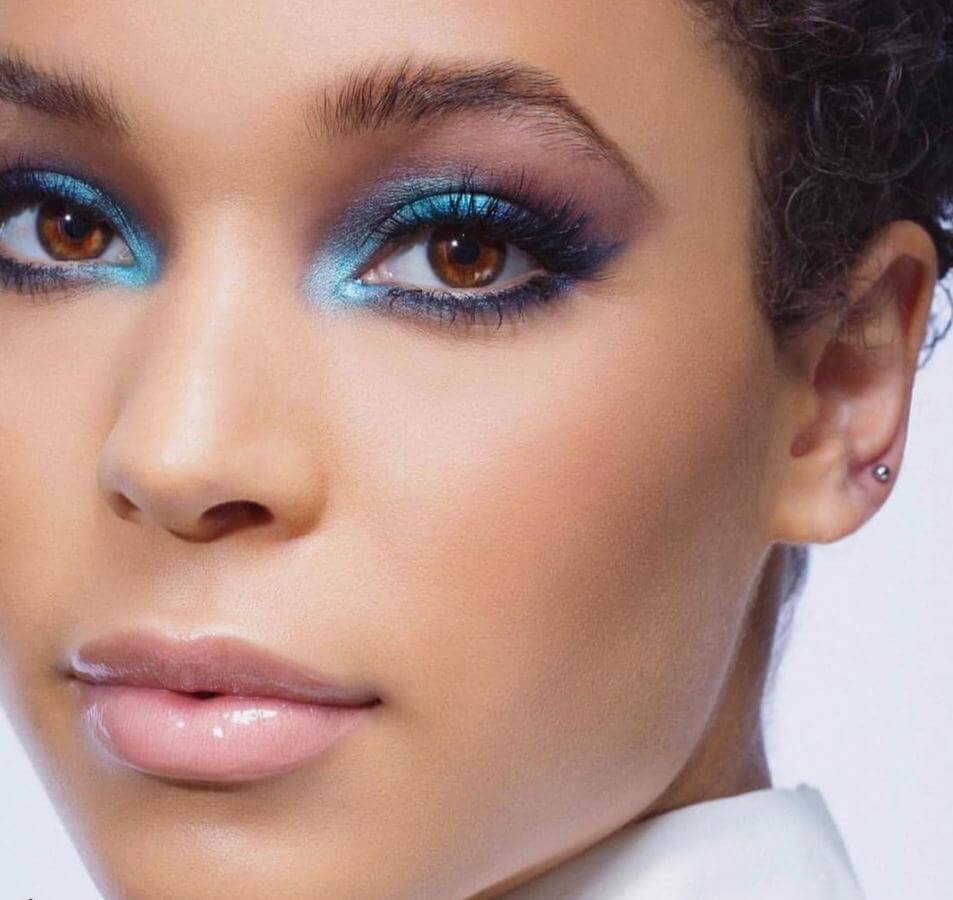 This mermaid-inspired look is almost other-worldly!
Take your look from drab to fab with glitter eyeliner.
Ombre eyes and ombre lips? This is as dramatic as it gets!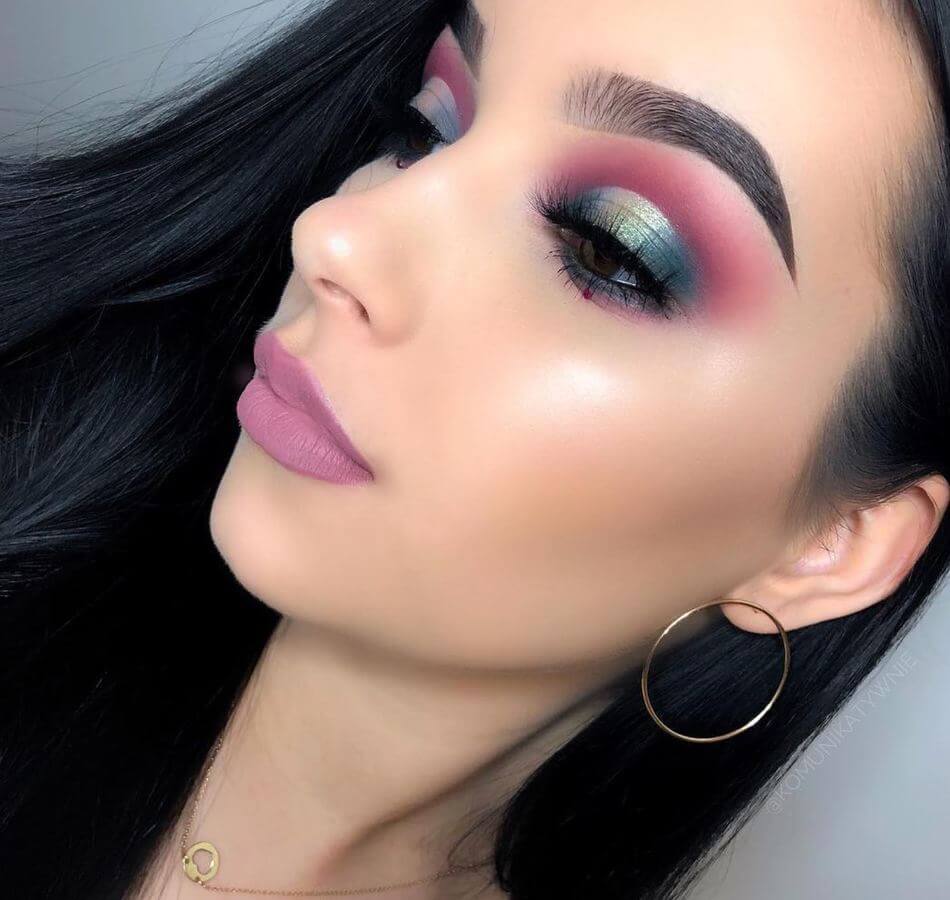 It's hard to make many colors work together, but somehow, that's precisely what's happening here!
If you're going for a dramatic look, you may as well go all out!
Smokey Eyes
An oldie but goodie, smokey eyes look right on literally everyone! Plus, with a little practice anyone can master this fabulous look.
This emerald smokey eye is absolute #MakeupGoals!
Brown smokey eyes with a touch of plum look fabulous on brown eyes.
Winged liner and smokey eyes are a match made in makeup heaven.
Don't forget those falsies for that extra va va voom!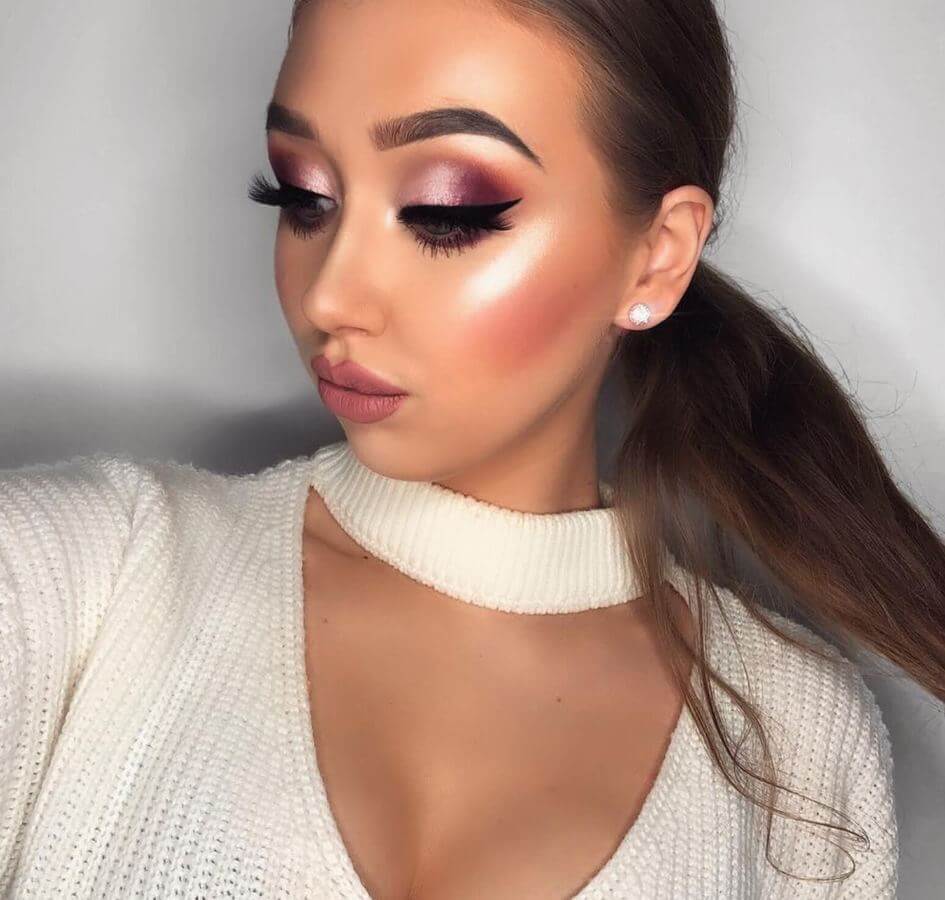 That is an utterly stunning dramatic look!
Emerald Green
Get ready to make everyone green with envy with these one-of-a-kind emerald green looks!
Who says you can't match your sweater with your eye makeup?
Green and gold are a classic combination!
For a mysteriously dark but sexy vibe, try this look.
There's just something so effortlessly beautiful about this one.
We don't know about you, but we can't stop staring at this look!
Peachy Shades
Pretty peachy eyeshadows are perfect for daytime looks. And they look so lovely and cute with brown eyes.
This "no makeup" makeup look should be mastered by every brown-eyed beauty.
Add a pop of color to your look with a bright peach eyeshadow.
Say yes to a soft peachy smokey eye look.
Isn't this absolutely enchanting?
Look super chic with trendy glossy eyelids.
Okay, brown-eyed girls, we hope these looks will inspire to try something new the next time you're going out.