Strawberry Blonde
Strawberry blonde hair is the trend that all girls adore. You should try it for summer – dye your hair in strawberry blonde and do lighter highlights.
Blonde Hair with Blue Highlights
Blue shade on your hair might sound weird for you, but in combination with blonde, it looks wow! This is a great hairstyle to try for upcoming summertime and days spend on a beach.
White Blonde Balayage Hairstyle
White blonde is yet another trend that occupies the hair industry at the moment. It looks utterly good and suits to every girl, whether skin tone she has. You should try it with blonde highlights as well.
Blonde Ombre
Ombre is a similar technique to balayage. It is excellent for doing hairstyles like this. While the upper half is dark, the middle of your hair is golden blonde with delicate highlights.
Strawberry Blonde Highlights
Strawberry blonde highlights look extremely good on blonde hair. You will attract views wherever you appear. This hair length, as well as those lovely beach waves, will give your hair more texture.
Dishwater Blonde Balayage
Dishwater blonde looks great. You can always opt for even lighter highlights. They will give more volume and texture to your lovely long wavy haircut.
Brunette Undertones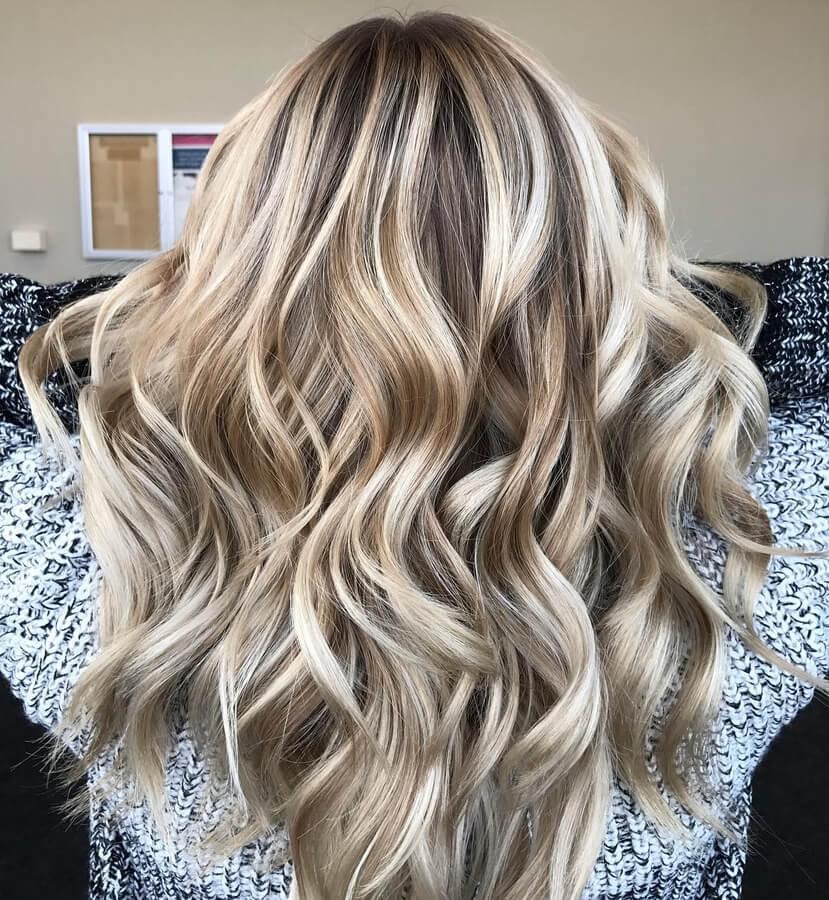 When you are not sure if you dare to go completely platinum, do highlights. They will frame your face, add more texture, and most of all show to you how they look on your hair.
Blonde-Red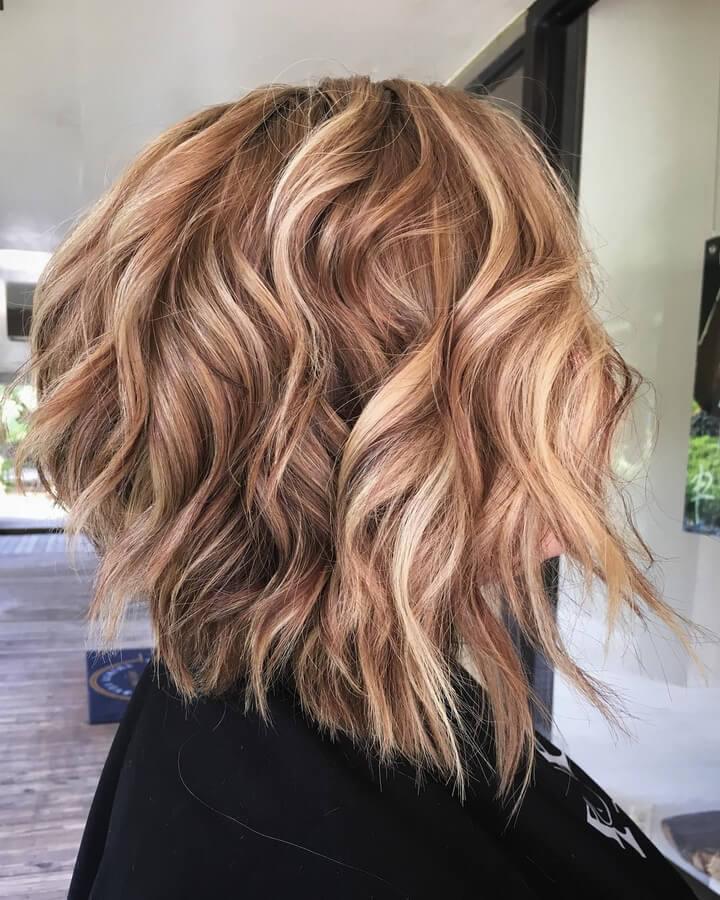 This fantastic shade is something between honey blonde with lovely red undertones. It looks good on short bobs like this, especially if you make beach waves.
Shiny Highlights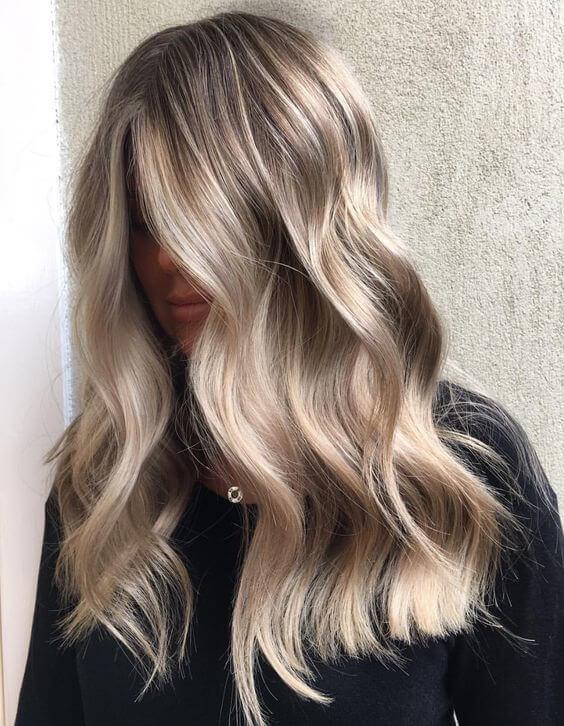 From ashy blonde roots to the lightest hair ends – this hair looks so healthy and shiny. Waves are impeccable, appearing so glamorous.
Beige Blonde
For all those girls seeking for something cute yet stylish, this is the hairstyle to go with. Long hair, waves, and light highlights will make you stand out from the crowd and look gorgeous wherever you go.
Like a Sunflower
If you are interested in something low-key, yet attractive in its way, you can always go with this hairstyle. Its highlights are in lovely blonde shade, yet not overdone.
Face-framing Highlights
Dirty blonde dye is great for winter time, because of its ashy shades (check for some ideas with ash blond hair yourself). However, opt for highlights. If they are light, let them frame your face and make this haircut looks interesting and stylish for cold winter time.
Champagne Blonde
Wavy hair is one of our favorite hairstyles. It is so chic and stylish that you can wear it all the time. By combining warm and cold highlights, you will get this amazing hairstyle and be amazed by the results.
Voluminous Hair
Hair with much volume is hard to maintain. However, with this blend of colors, length, and texture of your hair you won't have any more significant problems.
Long Straight Hair
Sometimes, you don't need waves and curls to make your hair look interesting. Long, healthy, and straight hair is a trademark of many girls. So, why shouldn't you try it?
Ice Blonde Highlights
The top knot is one of the most casual hairstyles that you can make within five minutes. It looks even better on light blonde hair. When you add highlights – you have a winner combination.
Warm Blonde Hairstyle
Warm honey blonde hair is perfect for all seasons wear. It also doesn't matter which skin tone you have – warm honey blonde is ideal for anyone. However, with the highlights addition and darker roots, you will make your hair looking even more stunning.
Space Buns
Space buns a la Princess Leia are one of those timeless hairstyles. You can do them no matter how old you are. And look, they look festival-ready on blonde hair with highlights.
Bob with Highlights
Even though the base of your hair is dirty blonde to brown, highlights are very light and look great in this combination. This is a unique blend of shades that you will love.
Pearl Accessories
Pearl accessories are not only great to see on your clothes or around your neck – it is also great to see in your hair. These lovely pearl pins match perfectly with your blonde highlighted hair.