Who said blondes have the most fun? Brunettes have so many possibilities when it comes to highlights and hairstyles. There are so many different shades of brown to choose from, from warm to cool browns, from coppery to light browns – the list could go on an on.
In addition, you can vary the saturation and tones of your highlights, changing from very subtle and tender or, contrary, vivid and expressive.
These brown highlights are universally flattering: they suit any hair type and any length, and are so gorgeous.
Check these hairstyles that we've rounded up for you and take your favorite straight to the stylist! And if you decide to do it on your own, here's a good guide on how to do highlights for brown hair yourself.
Tiger's Eye Highlights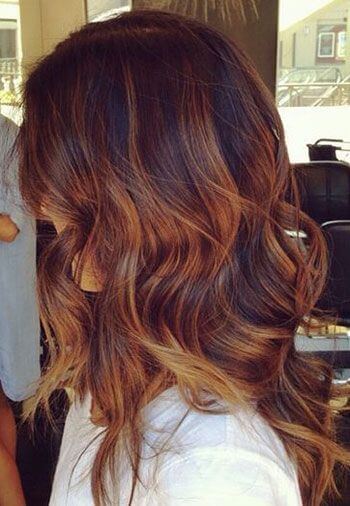 The latest trend in highlighting for brown hair is modeled after the gemstone popularly known as Tiger's Eye. Their color can vary from a maple syrup color to red-brown, often with golden honey-colored highlights. Take inspiration from nature and warm up your brown hair with these hues.